Posted on
Mon, Dec 10, 2012 : 5:58 a.m.
Hearing in terminated Willow Run superintendent's lawsuit rescheduled for January
By Danielle Arndt
A hearing to reopen an old lawsuit involving former Willow Run Superintendent Doris Hope-Jackson has been rescheduled for January.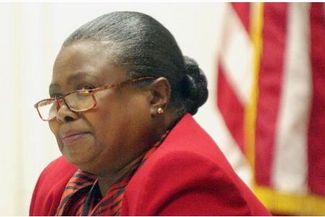 A hearing had been scheduled in the case last month, but it was cut short. The court ran out of time to hear both the plaintiff's and the defendant's cases due to an exceptionally heavy docket. Judge Timothy Connors did not hand down any orders during the partial hearing.
Hope-Jackson and her attorney filed a new lawsuit in Washtenaw County Circuit Court on Oct. 22 asking for the court to vacate an arbitration award made in favor of the school district on Oct. 1 and to reopen the original lawsuit.
The ex-superintendent first filed suit against the Willow Run school board and former Board President Sheri Washington in June 2010. In March of the following year, her lawsuit was dismissed in Circuit Court so she could pursue her claims in arbitration.
The arbitrator did not agree with the majority of the school board's reasons for firing Hope-Jackson, court documents show, but ruled in favor of the district in the end. He found the board's decision to terminate Hope-Jackson was not retaliatory in nature and was not arbitrary and capricious.
Arbitration is a private dispute resolution mechanism, in which an arbitrator hears the evidence of the claims and makes a binding decision. Attorneys told AnnArbor.com arbitration awards are rarely overturned and the court's power to do so is limited.
A court may vacate an arbitration award if the award is the product of fraud, corruption or serious misconduct by the arbitrator.
On Nov. 29, Hope-Jackson's attorney, Darryl Segars, made his argument as to why his client's lawsuit should be reopened in Circuit Court and the arbitration ruling thrown out. Then, in order to get to the remaining cases on the docket, the Willow Run hearing was rescheduled for 9 a.m. Jan. 3.
In a previous interview, Segar said the arbitrator's job is to apply a standard of review to the facts of the case. However Segars said typically in employment disputes, the standard used is the "just cause" standard, also know as the "good cause" standard. He said he has never seen the "arbitrary and capricious" standard applied to an employment dispute.
"This is the primary reason why we are seeking redress with the Washtenaw County Circuit Court," Segars said.
If Connors rejects Hope-Jackson's motion Jan. 3 to reopen the suit, the two-and-a-half-year dispute that the arbitrator called "a sad indictment of the current state of our school systems" will be over.
If Connors agrees to vacate the arbitration award, the dispute could continue.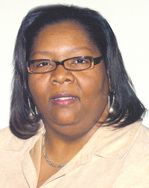 Documents filed in Circuit Court on Nov. 27 show that Washington paid Hope-Jackson $12,500 in sanctions, which arbitrator Fred M. Mester ordered after holding Washington in contempt of court during the arbitration proceedings on April 20.
That day, Washington was found to be lying under oath about her status as the administrator of the website WillowRunWatchdogs.org. This website frequently posted articles bashing Hope-Jackson under the anonymous pen names of "Administrator" and "Staff Writer."
For lying under oath, Washington was forced to pay Hope-Jackson's reasonable attorney fees and arbitration fees.
Additionally, Willow Run's attorney filed a "motion to compel" in Circuit Court on Nov. 19. The motion asks the court to require that Hope-Jackson immediately return certain files, records and communications pertaining to students and parents in the Willow Run district, which Hope-Jackson retained after being fired.
Hope-Jackson testified to having these documents on Feb. 24, according to court filings.
The district's attorney, Scott Mandel, said Hope-Jackson's own "unnecessary refusal to cooperate with the district's reasonable request necessitated this action." He said her retention of such documents threatens the rights and privacy of Willow Run's students, parents and staff.
"These documents also memorialize conversations between (Hope-Jackson) and other employees regarding confidential matters," Mandel wrote.
Segars filed a response in Circuit Court on Nov. 27 stating Hope-Jackson "anticipated being able to resolve these issues … prior to the Nov. 29 hearing date."
Segars could not be reached for comment Monday to determine whether Hope-Jackson followed through with returning the documents.
Danielle Arndt covers K-12 education for AnnArbor.com. Follow her on Twitter @DanielleArndt or email her at daniellearndt@annarbor.com.