Posted on
Sun, Jan 17, 2010 : 5:56 a.m.
Ann Arbor region's Toyota Technical Center has avoided cuts, executive says
By Nathan Bomey
The Ann Arbor region's 1,100-employee Toyota Technical Center has avoided job cuts despite the auto industry's intense economic crisis, an executive said.

Toyota itself reportedly sold 20 percent fewer vehicles in 2009 than in 2008 - a sign the automaker was not immune to the industry's troubles. But the automaker has largely avoided major downsizing worldwide.

Bruce Brownlee, senior executive administrator for external affairs for the Toyota Technical Center in York Township, said the operation had not resorted to layoffs. Instead, the company opted to conserve cash and cut costs in other areas such as travel expenses, he said.
"We've made some major adjustments in our budgets --- but that just means that we have to work a little more frugally and work a lot more efficiently," Brownlee said.
Toyota invested $187 million in years-long expansion project at the Technical Center - a reflection of the strong base of engineering talent in the Ann Arbor region. The operation completed 2 years worth of engineering work on the redesigned 2011 Toyota Sienna minivan.

Toyota's ability to avoid layoffs at the Technical Center comes after Korean automaker Hyundai said it too had avoided job cuts at its 170-person Hyundai-Kia America Technical Center in Superior Township.
Bloomberg reported several weeks ago that Toyota was considering moving its Los Angeles-based operations to its York Township site or to its Kentucky manufacturing facility.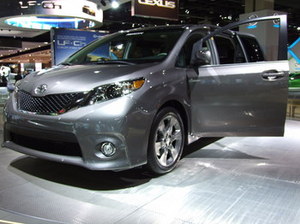 But Toyota quickly denied that it was considering a major restructuring in its operation - and Brownlee reiterated that those reports were "not accurate."
Brownlee said stability at the engineering center is critical to the Japanese automaker's operations.
"Clearly we're going to continue to grow here, but it's not based on what's happening in California. It's based on our own engineering" success, Brownlee said.
Contact AnnArbor.com's Nathan Bomey at (734) 623-2587 or nathanbomey@annarbor.com. You can also follow him on Twitter.