Posted on
Fri, Oct 12, 2012 : 2:08 p.m.
Chelsea's Sheridan Books makes multi-million dollar investment in new printing press
By Ben Freed
Book printer Sheridan Books has had a presence in Chelsea for more than 35 years. Despite the rise of electronic books and seemingly bleak prospects for the printing industry, the company is investing more than $5.5 million in a new Hewlett Packard ink jet printing press which will allow for easier printing of short run books.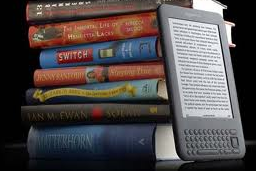 "The book industry is evolving from long print runs to very short print runs," vice president of operations
Tim Cotter Jr.
said.
"We have to re-equip ourselves with the right technology to be able to do the short run book production."
Cotter said the old presses required a book to be broken into small sections and then printed. The new press Sheridan has acquired will printing of complete books at one time.
"Now, if we're doing a 320 page book and we're doing 500 of them the pages come off back to back to back without the press having to stop," he said.
The local book printing industry has been going through transition since the late 1990s when what was then BookCrafters merged with Braun Brumfield and became Sheridan Books, Inc., a part of the Sheridan Group. More recently, Edwards Brothers and Malloy, two companies that had been in business for a combined 180-plus years, garnered a Deals of the Year nomination by merging to create one company in an effort to cut overhead costs.
Exterior forces such as the closing of Borders and the economic recession helped make 2008-2010 rough times for the printers, but Cotter said better times have returned to the industry.
"This year has been a complete turnaround," he said. "It's been very robust and we've returned to sales at the level of three or four years ago, and we see it increasing exponentially after we get this press up."
Thanks to the improved sales, Sheridan has added 22 employees in the past few months, bringing the total in Chelsea up to 330, Cotter said. If the technology upgrade brings in the business it is expected to, more jobs will be added at the company in 2013.
The press, a massive structure over 13 feet tall and 66 feet long, will be ready to go in early December. A new room was built to house the press and a folder, the companion machine that takes the sheets of printed paper, cuts them, and folds them into a book. The Chelsea city council approved a nine-year tax abatement for $6.5 million in improvements, including the new press on Oct. 9.
Cotter said the press will allow the company to print orders as small as one or two books, and as large as 10,000. Sheridan processes orders from around the United States and the world, with the bulk of the company's business comes from university presses.
While they are making large capital investments into printing technology, it is not lost on Sheridan that the online book market is growing steadily.
"Publishers and authors make their books, convert them into PDF files, and then send those to us," Cotter said. "We not only print those books, but we can turn the files into 'e-books' for distribution as well."
Ben Freed covers business for AnnArbor.com. Reach him at 734-623-2528 or email him at benfreed@annarbor.com. Follow him on twitter @BFreedinA2