Posted on
Fri, Sep 28, 2012 : 5:57 a.m.
Corner Brewery, Barracuda Networks among nominees for AnnArbor.com Business Review's 2012 Deals of the Year
By Lizzy Alfs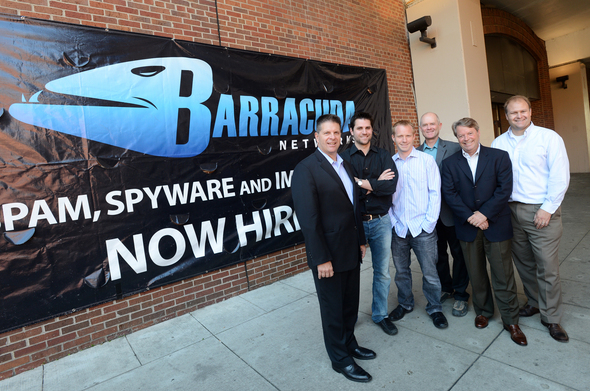 Melanie Maxwell | AnnArbor.com
A deal that will
bring hundreds of employees
to a building on Maynard Street in downtown Ann Arbor and a
major expansion
at an Ypsilanti brewery are among the nominees for AnnArbor.com Business Review's
2012 "Deals of the Year"
awards.
The black-tie ceremony, taking place Nov. 2 at Eastern Michigan University's Student Center, honors the business decisions that had the most impact in the region over the previous year. Tickets are available online.
After receiving nominations from the public, three nominees were chosen in each of the seven sectors that lead the local economy: health care, retail, technology, research, commercial real estate, nonprofits, and construction and development.
Awards also are given to the "Company of the Year" and "Executive of the Year," but nominees are not announced in those categories.
Here's the list of the 2012 Deals of the Year nominees:
Health care
Tangent Medical Technologies: This early stage medical device development company, a spin off from the University of Michigan's Medical Innovation Center, received approval from the FDA to market its alternative IV system, which is expected to improve health, save costs and reduce pain from IV devices.
Chelsea Community Hospital: The $60 million, 100,000-square-foot expansion of the Chelsea Community Hospital was made possible after a merger between Chelsea Community Hospital and St. Joseph Mercy Health System. The project, recognized as one of the largest in Chelsea's history, will result in 48 new private patient rooms and a new emergency department when it's completed this winter.
University of Michigan Health System and Trinity Health-Michigan: A new master affiliation agreement between the two health care giants is expected to improve the patient experience and pave the way for strong collaboration. It also positions both systems to take advantage of federal programs that provide incentives for organizations to coordinate care.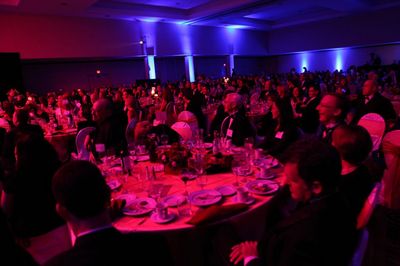 AnnArbor.com file photo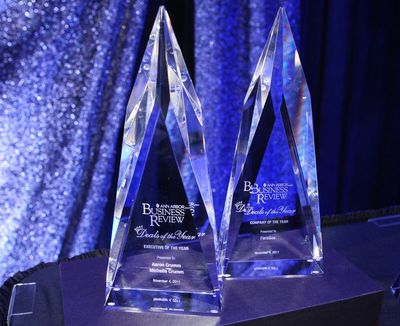 AnnArbor.com file photo
Retail
babo: Sava's Restaurant owner Sava Lelcaj opens her "farm fresh, street smart" downtown market , a mix of specialty store, carryout restaurant, coffee shop and wine bar. The market brings life to a corner that sat vacant for years, drawing foot traffic to the East Washington Street corridor.
Costco: Costco opened its 150,000-square-foot discount store and gas station in Pittsfield Township, transforming the shopping experience for Washtenaw County residents.
Corner Brewery: Matt and Rene Greff celebrated the completion of a $1 million expansion of their Ypsilanti brewery that increases its capacity, creates a faster bottling line and improves the quality of packaging. As part of the expansion, Corner became the first solar brewery in Michigan after the Greffs invested $250,000 in their Green Brewery Project.
Technology
Edwards Brothers Malloy: Facing the emergence of e-books as a significant threat to its core business, longtime local businesses Edwards Brothers and Malloy struck a deal to merge, saving hundreds of jobs and positioning the new company to better compete.
LLamasoft: After experiencing 80 percent revenue growth in 2011, this Ann Arbor-based firm has been expanding its downtown Ann Arbor presence. The company, which hired 50 new employees last year and expanded its office space, creates a leading supply chain design software that a number of Fortune 500 companies use to improve the cost and efficiency of their supply chains.
CytoPherx: In one of the largest rounds of venture capital investment for a Michigan startup, CytoPherx secured access to $34 million in venture capital to develop a kidney inflammation treatment.
Research
Hyundai-Kia: In an expansion of its R&D facility in Superior Township, Hyundai-Kia is launching a $15 million project that will include the construction of a new environmental chamber used to test vehicles in extreme temperatures.
I-Corps Program at U-M: Michigan received a $1.5 million grant to join Stanford and Georgia Tech in offering the National Science Foundation-funded Innovation Corps program designed to help academics find practical and profitable uses for their inventions. The program brings teams of researchers and "business mentors" to Ann Arbor twice during a six-week period for intensive workshops run by the Center for Entrepreneurship.
U-M's Connected Vehicles project: This pilot program equips thousands of area cars, trucks and buses with devices that can communicate with one another and let drivers know if they're at risk of a collision. The project — a pioneer in vehicle safety research — is part of a $25 million federal effort to increase roadway safety.
Commercial real estate
Cole Taylor Mortgage: Led by mortgage banking industry veteran Willie Newman, Cole Taylor Mortgage leased more than 55,000 square feet at Ann Arbor's Northeast Corporate Center in a deal negotiated with McKinley Inc.
Barracuda Networks: California-based security firm Barracuda Networks plans to move more than 180 workers to Maynard Street in downtown Ann Arbor after leasing 45,000 square feet of vacant office space in a deal negotiated between Colliers International's Ann Arbor office and landlord First Martin Corporation.
Oxford Companies: Ann Arbor-based Oxford Companies, via its investment arm, purchased five properties in Washtenaw County with plans for renovations. After acquiring Arch Realty earlier this year, the company plans to convert the former Fifth Quarter Building into its corporate offices.
Nonprofits
Glacier Hills: This nonprofit senior living community in Ann Arbor plans to open an 88-room, 65,000-square-foot rehabilitation center this fall. The center will take a holistic approach to rehab and include hydrotherapy, massage therapy, and other relaxation activities.
Eastern Michigan University's 'Live Ypsi' program: In an effort to encourage EMU faculty and staff to purchase homes near the university, any employee who has worked with EMU for a year is eligible for a forgivable loan that can applied towards a down payment or home repairs. In its pilot year, EMU, DTE and Washtenaw County Eastern Leaders Group are funding the program.
Ann Arbor PTO Thrift Shop and Ann Arbor Public Schools Educational Foundation: The organizations each pledged up to $43,000 each to restore late bus service to middle-schoolers after the service was cut by the district to balance its budget for the school year.
Construction and Development
Landmark: After more than four years, dozens of city meetings and more than 1,000 building inspections, the 14-story, 606-bed Landmark high-rise opened its doors to tenants this fall. The largest of downtown's new housing developments, Landmark changes the face of student living in Ann Arbor and has paved the way for similar projects.
Crisler Center: The $52 million facelift to U-M's decades-old basketball arena includes a new atrium and lobby, new concession stands, a new high-definition video scoreboard and a 63,000-square-foot addition.
Dexter Wellness Center: Led by Steve Brouwer of A.R. Brouwer Co., the Dexter Wellness Center will bring a 48,000-square-foot family center, gym and pool to Dexter when it opens next year. The project is part of the three-phase redevelopment of the former Colorbok space.
Lizzy Alfs is a business reporter for AnnArbor.com. Reach her at 734-623-2584 or email her at lizzyalfs@annarbor.com. Follow her on Twitter at http://twitter.com/lizzyalfs.