Posted on
Sun, Jun 2, 2013 : 5:59 a.m.
Emerging from the Great Recession: How Ann Arbor area companies bounced back
By Lizzy Alfs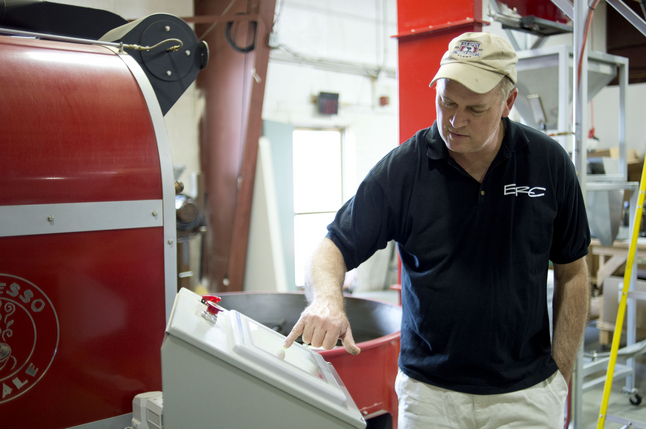 Melanie Maxwell | AnnArbor.com
By: Lizzy Alfs and Ben Freed
Editors Note: Follow AnnArbor.com throughout this week for "Survival Strategies" profiles of recession-beating companies in the Ann Arbor area.
Slim down or double down? Invest and innovate or hunker down and liquidate? When the economy started to plummet in 2007, Ann Arbor area companies responded with a variety of strategies that helped the region bounce back more quickly than most in the state.
Not every local company survived the downturn, but six years down the road, Washtenaw County has more jobs than ever before and the companies that made prudent decisions in the face of the crises are reaping benefits.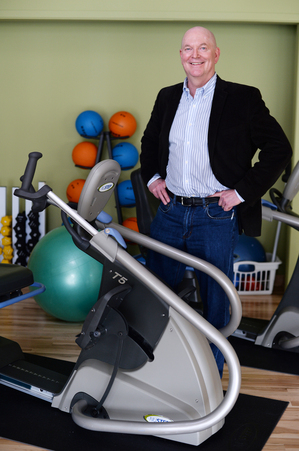 Melanie Maxwell | AnnArbor.com
With cost-cutting measures and some strategic new hires, one Pittsfield Township-based manufacturer slowly rebounded.
"It has been a building game," said Steve Sarns, vice president of sales and marketing for exercise equipment manufacturer NuStep.
"Our sales can tend to look like the stock market. It takes a long time to get back to where it was after a big drop."
NuStep — which designs and manufactures devices that allow those with low mobility to exercise more easily — saw its big drop in business in mid-2007, when sales decreased by 50 percent in one month.
"But, just like the stock market, we've recovered… It took us a few years to get there, but in late 2011, we made it back to where we were in 2007 and now we're continuing to build," Sarns said.
For some Washtenaw County-based companies, the economic downturn dealt a blow too harsh to survive. As part of its 2011 liquidation, book chain giant Borders Group Inc. shuttered its Ann Arbor headquarters and laid off hundreds of workers. Meanwhile, owners of some independent stores in the region, such as Tree Town Toys, Rider's Hobby and This & That candy store, cited economic factors in their decisions to close. Nationally, many chains downsized, while some - like Circuit City - closed, leaving thousands unemployed.
But like NuStep, many Ann Arbor area companies are rebounding after the region experienced four consecutive years of job losses, growing unemployment rates and stagnation in the real estate market.
According to an economic forecast conducted by University of Michigan economists, Washtenaw County employment levels are at an all-time high, surpassing its previous peak level of employment from 2002. Fueled by job gains across most major sectors, the forecast predicts the region will add 12,961 new jobs from 2013 to 2015.
Washtenaw County economic forecast
Job growth in the county 2005-2015
2005: 442 gain
2006: 1,240 loss
2007: 2,594 loss
2008: 3,883 loss
2009: 5,712 loss
2010: 5,178 gain
2011: 3,100 gain
2012: 3,700 gain
2013: 3,619 gain (forecast)
2014: 4,361 gain (forecast)
2015: 4,981 gain (forecast)
"It's sort of remarkable how quickly we have turned around," U-M economist Donald Grimes told AnnArbor.com in March. "I don't think we would have expected that three years ago."
While individual companies took different approaches to challenges presented by the economic downturn, Ann Arbor SPARK CEO Paul Krutko said that many businesses were able to deal with the recession more easily thanks to forward-thinking economic development in the area that began more than 10 years ago.
"The weathering of the recession here had more to do with the structure of the Ann Arbor and Washtenaw County economy than what individual companies did," he said.
Krutko said that the diversity of the local economy and the focus on providing goods and services to customers outside the region meant that even during difficult times, new capital was constantly making its way into the area. The rising tide of export-driven industry helped to raise ships in the local service sector that was harder-hit in other areas of the state and the country.
Art Trapp, executive director of the Saline Area Chamber of Commerce, said the improving economic climate is also helping to attract new businesses into Saline and smaller outlying communities in Washtenaw County.
While the region's overall economic health may have softened the hardest blows of the recession, many local businesses were still forced to adapt and make significant changes. Some of the most forward-thinking local businesses have found that decisions they made during the depths of the crisis have positioned them to grow at an ever-increasing pace as the local, state and national economies continue to recover.
Efficiency is the name of the game
For Ann Arbor real estate firm Charles Reinhart Company, the steep real estate market decline forced a reduction in expenses.
"2007 to 2009 were years of great cost cutting for us, but we tried very hard to project a steadiness in the marketplace," said Reinhart president Dave Lutton.
"Our sales declined 25 percent and our average sale price dropped by 27 percent. Over a three-year period, we couldn't cut expenses fast enough or deep enough to get ahead of the revenue loss."
Countywide, home values started falling in 2006, punctured by the loss of Pfizer in 2007. According to the Ann Arbor Area Board of Realtors, the average home sale price fell from $266,600 in 2005 to $182,287 in 2009.
Reinhart decided to cut expenses by reducing employee salaries and closing offices in Ypsilanti Township and Jackson County. The efforts allowed Reinhart to reduce expenses by about 22 percent, Lutton said.
Other local companies, especially in the vibrant Internet and software startup community, were able to take advantage of the fact that they were already smaller than their competition.
"If you're a very lightweight capital efficient software startup company you can deliver products in ways that big companies can't because they're bloated and inefficient," Duo Security CEO and Tech Brewery co-founder Dug Song said. "The bigger companies end up passing those costs on to customers and they'll turn to newer small companies that can do more innovative work."
Ann Arbor-based coffee shop chain Espresso Royale was able to slash expenses by relocating corporate offices from downtown Ann Arbor to Whitmore Lake, closing underperforming stores, and cutting corporate positions. Owner Marcus Goller said the changes helped the company to grow sales year over year, even as many consumers reduced their coffee purchases.
"We really liked our office on Main Street, but it was more money than we needed to spend" he said. "You do what you have to do to make the business work."
Taking advantage of available talent
One company's trash can be another's treasure. When the economy takes a dive and bigger employers look to cut costs, opportunistic businesses can swoop in and collect top employees and executives who are suddenly out of a job.
Few companies go on hiring sprees during a recession, but those that are able to identify talented individuals who fit positions of need often come out stronger and better prepared to deal with revamped demand.
"With the downturn, there was a lot of talent available, so we took the approach at the time to bring in really good people who wouldn't have been available otherwise," NuStep vice president Sarns said.
Strategic hiring — like Reinhart's of Realtor Dawn Foerg, who became the leader of a new Ann Arbor office in 2008 — also sets the foundation for further growth. Lutton said Foerg's office now has more than 40 sales agents and the company as a whole has boosted its employee count by 20 percent from its pre-recession level.
"We emerged with a larger organization and a much-larger share of the market," he added. "We've been able to build on that, and now have the largest market share in our history."
Meanwhile, Sarns said employment at NuStep is up to 95 people at its Pittsfield Township headquarters and manufacturing facility, after reaching a low of about 78 in 2007.
"The customer is in a recession, too"
The average American spends more than $20 a week, or $1,040 per year, on coffee, according to Accounting Principals' 2012 Workonomix survey. But as people's discretionary spending decreased during the recession, coffee shop purchases dropped slightly.
To remain profitable, Espresso Royale raised average prices twice — by 3.2 percent in 2010 and 1.25 percent in 2011 — but Goller used customer loyalty programs, daily sales and coupons to target the deal-savvy customer.
"Pricing is an art and I think we do a good job. To raise prices much more would be dangerous," he said. "We can't act like a gas station and put up a new price every day."
Melanie Maxwell | AnnArbor.com
John Busch
, CEO of the Ann Arbor-based
Busch's Fresh Food Market
chain, said the economic downturn meant people were also smarter about their food purchases. Some customers were choosing to shop at grocery stores instead of dining out, but they also were purchasing lower-priced products. In response, Busch's 15 stores stocked a larger selection of those items and listened to customers' requests.
"You had to respond to what people wanted," he said. "As people became very, very cautious — especially in the early years of the recession — they were often trading down in what they might have purchased previously."
The company also pushes its weekly sales, and in 2010, it launched its online loyalty program called MyWay, which allows members to create lists, check sale prices and place online orders.
Smaller companies attempting to increase market share can also flourish during recessions when the economic conditions can make survival difficult for competitors who have more built-in costs. Duo Security, an Ann Arbor startup offering two-factor authentication services, was founded at the tail end of the recession and has grown from 5 to 35 people in the past year.
"The authentication industry has been around for 20 years and is dominated by one company that is basically on autopilot," CEO Song said.
"You have to remember that when you are in a recession, so are your customers. We can charge a lot less on average than our major competition can and we offer great solutions."
Duo Security is now used by nearly 1,500 companies in more than 80 countries and has attracted venture capital from local firm Resonant Ventures and California-based Google Ventures.
"I prefer to start businesses and build during recessions," Song said. "It clears the playing field of competition and gets a lot of the wannabes out of the way."
Lizzy Alfs and Ben Freed cover business for AnnArbor.com. Reach them at lizzyalfs@annarbor.com and benfreed@annarbor.com.