Posted on
Mon, Jun 24, 2013 : 2:59 p.m.
Menards completes purchase of 63-acre Jackson Road property for $7.4M
By Lizzy Alfs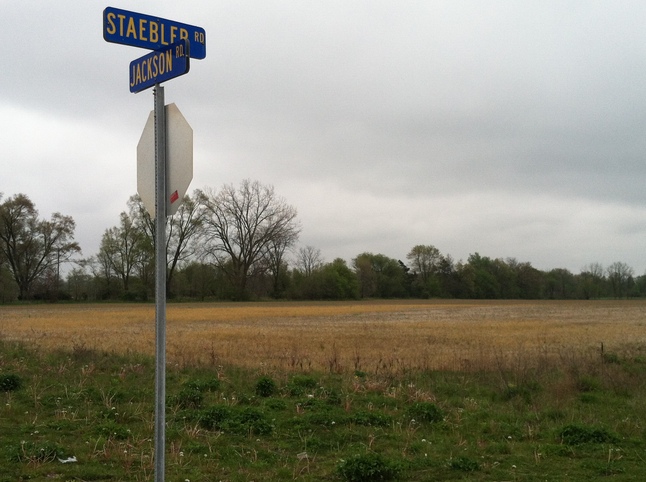 Lizzy Alfs | AnnArbor.com
Home improvement chain
Menards
finalized a deal this month to purchase about 63 acres of land in Scio Township.
The price tag: $7.4 million.
Township records show the sale from Scio Properties LLC — an entity registered to Mel VanderBrug — to Wisconsin-based Menard Inc. was finalized June 6. The vacant property is on the southeast corner of Jackson and Staebler roads.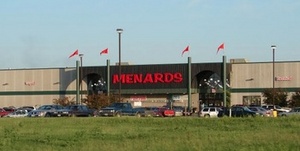 Source: Facebook
The deal indicates Menards is one step closer to building a roughly 160,000-square-foot store and lumberyard on the site, which is known as the former Farmer Grant land.
The purchase includes three parcels, with a combined 2013 assessed value of $1,391,100.
Menards, a privately held company that operates about 270 locations in 14 states, has been trying to build a store in Washtenaw County since 2010, when Pittsfield Township Planning Commission voted to deny the company's rezoning request for a property on Carpenter Road.
The company then targeted the property on Jackson Road in Scio Township, and it was granted a property rezoning and conditional use permit last year. In April, the Scio Township Planning Commission voted to recommend approval of Menards' site plan, subject to several revisions.
Menards still needs site plan approval from the Scio Township Board of Trustees before it can begin construction.
The site plan shows the store and lumberyard would occupy about 1/3 of the 63-acre site, leaving room for about four outlot developments surrounding the store. Menards would be set back from Jackson Road, with a parking lot in the front and a warehouse behind the store.
Plans include two access ways off Jackson Road and one of Staebler. A traffic light is proposed at the westernmost access way on Jackson.
Menards spokeswoman Tom O'Neil said Menards is in the process of resubmitting its site plan, which will go before the Board of Trustees in coming weeks.
Courtesy of Menards
Lizzy Alfs is a business reporter for AnnArbor.com. Reach her at 734-623-2584 or email her at lizzyalfs@annarbor.com. Follow her on Twitter at http://twitter.com/lizzyalfs.