Posted on
Sun, Sep 12, 2010 : 8:30 a.m.
Michigan's economic recovery hinges on turnaround strategies debated by Rick Snyder, Virg Bernero
By Nathan Bomey
As Michigan's gubernatorial candidates vie for the chance to lead the state's economic revitalization efforts, regional economic developers are hoping to influence the state's strategy after the Nov. 2 election.
Michigan's economic development strategy is becoming a central issue in the race between Ann Arbor venture capitalist and Republican candidate Rick Snyder and Lansing Mayor and Democratic candidate Virg Bernero.
Nathan Bomey | AnnArbor.com
The new governor will shape the future of Michigan's economic development strategy, which will decide the pace and complexion of the state's resurgence.
At stake: the future of the Michigan Economic Development Corp.'s tax incentives and the state's role in distributing small amounts of capital to private companies.
"There's a fair amount of uncertainty at the MEDC with the change in administration," said David Parsigian, managing partner of the Ann Arbor office of law firm Honigman Miller Schwartz and Cohn. "A lot of people have left, and it's kind of hard to see what's going to happen in terms of who staffs that thing, how it's built and what it's going to focus on."
Since Gov. Jennifer Granholm took office in 2003, MEDC's Michigan Economic Growth Authority Board has distributed $3.56 billion in tax incentives to 508 companies, according to a list of tax credits MEDC provided to AnnArbor.com. Studies by the Anderson Economic Group and the Mackinac Center for Public Policy say the MEGA program has been a waste of government resources, while a competing study by the Upjohn Institute says the tax incentives are worthwhile.
MEDC's tax incentives: Snyder v. Bernero
Battery tax credits: Both candidates like this tool, but Snyder questions whether several hundred million dollars was too much.
Film incentives: Bernero generally supports them. Snyder said they were a "dumb" idea but said they would have to be phased out gradually.
Michigan Economic Growth Authority board's high-tech tax credits: Bernero said he supports them for now but wants to make companies return dollars if they don't generate the jobs they promised. Snyder said the tax credits are being overused and could be reduced significantly if the state had a more competitive overall business tax structure.
Regardless, Michigan's economy, pummeled by the automotive crisis and global economic trends, has lost 592,900 jobs since 2003, according to the Michigan Department of Energy, Labor and Economic Growth. Some 13.4 percent of Michigan's jobs have been eliminated over the last seven years.
Snyder and Bernero told AnnArbor.com they would both take a harder look at the effectiveness of the state's tax incentives and give more economic firepower to Michigan's regional economic development groups.
But they differ on the tax incentives MEDC should be allowed to distribute - incentives local economic developers promote heavily in discussions with businesses that are considering their future in Michigan.
Snyder and Bernero both claim to be the most effective "job creator" in the race. But their policy proposals, placed in the context of Michigan's evolving economic development picture, illustrate the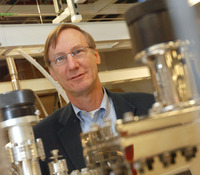 increasing influence of groups like
Ann Arbor SPARK
, Grand Rapids-based
The Right Place
, Detroit-based
TechTown
and the
University Research Corridor
, a coalition among the
University of Michigan
,
Michigan State University
and
Wayne State University
.
Those organizations are convinced incentives need to stay in some form. But their main focus is on the pursuit of collaborative opportunities with other economic development groups, major corporations, startup companies, universities and state government.
"It is all about collaboration if you're going to make this work," said Stephen Forrest, chairman of Ann Arbor SPARK and U-M's vice president of research. "People who want to come to this region are not interested in our differences. They're interested in how we work together, how SPARK and any other economic developers can connect them to the state and how the state can connect them to the national."
SPARK, for one, is emphasizing the importance of "open source economic development," the idea that successful economic development practices should be shared with other communities because the various regions throughout the state rise and fall together.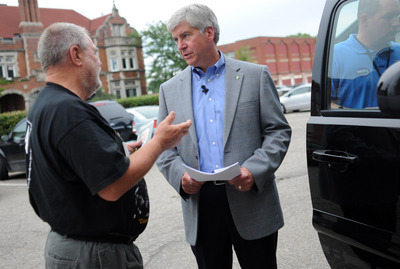 Melanie Maxwell I AnnArbor.com
"To have this what I would call boundary-less development strategy is extremely important and it has borne many fruits for the Washtenaw County area as well as for southeast Michigan in general," Forrest said. "And I believe that philosophy has extended appeal to other economic developers around the state and outside the state."
SPARK's collaborative moves offer pathway
Increased collaboration in Michigan's economic development process is already unfolding as the gubernatorial transition draws near.

SPARK announced in August that it would lead a $1 million business plan competition in cooperation with Oakland County-based Automation Alley, Detroit-based TechTown and the new Macomb-Oakland University Incubator. The New Economy Initiative for Southeast Michigan is funding the project through the new Business Accelerator Network for Southeast Michigan.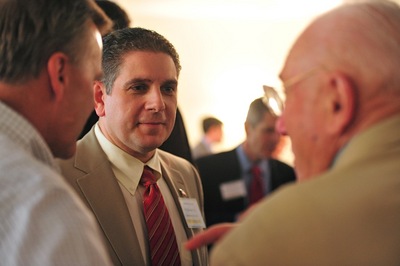 Ryan J. Stanton | AnnArbor.com
The statewide business plan competition - which aims to encourage entrepreneurialism in Michigan - is the latest in a series of collaborative economic development projects SPARK has agreed to lead.
The group already manages the Michigan Pre-Seed Capital Fund, which invests in startup technology companies on behalf of the MEDC and the state's 15 SmartZones, as well as the Michigan Microloan Fund, which provides small amounts of financing to companies that can't get traditional bank financing. Collectively, SPARK has distributed $11.2 million to 84 companies through those programs.
The group has also coordinated with local communities, universities and the state to launch several business incubators. The biggest, a 57,000-square-foot life sciences facility in Plymouth Township, was the result of cooperation among SPARK, MEDC, Wayne County and private companies.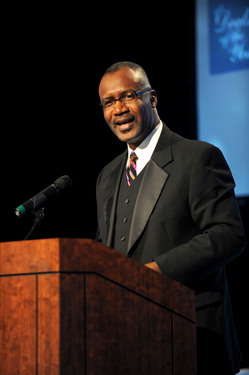 File photo | AnnArbor.com
Collaborative economic development efforts like those, which have been praised by local businesses, should serve as an example for Michigan's future economic development strategy, SPARK CEO Michael Finney said.
"I think it's part of the solution," said Finney, whose ties to Snyder could make him a candidate to become the next CEO of the MEDC. "We think we've created a model that has huge upside potential, and the upside potential is definitely beyond the Ann Arbor region."
The evolution of SPARK provides a framework for understanding the economic development mindset of Snyder, who co-founded SPARK in 2005.
Snyder said MEDC should encourage economic development organizations throughout the state to replicate successful business services offered by groups like SPARK. One program he likes is a service in which SPARK collects job openings at local companies and connects talented local jobseekers to those businesses. SPARK posted 2,781 job openings for 1,001 companies from 2006 to 2009.
"I'm still amazed that more organizations aren't doing that," Snyder said. "That's something that we should be doing statewide."
Jeff Mason, executive director of the URC and a former vice president at MEDC, said collaborative efforts among the state's top economic development groups are vital.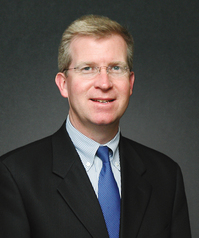 "It just becomes stronger when everyone is rolling in the same direction," he said. "We see the opportunity to work with the MEDC and with a new administration and the existing administration to effectively harness the assets and the resources we have to benefit the future of the state's economy in anyway that we can be of assistance."
In Lansing, tax incentives reign
Bernero's economic development approach can be viewed through the lens of his strategy in Lansing.
Over the last five years, the Lansing Economic Development Corp. gave out $177.6 million in tax incentives in 121 installments - including 37 brownfield redevelopment credits, 24 obsolete property rehabilitation tax certificates and 18 tax abatements. LEDC claims those efforts created more than 5,100 jobs in the city of Lansing.
"Much of my strategy is what I've done in Lansing," Bernero said. "It's not based on hypotheticals. It's based on actual things we've implemented in the city. We've leveraged every asset we have locally."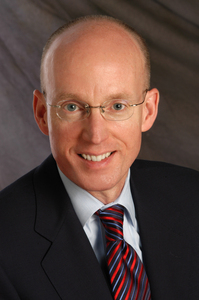 Bernero said that without incentives, the state would be missing a vital element in its economic development tool kit.
"I believe in a global economy we're competing not just in a local basis, but state and global basis. It would be disarmament, waving the white flat, to scale back the use of economic incentives," Bernero said.
That aggressive use of incentives reflects a philosophical divide between Snyder and Bernero.
Snyder believes MEDC's incentives are indirectly making it more expensive for Michigan's existing companies to do business. He wants to significantly slash the number of incentives MEDC distributes through programs like the Michigan Economic Growth Authority (MEGA) Board's tax credits.
Snyder wants to eliminate the state's controversial Michigan Business Tax in favor of a 6 percent corporate income tax.
"A natural consequence of that is you should be able to reduce the amount of incentives that are required," he said. "Why do you need incentives at that level? It's because we've got a broken tax system. In some ways those are Band Aids. You've almost got to buy someone to come into our state because of our broken tax structure."
Opinions about Michigan's tax incentives strategy vary among the state's economic development leaders, past and present. Several economic development leaders said in interviews that they believe the incentives need to stay, although they also said they'd like to see the Michigan Business Tax reworked.
"I believe we need to make Michigan a much more business friendly state," said James Epolito, who served as CEO of the MEDC under Granholm before resigning in spring 2009. "But at the same time you can't just throw away your tax incentives and expect people to come to Michigan. You're not only competing against other states in the Midwest but all over the county and all over the world."
Doug Rothwell, CEO of Business Leaders for Michigan, which has endorsed Snyder, said the MEGA tax credits have been misguided. He said the state shouldn't be focusing on specific sectors of the economy MEDC has historically favored, such as life sciences, alternative energy and advanced manufacturing.
"I think the issue here is not too much that they have too many incentives, it's the way it's being used," said Rothwell, who served as CEO of MEDC when Snyder was chairman of the agency under Gov. John Engler.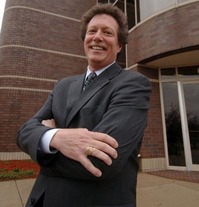 "We get enamored with the economic development fad of the month. There is no one answer to this. The answer is the basic blocking and tackling, which is get yourself a competitive business climate, make sure you're having an aggressive economic development strategy and incentive program."
Bob Trezise, CEO of Bernero's Lansing Economic Development Corp. rejected the suggestion that incentives are part of the problem. He hopes "those core community tools," like brownfield redevelopment credits, aren't eliminated under the next governor's administration.
"Those tools have been magic bullets for cities," he said. "Without those tools, we would have really been dead in the water. I do not think this is the time to be cutting incentives. That is absolute insanity."
Finney said some level of tax incentives is necessary though not always decisive for companies considering where to expand.
Photo courtesy of LEDC
"Being on the ground and talking to companies on a daily basis, incentives is not one of the topics that come up very early in the conversation," Finney said. "In fact, it tends to come up when companies are very close to their final decision making. You've got to package and sell all the other things. You've got to lead with the talent we have here, the infrastructure we have, the quality of education we have. When you lead with all those things, this state fares very well when compared to other states throughout the country."
Lack of business capital haunts economic developers
One of the main problems for small companies is lack of access to capital, which typically helps them expand, introduce new products and hire more workers.
Bernero wants to form a state-owned-and-operated bank to offer loans directly to Michigan companies that can't get access to credit from big banks that "have basically stymied our recovery."
"Our small businesses are being punished for the abuse of Wall Street," Bernero said. "They're the most creative, dynamic businesses. They're the ones that create the jobs and they're being stifled from the growth."
Ann Arbor SPARK's collaborative economic development programs:
The Michigan Life Science Innovation Center: SPARK manages this 57,000-square-foot life sciences incubator in Plymouth Township, which it established in cooperation with MEDC, Wayne County and private companies.
Accelerate Michigan Innovation Competition: SPARK is managing this $1 million statewide business plan competition, which is funded by the New Economy Initiative for Southeast Michigan and includes partners such as Oakland County's Automation Alley and Detroit's TechTown.
Michigan Pre-Seed Capital Fund and Michigan Microloan Fund: SPARK leads these programs on behalf of the state's 15 SmartZones. Collectively, SPARK has distributed $11.2 million to 84 companies since 2006.
Shifting Gears: This program, which offers retraining to people looking to go from the corporate world to a small company, was developed in partnership with Eastern Michigan University.

Job postings: SPARK posts jobs openings for companies in largely high-education industries. The job openings, which include positions in Washtenaw County and throughout the state, are sent weekly to 4,200 e-mail subscribers and posted online.

Chuck Hadden, CEO of the Michigan Manufacturers Association, said he would be willing to consider a state-owned bank like that in North Dakota. But he's not sold on it.
"It's definitely worth exploring, if for no other reason than it puts some heat on other banks out there to make something happen," Hadden said. "We're not really comparable to North Dakota though."
Access to capital is a key aspect of the success of Michigan's research universities in their efforts to launch startup companies and boost the economy in their respective communities.
Forrest, Snyder's successor as chairman of SPARK, said the state's 15 public universities form a major asset that needs to be leveraged more effectively. He said the URC was "the single greatest resource we have to build on."
But those university spinoff companies generally can't get off the ground without access to loans or venture capital, financing that helps them get their products ready for the market.
Rothwell said a state-owned bank is not an effective way to get capital to startup companies. He said he is comfortable with programs that place state money in the hands of professional investors to back promising Michigan companies. But he said he was uncomfortable with Michigan offering loans directly to companies.
"At some point you have to let the market determine what is worth investing in and what's not," Rothwell said.
Forrest, for one, wants to see visionary leadership from the next governor.

"I'm most interested to see how the old equation is going to change. What are the ideas behind moving us from an entrenched, heavy manufacturing economy, which we all know has drained away? How do we make this transformation? What is the long-term vision?" Forrest said.

He added: "The state of Michigan used to be at the very heart of the American economy. It was the driver. So what do we do to make that happen again? It may be too big of an ask to hope that at some point that we can overtake the state of California or Texas, but we can certainly be a player in their league, and I want to know what's the strategy to go there?"


Contact AnnArbor.com's Nathan Bomey at (734) 623-2587 or nathanbomey@annarbor.com. You can also follow him on Twitter or subscribe to AnnArbor.com's newsletters.