Posted on
Tue, May 10, 2011 : 2:05 p.m.
Andrew Shirvell seeks dismissal of stalking complaint, adds counterclaims to Chris Armstrong's lawsuit
By Lee Higgins
A former assistant state attorney general is asking a judge to dismiss numerous allegations in a lawsuit filed against him that alleges he stalked and defamed the openly gay former student body president of the University of Michigan.
Andrew Shirvell has filed a motion to dismiss in federal court in Detroit, claiming the lawsuit filed last month by former U-M student body president Chris Armstrong lacks specifics the court would need in order to grant relief.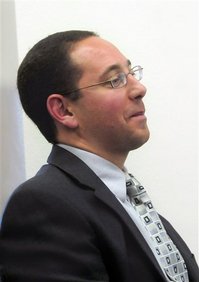 Marissa McClain | The Michigan Daily
In the May 6 filing, Shirvell also makes several counterclaims, including alleging that Armstrong pursued an unjustified course of conduct against him that resulted in him being improperly fired.
The filing comes in response to a lawsuit filed last month by Armstrong that alleges Shirvell stalked him and caused him emotional distress in 2010 with posts on Shirvell's blog and Facebook. Armstrong was the first openly gay student body president at U-M and had been accused by Shirvell of pushing a "radical homosexual agenda."
Armstrong's suit was initially filed in Washtenaw County Court, but is now pending in federal court.
Shirvell claims that he was engaging in activity protected under the First Amendment. He notes that Armstrong never alleged Shirvell "ever directly communicated" with him by email, instant messaging, over the phone or through other means.
Shirvell is requesting the court dismiss Armstrong's allegations of defamation, intentional infliction of emotional distress, abuse of process, invasion of privacy and stalking.
Shirvell claims the allegations are too vague. For example, he alleges that Armstrong has "not alleged any specific pecuniary harm resulting from the defamation" or explained how "any reputational damage translated into economic harm."
Shirvell alleges that Armstrong is to blame for his firing. He claims Armstrong filed a "meritless request" for a personal protection order against him, demanded U-M issue him a trespass warning and put out a press release falsely claiming he was engaging in "reckless, bullying behavior."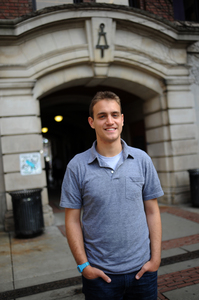 Melanie Maxwell | AnnArbor.com
"Plaintiff's course of conduct was politically motivated and intended to make an example out of Defendant in order to deter others from criticizing Plaintiff's homosexual activist agenda," the filing says.
Shirvell is seeking relief from the court, claiming Armstrong's conduct has caused him to lose income and brought on emotional distress, depression and other issues.
Armstrong's attorney, Deborah Gordon, said Shirvell needs to "man up" and apologize.
"He really just needs to issue a complete and full retraction and apologize," she said. "He just needs to deal with this in an upfront way and move on with his life."
Lee Higgins covers crime and courts for AnnArbor.com. He can be reached by phone at (734) 623-2527 and email at leehiggins@annarbor.com.