Posted on
Wed, Jul 24, 2013 : 5:56 a.m.
Civil suit alleges murderer put killing wife on to-do list
By John Counts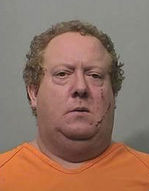 Courtesy of the WCSO
Jean Pierre Trias put killing his wife on a to-do list before stabbing her to death last winter, a wrongful death suit filed by Katherine Porter's sisters last week in the Washtenaw County Trial Court contends.
"Kill Kathie Kill Kathie Kill Kathie!!!!!" was written on a list of daily chores in a saved computer file that was recovered by police and proves premeditation, according to the suit, filed July 18 by Martha Porter, of Connecticut, and Sarah Porter.
Anthony Patti, of Hooper Hathway in Ann Arbor, is representing the sisters and said they do not wish to comment on the legal proceedings.
"This was a devastating, horrible event," he said. "I'd rather let the lawsuit speak for itself."
The sisters are seeking an unspecified amount of money more than $25,000, the minimum to get the case into circuit court, on one count of assault and one count of wrongful death due to battery, court records indicate.
Trias' estate is worth more than a million dollars, which spurred Patti to file a temporary restraining order freezing the funds to prevent Trias or his brother, who the suit says is his power of attorney, from spending the money.
Judge Donald Shelton granted the temporary freeze on the assets and the case is scheduled to come before the court Wednesday when Shelton could issue a preliminary injunction on the accounts freezing the assets until the case is settled, Patti said.
The suit claims there was evidence recovered from the married couple's Pittsfield Township home shortly after the murder indicating Trias recently inherited more than a million dollars and property in Puerto Rico.
"Jean Pierre is a man of means," the suit states, adding that he is the grandson of Jose Trias Monge who "served as an architect of the Puerto Rican constitution."
Monge also was that country's attorney general and, from 1974 to 1985, the Chief Justice of the Supreme Court. Trias' father, Peter Trias Grimes, was also notable in Puerto Rican affairs, the suit claims. When he died, Trias "inherited a substantial amount of money," court records say. "Had he predeceased his wife, this wealth would have been hers."
Trias was sentenced July 16 - two days before the suit was filed - to 30-36 years in a state prison after an earlier plea of guilty to second-degree murder. The wrongful death suit argues that since Trias will not have any income during this time, any damages should be awarded from the inheritance.
Trias is a former Eastern Michigan University employee, where he worked off and on from September 2003 until Dec. 31, 2012 in the mathematics department as a part-time coordinator of math tutoring and testing services, while also serving as a graduate assistant.
Trias admitted to stabbing Porter, his wife of 17 years, multiple times with two different knives — both of which were still in Porter when officers responded to the home to check on Trias the next day. Porter had numerous superficial cuts and three or four injuries that appeared to be bite marks, according to Washtenaw County medical examiners. The death certificate cites "multiple stabbing wounds" as the cause of death, court records indicate.
Trias also suffered injuries that night — medical examiners said he had wounds on his face that appeared to be consistent with fingernail scratches.
The couple married in August 1995 and Trias once filed for divorce, but the couple reconciled.
Joe Simon, who represented Trias during criminal proceedings, could not be reached for comment. It was not immediately known who was representing Trias in the civil case.
John Counts covers cops and courts for AnnArbor.com. He can be reached at johncounts@annarbor.com or you can follow him on Twitter.