Posted on
Wed, Jun 5, 2013 : 5:59 a.m.
FBI stats 2012: Violent crime down but property crime rose in Ann Arbor
By Kyle Feldscher
Preliminary crime statistics from last year released Tuesday by the Federal Bureau of Investigation show violent crime dropped in Ann Arbor but property crime rose by more than 170 reported crimes.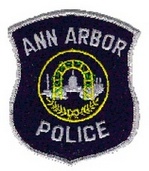 The FBI statistics show there were 228 violent crimes reported in Ann Arbor in 2012. There were 36 reported forcible rapes, 50 robberies, 141 aggravated assaults and one murder, according to the FBI.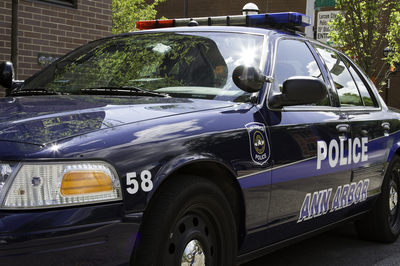 Steve Pepple | AnnArbor.com file photo
Property crime rose in Ann Arbor during 2012, according to the statistics. Burglaries went from 535 reports in 2011 to 714 in 2012, motor vehicle theft went from 95 in 2011 to 114 in 2012, and arsons more than doubled from 11 to 23.
Ann Arbor Mayor John Hieftje said Tuesday it would have been a surprise for the city to see as little crime as it did in 2011. In that year, the city experienced its lowest amount of reported crime and a big dropoff from 2010.
Hieftje said much of the increase in property crime can be attributed to home invasions during the first part of 2012. He said a number of arrests made by Ann Arbor police detectives have already stemmed that tide.
"The key thing is there is very fine police work being done," Hieftje said. "Detectives have really dug in. When they saw breaking and enterings going up in 2012, they were able to marshal resources and really dug in."
All together, there were 135 more Schedule I offenses reported in Ann Arbor in 2012 than in 2011.
However, Hieftje expects 2013 to be another year where crime decreases. He said he meets once a week with Ann Arbor Police Chief John Seto for a briefing on crime statistics in the city.
"I'm not sure if we'll be back to 2011 levels," he said, adding that breaking and entering reports are down 25 to 30 percent in 2013 from the same period in 2012.
Seto backed up those numbers and said the preliminary numbers show Ann Arbor is near 2011 levels in crime.
"We have made reductions compared to 2012 in just about all the areas we track," he said.
Looking at the last five to 10 years, the trend of crime decreasing in the city is ongoing, he said.
In 2011, there were 266 violent crimes reported in Ann Arbor. According to the statistics, there were 40 forcible rapes, 60 robberies and 166 aggravated assaults in 2011. There were no murders in Ann Arbor in 2011.
Larceny/theft reports actually decreased from 1,923 to 1,898, according to the FBI.
There were two violent crimes for every 1,000 people in Ann Arbor in 2012 and 24 property crimes for every 1,000 people in the city, according to the FBI.
Seto said individuals or small groups did many of the home invasions that caused property crime to rise. Often times, arrests made in one case, or a few cases, could also solve many others.
"The detectives and patrol officers worked with other police agencies and made numerous significant arrests, which have impacted our numbers so far this year," Seto said.
Among the five largest cities in the state, Ann Arbor had the lowest amount of crime.
There were more than 15,000 reports of violent crime in Detroit, more than 2,700 such reports in Flint, 1,075 such reports in Lansing, 232 such reports in Sterling Heights and 715 reports in Warren. Violent crime reports decreased in Detroit and Lansing, but rose in Sterling Heights and Flint.
Ann Arbor was the only city among the five largest cities in the state to see property crime increase. Reports in Detroit went down by 2,807, there were 973 fewer property crimes in Flint, 566 fewer reports in Lansing, 92 fewer reports in Sterling Heights and 56 fewer reports in Warren.
The statistics released Tuesday only dealt with cities in each state that had a population of 100,000 or more.
The lone murder in Ann Arbor in 2012 was the fatal stabbing of 86-year-old Ronald Mason. His daughter Susan Wade pleaded guilty but mentally ill to second-degree murder and will serve at least 20 years in prison.
Seto pointed to the collaboration between local police departments as a major reason why property crimes are already down in 2013. Arrests in cases that involved investigators from Pittsfield Township and the Washtenaw County Sheriff's Office played a major role in decreasing home invasions.
"It's absolutely crucial. The collaboration between all of the local agencies, and within Washtenaw County, is tremendous," he said.
Kyle Feldscher covers cops and courts for AnnArbor.com. He can be reached at kylefeldscher@annarbor.com or you can follow him on Twitter.