Posted on
Tue, Jul 24, 2012 : 5:57 a.m.
Motion filed to release medical records of hockey coach who died from heroin overdose
By Kyle Feldscher
A court hearing Tuesday in the case against an Ann Arbor man accused of providing the heroin that killed a high school hockey coach in January could result in the deceased man's medical records being released to attorneys.
Courtesy of the Washtenaw County Sheriff's Office
Brendan Lathrop is facing allegations that he provided a small packet of heroin to Father Gabriel Richard High School hockey coach Nick Belanger, causing his death.
The case is one of at least two involving heroin overdose deaths to make their way through the courts this year. Raymond Bowman, was charged with providing the drugs that killed 23-year-old Stephanie Gedert in Pittsfield Township last year before accepting a plea deal dismissing that charge.
Heroin has become the drug of choice for many in Washtenaw County because it's cheap, available and highly addictive.
Lathrop's attorney has filed a motion to release documents that he says could provide evidence that his client did not cause Belanger's death when Lathrop allegedly provided him heroin.
The lawyer, Daniel Geherin, filed a request for Belanger's medical, treatment, prescription and hospitalization records.
"The treatment, counseling and/or testing records may show Mr. Belanger previously used/abused heroin," the motion stated, "thus contributing to or directly causing his death."
Belanger, 26, was found dead in his car outside of Lathrop's home in the Park Place Apartments on Jan. 22, according to police. Lathrop fled the area and was not arraigned on charges until April 13, after he was found and toxicology reports from the Washtenaw County Medical Examiner's Office were ready.
Belanger was a 2004 graduate of Saline High School, according to an obituary. He helped coach Gabriel Richard's hockey team to the school's first ever Catholic League Championship, the obituary stated.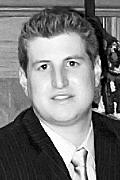 Courtesy of MLive
Lathrop is charged with delivery of a controlled substance causing death and delivery of a controlled substance less than 50 grams. If convicted, he faces life in prison.
Geherin wrote, in a motion filed in the Washtenaw County Trial Court, that Washtenaw County pathologist Dr. Bader Cassin testified Belanger had three times the normal amount of morphine and a "medium to high" amount of 6-monoacetylemorphine — an active metabolite of heroin — in his system when he died.
"Dr. Cassin added that, 'the amount of one or both of these substances is more than occasional use, it is abuse,'" the motion stated.
According to the motion, Lathrop told investigators he only gave Belanger a small amount of heroin on the night of his death. The motion states Cassin testified there was a higher volume of drugs in Belanger's urine and blood than a small packet of heroin would normally cause.
Geherin is asking Washtenaw County Trial Court Judge Donald Shelton to order the release of "all medical records and drugs/toxicological testing, if available, from any … medical or psychological treatment of Nicholas Belanger from October 2010 to January 2012,".
The motion stated medical records could show Belanger used real and synthetic marijuana and abused Citalopram and other anti-depressants.
Shelton will rule on the motion at 1:30 p.m. Tuesday, according to court records. Lathrop is scheduled to face a final pretrial hearing at 1:30 p.m. Aug. 28, records show. A trial date is set for Sept. 17.
He is lodged at the Washtenaw County Jail without bond.
Van Belanger, Nick Belanger's father, did not return a phone call or email seeking comment.
Meanwhile, Bowman pleaded guilty in May to a charge of delivery of heroin less than 50 grams and was sentenced to between two years, five months and 20 years in prison, records show. The charge of providing a controlled substance causing death was dismissed in exchange for his guilty plea to the drug charge.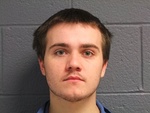 Courtesy of the state of Michigan
Bowman was accused of giving heroin to Gedert, who was found dead on Aug. 25, 2011, in a room at the Days Inn in Pittsfield Township, 2380 Carpenter Road. Prosecutors said Gedert was attempting to improve her life but had a setback and bought drugs from Bowman.
Bowman also will serve between a year and seven months and 15 years in prison for a second-degree home invasion charge, according to court records.
The 22-year-old is now being held in the Kinross Correctional Facility. His earliest release date is Sept. 3, 2014, but he could be in prison until April 3, 2032, according to state records.
Read more AnnArbor.com coverage of heroin in Washtenaw County:
Kyle Feldscher covers cops and courts for AnnArbor.com. He can be reached at kylefeldscher@annarbor.com or you can follow him on Twitter.