Posted on
Mon, Nov 12, 2012 : 1:29 p.m.
Next up in Michigan Stadium's makeover: $6 million paint job
By Kellie Woodhouse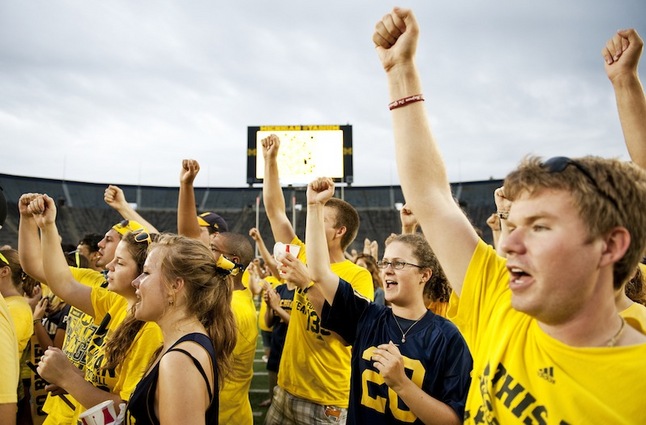 Michigan Stadium
is likely getting a fresh coat of paint.
The University of Michigan Board of Regents is expected to approve a $6 million paint job for the 85-year-old stadium, which has undergone three major renovations since it was built in 1927.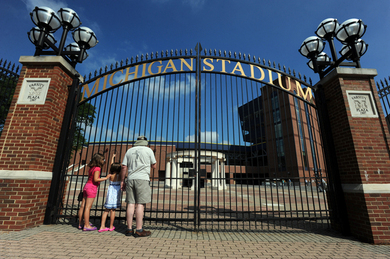 The project will be before regents at their meeting on Thursday in Ann Arbor.
Contractors will remove existing paint from the stadium bowl —some of which is lead-based— and repaint the bowl with corrosion-resistant paint. Corroded steel will be replaced or repaired and repainted.
The athletic department will pay for the paint job, which is expected to provide about 15 on-site construction jobs and isn't expected to affect area parking.
Athletic director Dave Brandon said at a regents meeting in June that the project would begin in February. Regents seemed supportive of the improvement during that meeting.
The work is set to be completed in summer 2014, according to an internal memo from Brandon and U-M CFO Timothy Slottow.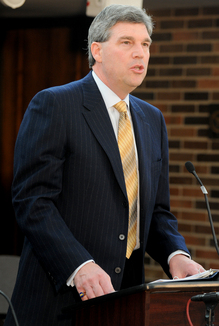 The project is one of several upgrades to the Big House in recent years. In 2010 the stadium reopened after a $226 million makeover, which increased capacity and added 81 luxury boxes to the stadium. In 2011 the stadium got two new video scoreboards, which were part of $20 million scoreboard and sound system project for the football, basketball and hockey venues.
The Big House isn't the only football facility to receive major, multimillion-dollar upgrades. In January regents approved a $9 million expansion and renovation to Schembechler Hall, a football facility that includes a museum and locker, meeting and medical treatment rooms, as well as training and weightlifting areas. Construction on Al Glick Field House, a $26.1 million indoor football practice facility, completed in 2009.
Meanwhile Michigan's basketball facility is getting its own roughly $72 million upgrade and recently opened a $23.2 million player development center. Crews just completed a $16 million renovation to the Yost Ice Arena.
The tab for new and renovated basketball, hockey and football facilities has exceeded $500 million in recent years. Brandon said in the spring that the athletic department would begin shifting its focus to facilities for non-revenue sports.
He said the department will spend $250 million on non-revenue sports in the next decade, including new or upgraded facilities for lacrosse, water polo, softball, swimming and track.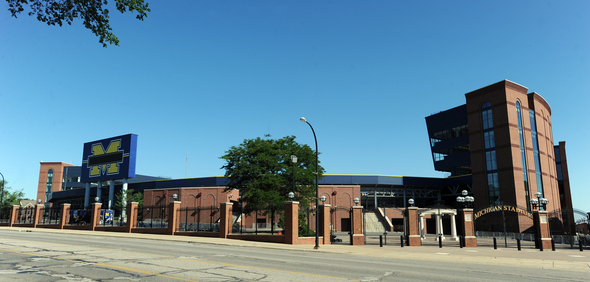 Correction: The cost of basketball facility renovations in this article have been corrected. Kellie Woodhouse covers higher education for AnnArbor.com. Reach her at kelliewoodhouse@annarbor.com or 734-623-4602 and follow her on twitter.