Posted on
Thu, Aug 1, 2013 : 5:59 a.m.
Foundation's money woes mean no late bus for Ann Arbor middle schools, loss of grants
By Danielle Arndt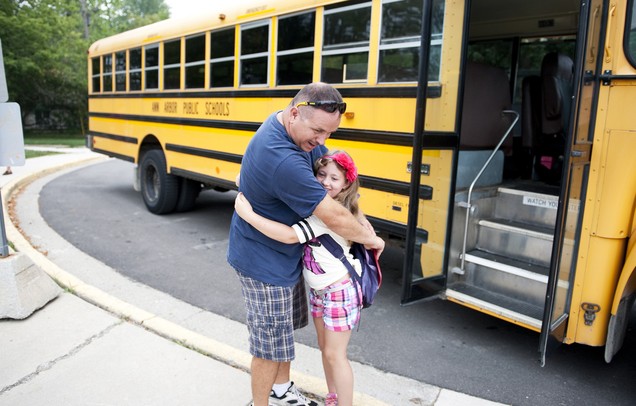 Daniel Brenner I AnnArbor.com file photo
Ann Arbor Public Schools
will have to discontinue late busing for middle school students this fall and will miss out on hundreds of thousands of dollars in grant money due to a drop in donations to the
Ann Arbor Public Schools Educational Foundation
.
The foundation dropped financial support for the 4 p.m. bus that takes middle schoolers home from after-school activities as well as funding for the SchoolMessenger system, a web-based communication tool the district uses to send out automated news, weather, school closing and emergency alerts to parents.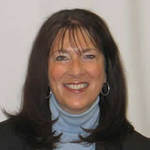 Courtesy photo
In an email to the district this spring, new AAPSEF Executive Director
Mary Cooperwasser
cited low donations as the reason for the drop in funding. The foundation's board of directors
hired
Cooperwasser in February after
about five months without a leader
. Former Executive Director
Wendy Correll
stepped down in September 2012.
"As you know, ... the absence of an executive director and fundraiser for the great majority of the year and the board's focus on the staff search for operational leadership and a full-time fundraiser have contributed to low fundraising dollars received to date," Cooperwasser wrote in her email. "Given these challenges, we're committing this year to rebuilding the organization and setting the stage for a more productive fundraising direction and efforts for next year and the years beyond."
In addition, the foundation also did not seek grant proposals last year for its Initiatives in Excellence grants. These grants are solicited during one academic year and awarded for the following academic year. So because the AAPSEF did not collect grant proposals in 2012-13, the district will not receive funding for the 2013-14 school year.
Initiative in Excellence grants generally exceeded $5,000 and were used to provide funds for launching new programs at AAPS, as well as to provide money for existing programs threatened by budget cuts.
Foundation Board Chairman Omari Rush said, before hiring Cooperwasser, the foundation was unable to focus on fundraising due to being a nearly all volunteer-run organization.
"We weren't able to raise as much money as we had in years past, so we didn't want to have the schools bring us tons of big proposals and have to say to them, 'You know all that work you did coming up with these great projects? It was all for nothing because we can't really fund them,'" he said.
So instead the foundation focused on reorganizing its committees, redefining how it accepts gifts and restructuring its bylaws — "things that strengthen us internally," Rush said.
The foundation employs a part-time bookkeeper, a part-time program coordinator and Cooperwasser, who is full-time.
As a result of the lack of funding, the Ann Arbor Public Schools will not be able to provide the 4 p.m. buses at the middle school this year and has been looking for other ways to provide funding for the enrichment and curriculum initiatives the foundation typically assists with, said spokeswoman Liz Margolis.
One such program is the fifth-grade instrumental music program, which received $4,000 from the foundation in 2011-12, according to its website. Margolis said she is unsure how this program will be affected as a result of the lack of funding.
The Board of Education technically cut the middle school extracurricular activity busing in June 2012, when it passed the 2012-13 academic year budget. However, AAPS was able to continue the busing, which primarily services students who stay after school for clubs, tutoring and academic programs, last year because of funding provided by the AAPSEF and the Ann Arbor PTO Thrift Shop.
Both organizations pledged up to $43,000 — for a total of $86,000 — to restore the late busing that the district cut.
As for SchoolMessenger, Margolis said the district will continue to fund this integral tool with money from the communications department's budget. It costs about $32,000, she said, with half of the funds coming from the Ann Arbor PTO Thrift Shop. Other spending will have to be adjusted throughout the year to accommodate the cost of SchoolMessenger, she said.
The district has been communicating with the PTO Thrift Shop to see if there is a possibility the organization would be able to fully fund the middle school busing and the SchoolMessenger system.
The PTO Thrift Shop currently is crunching its own budget numbers and is waiting for final figures from the district regarding how much money is remaining from the thrift shop's annual $100,000 transportation fund that it established in 2010 to help the district with field trip and enrichment program busing costs, said Executive Director Ann Farnham. The organization gives AAPS $100,000 annually for transportation support, and the $43,000 it donated to the 4 p.m. busing last year came from this fund.
Information on how much money the Ann Arbor Public Schools Educational Foundation raised during the 2012-13 fiscal year is not available.
The foundation's fiscal year matches the school district's and runs from July 1 to June 30 of the following year. Cooperwasser told AnnArbor.com the foundation has "barely closed its books" and does not have its final revenues and expenditures confirmed with its accountant. So she said she could not provide an accurate estimate of how much in fundraising revenue the AAPSEF brought in during Fiscal Year 13.
According to its IRS form 990 from Fiscal Year 12, the most recent year available, between July 1, 2011, and June 30, 2012, the foundation had contributions totaling $492,664. That's up $66,576 from donations in 2010-11.
However, overall revenue in 2011-12 was down about $77,015 from 2010-11 because of a significant drop in investment income from $163,189 in 2010-11 to $9,581 in 2011-12.
Rush said he did not know what caused the decrease in investment income. He said the board treasurer recently revised the foundation's investment policies, so income could have been affected that year.
Total revenues and expenditures for 2011-12 were $530,155 and $434,442, respectively, according to form 990 information.
The foundation paid out $246,495 in grants and program services in 2011-12, down $124,838 from in 2010-11.
For 2011-12, the foundation had $1.13 million in total assets and $148,795 in total liabilities. In 2010-11, the AAPSEF had $1.18 million in total assets and $291,401 in liabilities.
Despite not awarding Initiatives in Excellence grants for the current school year, the educational foundation did award Great Idea Grants to teachers and staff. These grants are for up to $1,000 to help fund innovative classroom, grade level or building-wide programs.
Cooperwasser said she is hopeful the foundation will be soliciting proposals for its large-scale Initiatives in Excellence grants this school year for the 2014-15 academic year. However, she was not sure about a timeframe for when the foundation would start accepting proposals.
Some Initiatives in Excellence grants that have been awarded in the past include: $23,000 for elementary school enrichment facilitators, $8,000 for the Music Together Program at the Ann Arbor Preschool and Family Center, $23,133 for environmental science-related field trips and $50,000 for Air Tracks equipment for high school physics classes.
"It's been a very challenging year for the foundation," Cooperwasser said. "The foundation has been doing very well in many respects and I know that we will be back into soliciting the proposals very soon. Our fundraising never stops. I see so many positive signs in the strength of this organization. So I am very positive and encouraged."
Danielle Arndt covers K-12 education for AnnArbor.com. Follow her on Twitter @DanielleArndt or email her at daniellearndt@annarbor.com.