with poll:

Skyline High School to start classes 15 minutes earlier

Posted on Fri, Aug 10, 2012 : 5:59 a.m.
Students at Skyline High School will have to wake up 15 minutes earlier than their Pioneer and Huron peers this fall.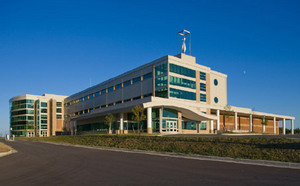 Courtesy of AAPS
The
Ann Arbor Public Schools Board of Education
approved pushing Skyline's start time ahead 15 minutes, from 7:45 a.m. to 7:30 a.m. The school day will end at 2:25 p.m., instead of 2:40 p.m.
A savings of $266,400 was attached to the time change, driving the decision. Board members OK'd the switch in June, as part of $3.84 million in cuts and reductions to pass a balanced $188.5 million budget for fiscal year 2013.
Huron and Pioneer will continue to operate on a 7:40 a.m. to 2:37 p.m. schedule.
Community High School, in comparison, runs from 7:50 a.m. to 2:25 p.m. or 3:30 p.m., depending on a student's block class schedule, and Ann Arbor Technological High School begins at 8:08 a.m. and gets out at 2:55 p.m.
Prior to the change, buses dropping off students at Skyline did not have enough time to turn around and cover the middle school routes, so two fleets of buses had to be used for some routes. Bumping up Skyline's start time will allow the district to reduce the total number of buses run in each morning.
The new start time will not impact after-school sport or extracurricular times or participation, said District Spokeswoman Liz Margolis. She said the district has received some negative feedback about the change from parents.
The information about the earlier start was sent out in a letter to Skyline parents last week, in case they missed the discussion during the budget process in June. Bus stops, pick-up and drop-off times and other route information was posted this week on the district's website.
All route information can be found starting on page 26 of the 2012-13 AAPS Back to School Guide, downloadable here.
School board members were not thrilled about making Skyline's start time 15 minutes earlier. They conducted a hearty discussion on the topic in April and asked the administration to study it further and to explore the benefits and logistics of implementing a later start time for high-schoolers in Ann Arbor.
A number of national studies recently found that teenagers are predisposed to sleeping between the hours of 11 p.m. and 8 a.m. because of how and when teens produce melatonin. Melatonin is a chemical that, according to studies, makes teens "somewhat naturally night owls."
Superintendent Patricia Green said researching start times still is on her radar to report back to the board on this school year. The report will be placed on a new, comprehensive and yearlong report calendar that is among her superintendent goals for the start of the 2012-13 year.