Posted on
Thu, Apr 21, 2011 : 5:59 a.m.
Ann Arbor school officials propose cutting 70 teaching positions, high school bus service
By Kyle Feldscher
This story has been updated to show the elementary schools being paired
Ann Arbor school district officials Wednesday night unveiled proposed budget cuts for next year that would eliminate 70 teaching positions, eliminate transportation for high school students and put two principals in charge of four elementary schools.
Class sizes will increase at every level of the district, interim superintendent Robert Allen said during his presentation on the proposed eductions to the Ann Arbor school board. Despite the budget problems, no schools will be closed under the plan.
Allen said the reductions proposed Wednesday for the coming year's budget were by far the hardest cuts he's had to suggest since he came to Ann Arbor five years ago. He said it was impossible to keep cuts from affecting students after having to cut about $18 million last year.
"We tried to do it in a manner that was thoughtful and equitable," he said. "Everyone will feel these cuts and share the pain."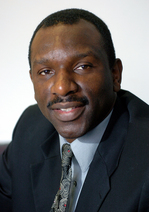 Officials must close a budget deficit of approximately $15.6 million for the coming fiscal year, and the reductions presented by Allen make up about $13.1 million of that total. Additional revenue from schools of choice and an increase from $35 to $40 in the cost of parking in the Pioneer High School lot for University of Michigan football games will raise at total of about $1.3 million. The district will use $683,000 of reserve funds to balance the rest of the budget.
The cuts announced Wednesday do not take into account the possibility of the failure of the countywide special education millage renewal on the ballot for May 3. If voters reject that renewal, the district would need to cover an additional $6 million.
Eliminating 70 full-time teaching positions, four administrative positions, three paraprofessional positions and two central office positions — one of those being transferred to a grant — will save about $7.1 million in total.
Allen said the district would attempt to eliminate positions through attrition, benefiting from retirements and not filling other vacant positions.
For more information on positions being eliminated and class sizes would be affected, click here.
Under the plan proposed Wednesday, Angell Elementary and Pittsfield Elementary Schools will share a principal, as will Wines Elementary and Abbot Elementary Schools.
Interim deputy superintendent for instruction Lee Ann Dickinson-Kelley said the plan was developed with great consideration and has been discussed with faculty members at all four schools.
"It will be imperfect," she said. "But, we will work really hard given the circumstances we find ourselves in."
Allen said the alternative to consolidating the principal positions at the four elementary schools was closing a school.
If the district were to close a school, officials would have to redraw attendance lines throughout the district because no school building could simply absorb the student population of another school, Allen said.
Some of the more dramatic cuts in the proposed reductions are the elimination of transportation for high school students and the elimination of after-school shuttles at middle schools, which would save about $1.482 million, Allen said.
Allen said about 4,700 students at the high school level are eligible for transportation, but only about one-third of them actually use transportation services. He said there are other options for high school students to get to school, such as the
Ann Arbor Transportation Authority
buses, carpooling and driving themselves.
"We have been in discussions with the AATA, in terms of looking at … opportunities for AATA to make adjustments to some of their route times to parallel the bell times at our high schools," Allen said, adding that the biggest concern for district officials are students who live in outlying areas not accessed by AATA routes.
According to Michigan law, school districts are not required to transport regular education children if the board of education decides against providing the service. However, the school district is obligated to provide for the transportation of a special education student if a committee has determined the transportation is necessary.
Besides the cut in transportation, other proposed cuts to district operations, for a total savings of $2.142 million, would include:
Elimination of one support position.
A renegotiated natural gas contract.
Elimination of two positions in the information technology department.
A reduction in maintenance costs by $300,000
Elimination of one support position in the human resources budget as well as a cut to legal fees in the department.
The district will save $1.1 million through a step freeze in wages negotiated with the Ann Arbor Education Association and will get health care savings of about $1 million. The district will also save money in supplemental pay reductions totaling $500,000.
Discretionary departmental budgets will be reduced about 7 percent to save $500,000. Reducing the number of noon hour supervisors in elementary schools will save $200,000. Transfers to building budgets will be reduced by $100,000, and transfers to athletic departments will be reduced by $475,000.
"We have to scrutinize every purchase that we make," Allen said.
Trustee Irene Patalan said she could tell how hard the proposed reductions were on district administrators by the looks on their faces as Allen presented the budget.
She thanked Allen and the other administrators and expressed her confidence in them to guide the district through the tough changes.
"We have gone through cutting every single year you've been here and I've been on the board, and I felt from the words and pauses that I could tell this one was really tough," she said to Allen.
Trustee Glenn Nelson said per capita income in Michigan had risen 25 percent during the past 10 years, citing state statistics. He said in that same time school districts are receiving the same foundation allowance they received 10 years ago, a fact that is causing cuts such as the ones announced Wednesday.
He compared the situation to a family in which the adults' income went up 25 percent but they refused to share the money with their children.
"In the family of Michigan, that's what we have," Nelson said. "We have the adults in charge, saying over the last 10 years we recognize we have 25 percent more income for every person but not a dime increase for the education of K-12 students."
Kyle Feldscher covers K-12 education for AnnArbor.com. He can be reached at kylefeldscher@annarbor.com or you can follow him on Twitter.