Posted on
Sat, Jul 21, 2012 : 5:58 a.m.
Roy Wilbanks: EMU 'Regents had to protect' university with Susan Martin letter
By Katrease Stafford
File photo
Eastern Michigan University Board of Regents chair Roy Wilbanks said in an email to an EMU alumnus the "regents had to protect" the university, "hence the letter" in which the board formally reprimanded President Susan Martin.
The letter to Martin -among documents posted July 10 on the EMU website - followed an April event in Washington D.C. when she got into an argument with alumnus Mike Ferens after consuming alcohol.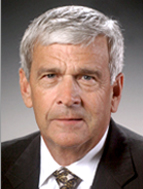 From EMU
The letter warned Martin that her job could be in jeopardy over inappropriate conduct surrounding "misuse of alcohol," citing prior incidents that the board discussed with her.
Wilbanks declined an interview request, after offering a short, prepared statement last that concluded, "We will continue to move forward. And to that end, the chair is supportive of the president."
However, in the emails obtained this week by AnnArbor.com through a Freedom of Information Act request, Wilbanks offered a little more insight. He wrote to EMU alumnus Len Capelli that if the EMU community "can stick together" the university "will get through this difficult time."
Capelli emailed Wilbanks July 12 to express displeasure in the information being leaked to the media about the incident. The posting of the information on the EMU website followed a FOIA request by the Detroit Free Press.
"The Board of Regents has prided itself on transparency, and yet who leaked the information to the press has not been discussed," Capelli wrote. "… Why was it released now, what good could this expose possibly do for the university?"
Wilbanks responded to Capelli and said he has "no idea who the source is."
Capelli implored Wilbanks to look into the matter.
"Negative press will never help the university and I think that you, you personally, as the chair, need to find out who leaked this to the press and make sure that the person responsible is censured, fired or resigns from the board, assuming it was a board member," Capelli said.
In response to emails from AnnArbor.com, Wilbanks said all regents knew the letter would be going into Martin's file; and he would not disclose information on "prior incidents" mentioned in the letter or the time frame during which a conversation about so-called prior incidents took place.
Reaction to the letter of reprimand and Martin's response - which was followed by her announcement that she'd follow regents' recommendation to seek counseling - generated a range of emotion and opinion on the EMU campus since July 10.
Alumnus and former president of the EMU Alumni Association Board of Directors Eric Brown was part of the 2008 search committee that subsequently chose Martin to be president.
Brown said he was not notified of the president's 2005 drunken driving arrest at Grand Valley State University.
"One of the things she stated in the initial release of emails is she spoke about transparency, but if that's the case, she would have disclosed all of that during the interview session," Brown said, referring to the 2005 arrest.
Brown said if he had known about Martin's arrest, he would not have supported her selection.
He's also concerned that the two presidents before Martin left their positions following controversy. Martin replaced John Fallon, who was fired in 2007 for assisting in the cover-up of student Laura Dickinson's murder on the Ypsilanti campus.
"It's embarrassing that we have another situation bringing a black mark to the university," he said.
Brad Brady, president of the EMU Las Vegas alumni chapter, said that while the argument and Martin's drinking "could be a concern," he was comforted by the July 10 response to the EMU community.
In an interview with AnnArbor.com, in the hours after EMU publicly released the letters, Martin admitted that she "was drinking at the time that I lost my temper," but declined to say how much alcohol she had consumed.
"I should never lose my temper," she said. "I made a mistake."
Brown said he believes Martin explained herself.
"Whatever the case may be it's already been addressed and been corrected," Brady said. "You get in a situation where you're traveling a lot, you're trying to work with people and sometimes things happen."
EMU student Bobby Woodruff said he was "taken aback" by the entire situation.
"We're all a little surprised on how the regents have acted," Woodruff said. "Whether or not she has a drinking problem, they've been chastising her like a child. I know some of the core values Eastern stands by are things like integrity and I don't think they're abiding by it and it's really sad."
Woodruff said he hopes Martin doesn't let the situation deter her from continuing to do the work she's done so far.
"I hope this draws attention to what the regents have done in the past," he said. "It seems that they're trying to strong arm her. It seems poorly timed and it would be a shame if she stepped aside, but I don't think she would do that because she cares about the university. "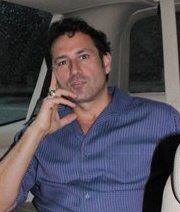 Jessica "Decky" Alexander, EMU associate professor, said she finds the situation "strange." She credits Martin for increased campus safety, infrastructure changes and renovations.
"She's done several things to create a good team here," Alexander said. "There is a lot to be said. She's about the university. Find me somebody that doesn't believe that. If you were here five years ago, it was totally different."
Ypsilanti City Council members Michael Bodary and Ricky Jefferson said the city's relationship with Martin has been a productive one.
"I am not privy to the factors the regents use to justify a reprimand so I cannot speculate on their decision," Jefferson said. "The relationship between the city of Ypsilanti and EMU is cooperative, and President Martin has encouraged the inclusiveness of all departments at EMU to make available its staff, students and resources to assist the city with achieving and maintaining sustainability."
In a statement, EMU's faculty union, the AAUP, said "it is unfortunate this series of event occurred."
"We understand why the board has taken the actions they have and we share the concerns expressed by the university community," the statement continued.
Nick Patterson, the president of the EMU student group B.L.A.C.K. said his response, along with the reaction of several other students, ranged from shock and anger to disappointment.
"A lot of people are upset that she hasn't really released a formal apology," Patterson said. "For us, there should be a more intimate apology."
Patterson's group, B.L.A.C.K., made headlines last year when it invited former Detroit Mayor Kwame Kilpatrick to speak at an event entitled, Redemption and Second Chances.
Patterson said his group will be reaching out to Martin in hopes that she would agree to speak at a similar event and address the situation to the university community.
"We said she shouldn't be on her journey by herself," he said. "We all want her to stay president. Anyone can make an error and be in high power. As student leaders, we will be reaching out to her to extend an invitation and to take this second chance and do something different."
Katrease Stafford covers the city of Ypsilanti for AnnArbor.com. Reach her at 734-623-2548 or KatreaseStafford@annarbor.com. You can also follow her on Twitter.