Posted on
Fri, Feb 8, 2013 : 11:18 a.m.
Former Borders headquarters sold in Ann Arbor
By Katrease Stafford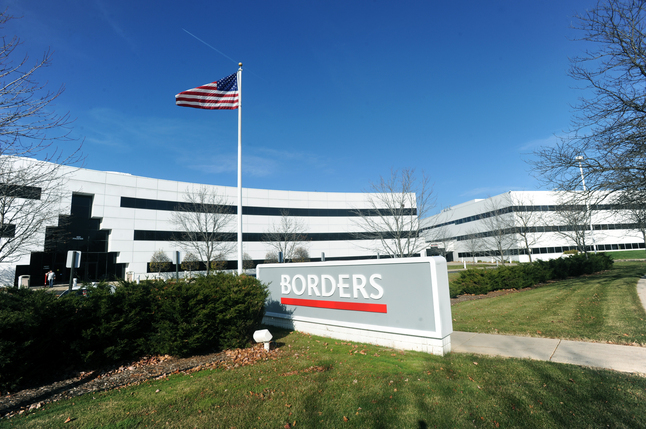 AnnArbor.com file photo
The 330,000-square-foot former headquarters of Ann Arbor-based bookstore chain Borders Group Inc. was sold this week for an undisclosed amount.
The property, at 100 Phoenix Drive, was listed in April 2012 for $6.9 million.
Jim Chaconas of Colliers International was the broker of the deal. McKinley Inc. had been manager of the property
McKinley CEO Albert Berriz said he could not provide specific information about who purchased the property or what the future use may be.
"We can't provide much more data as we are bound by (a) confidentiality agreement," Berriz wrote in an email. "However, Jim and his team did a terrific job disposing of the asset for our client."
Berriz said McKinley performed extensive repairs and maintenance throughout the building and also improved the appearance of the building.
The campus consists of two buildings, one that's approximately 87,000 square feet and one that's about 243,000 square feet. They were built in 1970 and renovated in 1998, and the property has more than 1,200 parking spaces.
Chaconas told AnnArbor.com last October that the headquarters were under contract and a sale was pending with a "significant" backup offer behind it.
Chaconas said at the time there were three individuals interested in acquiring the space, but he would not confirm the potential tenants. The Ann Arbor-based Gold Star Mortgage, had expressed some interest in leasing the building as well.
The former property owner, Farmington Hills-based Agree Realty Co., defaulted on a loan in 2011. Colliers was appointed to serve as the property and asset manager in December 2011.
When Agree still owned the property, the company had listed the headquarters property for sale in 2010 for more than $18 million but reduced the asking price to $10 million in 2011.
The building ranked number 16 on Ann Arbor's list of the largest city taxpayers in 2011.
Katrease Stafford covers Ypsilanti for AnnArbor.com.Reach her at katreasestafford@annarbor.com or 734-623-2548 and follow her on twitter.