community wall links:

Free transition conference for special ed students offered at WCC in November; Sept. 15 is last day to drop off donations for Food Gleaners drive

Posted on Fri, Sep 14, 2012 : 9:42 a.m.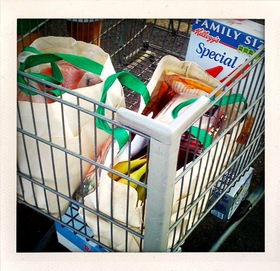 Photo by Flickr user Jessica Mullen

From a free event held at Washtenaw Community College for high school juniors and seniors who receive special education services to Weight Watchers sponsoring a food drive, here's a roundup of some of the stories posted on AnnArbor.com's Community Wall this week:

By: Laurie Humphrey: Weight Watchers Meeting Rooms Across the State Collect Food for Needy

September 15th is the last day for people to donate non-perishable food at Weight Watchers Centers throughout Michigan for Gleaner's Community Food Bank. Food donations can be dropped off in: Oak Valley Village Center, 2809 Oak Valley, Ann Arbor.

By: Meredith Schindler: Transitions Conference for 11th and 12th grade students in special education classes who are college bound is November 14 at WCC

The Preparing for Tomorrow Transitions Conference is an annual event held at Washtenaw Community College for high school juniors and seniors who receive special education services in Washtenaw County. The conference is free, and it is the only one of its kind in the area.

By: Friends of the Dexter District Library: Used Book Sale

By: Chris Kochmanski: Saline's DesignHub Creates Marketing Materials for Procerus Skin Care of Ann Arbor

By: A2CT: Love to Play? Be a mouse...

By: J Stevens: Steven Springer, guitarist dies at age 60 of cancer

By: Mike Wynn: Sep 26 SalesForce.com User Group Meeting

By: DivorceRecoveryWorkshop: Divorce Recovery Workshop

By: Belinda Dulin: The Value of Mediation in the Community to be Celebrated at September 15th Open House Event

By: Robbie Renkes: Home of New Vision Announces changes in Board of Directors and Home of New Vision Announces Grant Award

By: Jennifer Wiley: Children's ballet company celebrates 25 years

By: Laura Van Steenis: Community Invited to Rotary Peace Walk Friday September 21st at 6pm

By: Linda: PWP, PVC Team Up To Welcome Singles

By: Barbara Niess May: Washtenaw County has been selected by the U.S. Department of Justice, Office on Violence Against Women, to participate in a national Advocacy Learning Center

By: Susan Garvaglia: Safe Kids Huron Valley Offers Free Child Car Seat Inspections to Ensure Kids are Safely Buckled Up - Every Trip, Every Time

By: AACCOM: Chinese Conversation Classes for Pre-schoolers, School aged children, and Adults - Starts this Friday

By: Marcia Dykstra: FREE Bullying Presentation

By: Blue Lotus Thai Healing Studies: Try Your Hand at Thai Massage with Blue Lotus -- Free and Open to all


Arbor.com's Community Wall is a spot for local people to post local stories, news and announcements. To post a story, sign in to AnnArbor.com, then go to www.annarbor.com/community and use the Got News? Tell Us function at the top to submit your news. If you have a photo to add, e-mail it to us at community@annarbor.com, and we'll insert it into your story.