Posted on
Sun, Jul 29, 2012 : 5:57 a.m.
Mayor John Hieftje's majority on the Ann Arbor City Council is at risk in the Aug. 7 primary
By Ryan J. Stanton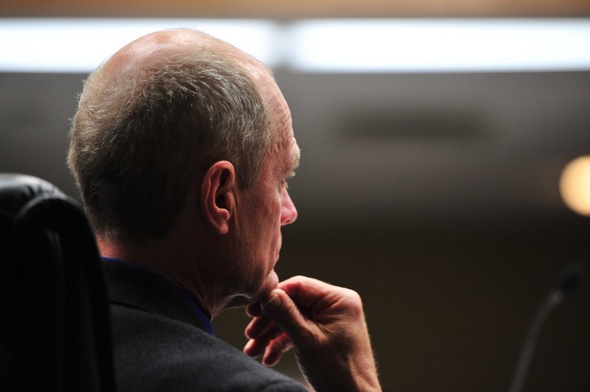 Ryan J. Stanton | AnnArbor.com
Ann Arbor
voters have a big role to play in deciding the future direction of the city on
Aug. 7
, including whether the City Council's ruling coalition, quite literally, will be derailed.
Mayor John Hieftje and his political allies hold a 7-4 majority right now, an edge that's allowed them to advance a capital-intensive agenda for the past several years.
That has included projects like a new $50 million underground parking garage off Fifth Avenue, a nearly $50 million police-courts addition to city hall, and a multimillion-dollar public art program that some members on council keep fighting to cut back.
Hieftje's majority also is strongly pushing for a countywide expansion of the Ann Arbor Transportation Authority, and perhaps most controversial of all: a new train station.
"I'm looking to the future where we're going to hand this city off to a younger generation," Hieftje said. "And if you look at the younger generation, they're not driving as much — they want to use transit more, they want to live in city centers with a lot of activity."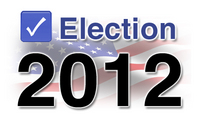 But the ruling coalition's ability to pursue such an agenda is in jeopardy with
four hotly contested council races
on the Aug. 7 primary ballot.
Each of the four races presents voters in their respective wards with a distinct choice between two competing visions for Ann Arbor.
Two of the mayor's allies — Sandi Smith and Carsten Hohnke — are stepping down, leaving two open seats up for grabs in the 1st and 5th wards.
In the 1st Ward, allies of the mayor — though not Hieftje himself — have endorsed newcomer Eric Sturgis, a tennis coach and college student. Sturgis is competing against Sumi Kailasapathy, an accountant who stands opposed to the mayor's agenda.
Kailasapathy lost a close race to Smith in 2010, pulling 45 percent of the vote. Local political pundits are expecting her to do even better against Sturgis.
In the 5th Ward, Hieftje and his allies are supporting Chuck Warpehoski, an alternative transportation advocate and director of the Interfaith Council for Peace and Justice, against Vivienne Armentrout, a former county commissioner and staunch council critic.
Armentrout, who like Kailasapathy opposes the plans to morph the AATA into a countywide transit authority and build a new train station, lost by a 53-vote margin against Hohnke in 2008, and only after Hohnke spent a whopping $20,000 on his campaign that year.
Ryan J. Stanton | AnnArbor.com
Political pundits are expecting Armentrout's name recognition to give her an advantage against Warpehoski, who strongly supports the AATA's expansion plans.
Two other allies of the mayor — incumbents Tony Derezinski and Margie Teall — are battling to keep their seats in the 2nd and 4th wards, respectively.
Derezinski is defending his seat against Sally Hart Petersen, who is asking voters to look to her marketing and business background over Derezinski's municipal government experience. Derezinski is an attorney and a former state senator who has been on council four years.
Teall, who has been on council a decade, is defending her seat against Jack Eaton, a labor attorney who argues the city has its spending priorities out of whack. Eaton challenged Teall two years ago as part of an unsuccessful slate and pulled 31 percent of the vote.
All eight candidates are running as Democrats.
Two competing visions
Allies of the mayor are hopeful Teall and Derezinski will be re-elected, but they're somewhat uneasy about what could happen in the 1st and 5th ward races.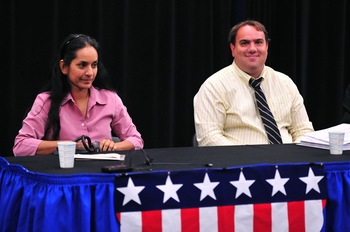 Ryan J. Stanton | AnnArbor.com
If Kailasapathy and Armentrout come out on top, that means no more majority, and perhaps the death of projects like a new train station on Fuller Road.
"I do see it as a threat to the kind of direction we've been moving in, which I think is a very healthy direction," Teall said. "We do have a council that works well. My fear is council will become more divided and it will be much more difficult to move anything forward."
Derezinski said he's concerned that plans to expand transportation options in Ann Arbor, including the AATA's countywide transit plan, could be jeopardized.
"We're at a real threshold point in terms of the present and future of Ann Arbor, and with the progressive approach we've taken in the last few years, we need majority votes to keep the momentum going," he said.
Despite some obvious differences on the issues, all eight candidates agreed on the significance of the Aug. 7 primary.
"Voters are presented with a pretty clear and distinguishable choice on spending priorities," said Eaton, suggesting the ruling majority hasn't done enough to adequately staff the police and fire departments, while pushing for projects like "an expensive train station."
"What we're seeing across the four wards is the residents are feeling like their priorities need to be heard. I tell them go vote Aug. 7 if they want to see change," Kailasapathy said.
Eaton and Kailasapathy both urged the City Council in June to turn down a $2.8 million federal grant that's going to pay for the early planning stages of a new train station.
"That is a Tea Party-like thing," Hieftje said in response, likening their position to the Republican leaders in Troy who made national news last year for turning down $8.5 million in federal grant money that would have fully funded a long-planned transit center there.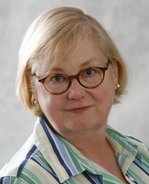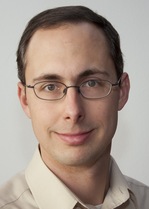 Armentrout said it's impossible to deny there are two different views of the city, and she's not in line with the mayor's vision.
"The mayor's vision has been of a larger metropolitan center of economic development that has a lot of regional reach, and he's really emphasized commuter rail," she said, questioning whether regionalism is really a good move for Ann Arbor.
"I'm concerned about what I consider really extravagant and irrational moves," she added. "I don't see that the city needs to be paying for a new rail station."
Hieftje has been touting the city's new 711-space underground parking garage's success in enticing network security firm Barracuda Networks to expand and bring hundreds of employees to downtown. Hieftje and other community leaders believe the move will help stimulate the local economy, as those employees spend their money at shops and restaurants.
Armentrout isn't as upbeat about the news.
"We're using our parking resources to try to bring major office tenants into downtown. I don't see that as a great benefit to residents and local businesses," she said. "If you look at what that does, it actually pushes out local businesses and it's not actually bringing services that residents could use. If you had a downtown full of blocks of offices, it would be a pretty sterile place."
Armentrout added, "We've had this idea that if we can just get these big tenants coming in, we can all get rich somehow. Then we saw what happened with Pfizer."
Hieftje said he sees the issue differently.
"It's actually kind of funny that someone would say we don't need more Barracudas, because we're just coming out of the recession," he said. "I do want more jobs in the city. I want to grow jobs so people's kids can stay in town, and I want to grow jobs because it's going to build up our tax base."
Sturgis said the election is about whether Ann Arbor moves forward, or whether it becomes stagnant and loses out on opportunities for growth.
"I think all four races are very important to the future of the city," he said. "We have choices between people who are progressive and want to move the city forward, and people who want to try to move the city backward and they're opposed to a lot of things."
Teall agreed with Sturgis.
"I think a lot of it has to do with how Ann Arbor moves in the future and whether we are a town that welcomes jobs for residents," she said. "I'm certainly not advocating unbridled growth. We're trying to grow things very intentionally."
Eaton, Kailasapathy and Armentrout all were actively involved in lobbying against a proposal for a downtown hotel and conference center, which council members seriously considered for a couple years before eventually voting it down.
Divisions on council
Eaton said it's not his intention that a group of outsiders will get elected to the City Council and then vote in lockstep against the mayor's agenda to stop projects.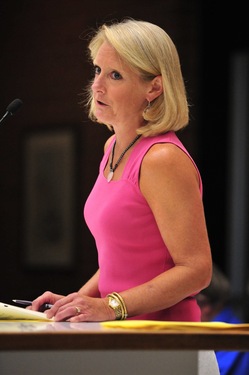 Ryan J. Stanton | AnnArbor.com
"It's simply our hope that we will get enough independent voices at the table so we won't arrive at meetings with decisions already made," he said.
Kailasapathy agreed.
"I think the residents want a fresh set of people who can go in there, think independently, vote independently, and not bloc vote," she said.
Armentrout said she doesn't want the City Council to devolve into any sort of factionalism where one group always votes one way and the other group votes the other way.
"What I what I want to see is the City Council function as a deliberative body," she said. "I'd like to see council members receive information earlier. I'd like to see real deliberative discussion."
Petersen said she may be against building a new train station and she may have her doubts about the AATA's countywide expansion plans, but she's not negative on the city.
"Sometimes we go in the wrong direction, but I'm not against the city at all," she said. "The city has done well in the last 10 years. I love the city and I want to become part of its leadership."
Eaton lamented that he and others are labeled naysayers for speaking up against what they consider bad ideas that could hurt the city.
"If I was put on council, I could pursue a positive agenda," he said. "For instance, rather than fighting the Fuller Road train station, I could support the parkland protection amendment to our city charter and dispel this kind of dispute well in advance."
Even though he has the mayor's endorsement, Warpehoski noted he and Hieftje don't see eye to eye on every issue. He said he's already informed the mayor he's going to push for improvements to public process and more independent appointments to boards.
"Whatever the makeup of council is moving forward, there are still going to be divisions, and the ability to work together and bridge those divisions will be key," he added.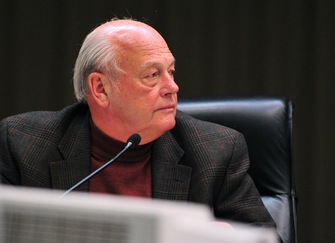 Ryan J. Stanton | AnnArbor.com
Warpehoski said he'd probably act most like Council Member
Sabra Briere
, D-1st Ward, if elected. She's often seen as a swing voter.
"I see her as an independent who does her homework," Warpehoski said. "Sometimes she works with the mayor and sometimes she votes with the challengers. In a lot of ways, that independence she's shown is a model I'd like to emulate if elected."
Derezinski is asking voters to look to the personal experiences and backgrounds of each of the candidates running for council before they head to the polls.
"The races portray some striking differences among the candidates as to their familiarity with the workings of government, and particularly that of the city of Ann Arbor," he said. "I think voters will make comparisons on that basis to see which of the candidates have the best experience and qualifications to deal with a very complex organization with a $350 million budget."
Ryan J. Stanton covers government and politics for AnnArbor.com. Reach him at ryanstanton@annarbor.com or 734-623-2529. You also can follow him on Twitter or subscribe to AnnArbor.com's email newsletters.