Posted on
Sat, Oct 22, 2011 : 5:58 a.m.
Newest member of Washtenaw County board talks about role in looming budget decisions
By Ryan J. Stanton
Felicia Brabec was appointed this week to fill a vacant seat on the Washtenaw County Board of Commissioners, representing the 7th District in Pittsfield Township.
She officially replaces Democrat Kristin Judge, who resigned from the county board to take a job with a nonprofit Internet security company.
Brabec, a 38-year-old psychologist and political newcomer, joins the board at a time when it's grappling with a multimillion-dollar budget deficit, and deep cuts to various human services programs and agencies like Head Start and the Humane Society are being considered.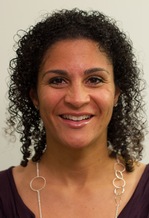 Brabec admits it gives her goosebumps to think she'll be one of 11 voices making the final decision when the county board votes next month on a two-year budget for 2012 and 2013.
"The responsibility feels very daunting," she said. "I take it very seriously and I want to know as much as I can. Right now I'm focusing on the human service cuts and really looking at all of those, and seeing if there's anything that can be done to not cut them so much.
"I'm learning as much as I can about the real impacts of what the cuts mean," she added. "I'm just trying to ask as many questions as I can to find out answers."
Brabec was one of two candidates who sought the appointment, along with Christopher Nielsen. Both are Democrats and live in Pittsfield Township.
Brabec has a master's degree in clinical social work from Boston College and a doctorate in clinical psychology from the Illinois School of Professional Psychology.
She will serve temporarily until a special election is held May 8 to permanently fill the seat through the rest of 2012. The primary for that contest is scheduled for Feb. 28. So far, just one candidate — Republican Richard Conn — has filed to run for the seat.
Brabec said she intends to compete for the chance to fill out the rest of Judge's term through 2012, and she's doing so with Judge's support.
After the February primary and May election, she'd have to compete in another August primary and November election for the chance to continue serving another two-year term.
Judge praised Brabec.
"I think she's a very intelligent, caring person who is willing to dedicate time to the job like I did," Judge said, noting Brabec only works six to eight hours a week at her private practice. "So she can really put a lot of time into the role of commissioner."
After spending so many years pursuing her education, Brabec said she feels like a student by nature, and she's approaching the role of commissioner no differently.
He latest homework assignment: studying the county budget.
"I read the budget cover-to-cover once and I've revisited many areas of it several times," she said, adding she's now going to visit as many departments and agencies as she can.
The two-year budget proposed by the county's administration addresses a $17.5 million structural deficit in the general fund. The board aims to adopt a final budget on Nov. 16.
Recent board meetings have been emotional and sometimes contentious, including Thursday's working session where commissioners discussed having another provider take over the county's Head Start program. Cuts to human services also have been a hot topic.
Among the $1.2 million in cuts to outside agencies, the proposed budget for 2012 and 2013 includes a $455,538 cut in human services funding — down from $1.46 million — for programs that address issues like homelessness, domestic violence and child abuse.
Ann Arbor Mayor John Hieftje said earlier this week he understands the county faces financial troubles, but he called the proposed cuts concerning. He said he's in talks with county officials, stressing that both the city and county need to maintain human services funding.
"We look at that as a partnership that we've had with the county," he said. "We've been holding up our end of it, and we're going to be asking them to hold up their end."
Ryan J. Stanton covers government and politics for AnnArbor.com. Reach him at ryanstanton@annarbor.com or 734-623-2529. You also can follow him on Twitter or subscribe to AnnArbor.com's e-mail newsletters.