Posted on
Fri, Jul 29, 2011 : 1:12 p.m.
Ann Arbor weighs termination of RecycleBank contract
By Ryan J. Stanton
Eleven months into its existence, a rewards program that encourages Ann Arbor residents to recycle is in a fight for its life and must prove its worth to city officials.
The Ann Arbor City Council is contemplating axing the program provided by New York-based RecycleBank, which costs the city about $150,000 a year.
"I question if it's right for Ann Arbor," said Mayor John Hieftje. "I think we gave the program a try and I don't think it's going to work to the extent it's worked in other communities."
Other City Council members are saying the same, and a proposal to
pull the plug on the program
could be introduced as early as the Aug. 4 council meeting.
RecycleBank operates rewards programs in more than 300 communities across the country, including three cities in Michigan. It was rolled out in Ann Arbor on Sept. 1, 2010, two months after the city switched to a new single-stream recycling system.
RecycleBank incentivizes recycling by rewarding residents with points that are redeemable at retail outlets and restaurants.
Since its launch, the program has encouraged more than $240,000 in spending at local businesses through rewards coupons, which have helped residents in Ann Arbor save about $80,000 on purchases, said Scott Lamb, chief operations officer for RecycleBank.
"We believe for the $150,000 it costs to run our program that we've provided more than that on an annual basis in terms of value to the city and value to the constituents," Lamb said.
Weighing the issue
Since the launch of the RecycleBank program, recycling tonnages collected in Ann Arbor have ticked up, but some council members, including Sabra Briere, D-1st Ward, question how much RecycleBank had to do with producing those results.
Briere said none of the data she's seen so far proves for a fact that RecycleBank — and not merely the switch to single-stream recycling — is changing recycling behavior. She posted a survey online on Thursday to find out what residents think of the program.
The RecycleBank rewards program is available right now only to single-family homes and duplexes in Ann Arbor. Lamb said the city asked RecycleBank to delay deployment to multi-family units — such as apartment buildings — for a year or two due to budget constraints.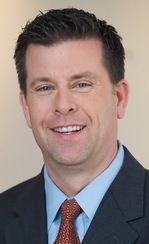 That's given RecycleBank a chance to compare how much single-family recycling has gone up versus multi-family and commercial recycling, where the program isn't available.
Earlier this week, the company released the results of an analysis that looked at September 2010 through January 2011, compared with a year earlier. It showed stronger growth in single-family recycling (36 percent) compared with multi-family and commercial (11 percent).
"We do know there's a correlation between signing up for our program and recycling more often, and that will translate to higher tonnages," Lamb said.
Lamb said the average single-family household in Ann Arbor was recycling about 500 pounds of material per year before RecycleBank launched. Now that figure has gone up to about 680 pounds per household per year, he said.
In addition, RecycleBank has identified Ann Arbor households that have signed up for the rewards program set their recycling carts out for collection about 73 percent of the time, while households not signed up set their carts out a little over half the time.
Briere said she's still not convinced.
"People who are dedicated recyclers sign up for RecycleBank but are already dedicated recyclers," she said. "So the fact that they put their carts out every week doesn't mean they're putting their carts out every week because of RecycleBank."
While the growth in single-family tonnages can't be fully attributed to the rewards program, it likely had a strong influence, said Tom McMurtrie, the city's solid waste coordinator.
McMurtrie said there appears to be a correlation between RecycleBank registration rates and tonnages collected, which suggests the program is working.
He's asking the council to hold off next week on canceling the RecycleBank contract until city staff has more time to evaluate what impact the program is having on recycling behavior and tonnages collected. McMurtrie said he also wants to conduct a city-wide survey asking residents what they think about the program and report back to council in December.
"We really haven't done any surveying yet," McMurtrie said. "The initial signs are encouraging, but I think we'd like to find out from the public if RecycleBank is having an impact on their recycling behavior and if they're recycling more because of RecycleBank."
Balancing the books
The RecycleBank program wasn't on the chopping block until council members were presented with information earlier this month that showed the city's new single-stream recycling system wasn't working out quite as planned. While recycling had increased 20 percent since last July, the total tonnages collected were still 40 percent below expectations.
As a result, the council has been asked to approve a $107,000 increase in annual payments to Recycle Ann Arbor, the nonprofit group responsible for curbside collection of recycling carts.
The over-projections and subsequent shortfalls have left a $337,527 hole in Recycle Ann Arbor's budget. And some council members see canceling the contract with RecycleBank as a way of balancing the city's books while helping Recycle Ann Arbor.
Though it was a company called Resource Recycling Systems that originally presented the business case for single-stream recycling to the City Council in October 2009, city officials say RecycleBank provided some of the data used to make the overly optimistic projections. But RecycleBank says it wasn't involved in making any of the overall tonnage projections.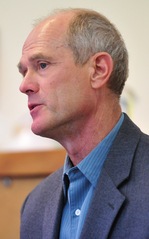 Hieftje, former chairman of Recycle Ann Arbor, said he's leaning toward canceling the contract with RecycleBank and increasing payments to Recycle Ann Arbor.
Hieftje said the fact that nearly half the city's residents are renters and many of them are transient — such as University of Michigan students — makes Ann Arbor a less than ideal candidate for a program that rewards households for how much they recycle.
"We need to find another method to increase recycling rates in those multi-family units, particularly with education," he said. "And I question whether RecycleBank is the way."
But there are costs involved with canceling the contract.
Before launching the rewards program in Ann Arbor, RecycleBank assumed the $150,000-plus upfront cost of affixing radio-frequency identification tags to recycling carts and installing technology on recycling trucks to read those tags and track recycling behavior.
The city and RecycleBank are now one year into a 10-year contract. If the city breaks the contract now, it would be required to pay a $120,000 penalty fee to RecycleBank to help recoup some of those costs. There is no penalty for canceling after the third year.
Continuing outreach
Figures provided by the city show just short of 10,000 households — out of nearly 24,000 — had signed up for the RecycleBank rewards program by May, about a 42 percent subscription rate. RecycleBank's goal has been to get 50 percent signed up by Sept. 1.
Lamb said the highest participation rate RecycleBank has been able to achieve in other cities is about 70 percent. Given the high number of renters in Ann Arbor, and the student population, he agreed it might be harder to achieve that high of a participation rate here.
But he said RecycleBank continues its work to educate residents and get them signed up. So far this summer, RecycleBank has added nearly 1,000 new members to the program.
Lamb said RecycleBank has partnered closely with the city on outreach efforts that have ranged from door-to-door member sign-ups to tabling events at festivals and other places.
RecycleBank also has recruited 39 rewards partners for the Ann Arbor program. To date, Lamb said, more than 13,000 rewards have been redeemed — and about half of those have been at local establishments, as opposed to national retail partners.
The top local rewards partners include Zingerman's Deli, Plum Market, Elephant Ears, Arbor Farms Market, the People's Food Co-Op and Downtown Home & Garden. Other partners that have benefited from recycling rewards include Arbor Brewing Co., WeCare Organics, Buhr Park Pool, Green Pawz Pet Supplies and Whole Foods Market.
In response to a request by AnnArbor.com, RecycleBank provided five examples of actual rewards coupons residents have earned for recycling:
15% off any purchase at Plum Market
$5 off $25 or more at People's Food Co-op
$25 off $50 or more plus a reusable tote bag at Elephant Ears
$2 off $15 or more on any purchase at Arbor Farms Market
$10 off $50 or more at Downtown Home & Garden
Briere said the $120,000 penalty fee the city would incur if it broke its contract with RecycleBank now is still less than what the city would pay if it waited two more years until there was no penalty. She said she's not swayed by RecycleBank's claims about economic impact.
"The whole purpose of doing this is that it's an incentive program. It's not an economic investment program," she said. "This is not about getting people to spend money by spending those coupons. It's supposed to be an incentive program that increases recycling."
Ryan J. Stanton covers government and politics for AnnArbor.com. Reach him at ryanstanton@annarbor.com or 734-623-2529. You also can follow him on Twitter or subscribe to AnnArbor.com's e-mail newsletters.