Posted on
Wed, Nov 28, 2012 : 9:20 a.m.
Saline rates superintendent as 'effective,' directs administration to study compensation of peer districts
By Danielle Arndt
Saline school board members on Tuesday praised the strides Superintendent Scot Graden has made in the district.
On a scale of "ineffective" to "highly effective" the Saline Area Schools trustees gave Graden an "effective" rating for meeting board expectations and for his leadership in the district.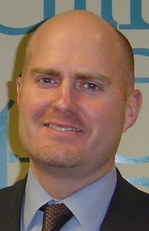 Board members also directed the Saline's human resources department to research the superintendent compensation packages of other comparable school districts and to prepare a market analysis for the board.
The board intends to use the report to determine the next steps regarding Graden's contract with the district.
In 2011, the board extended Graden's contract through June 30, 2016, and set a base salary of $125,000 through June 30, 2012.
The contract stipulated he could receive a raise to his annual base salary beginning July 1, 2012, through June 30, 2016, at the discretion of the school board.
Board President Lisa Slawson said in a news release that Graden has done an "excellent job of moving Saline Area Schools forward during a very challenging time. As a board and a community, we are excited about the future under his leadership."
The board as a whole issued the following statement after Tuesday's regular school board meeting, at which it conducted its annual closed-session evaluation of Graden:
The Saline Area School District has taken great strides forward in the past year under Scot Graden's leadership - including improved student achievement, hiring a new high school principal, settling collective bargaining agreements with four bargaining units, and improving the financial condition of district. The strong performance of the district is a testament to Mr. Graden's dedication to higher achievement for all students at every level and his willingness to address difficult financial issues. He has been active in working with staff and community to continue the tradition of excellence at Saline Area Schools.
Danielle Arndt covers K-12 education for AnnArbor.com. Follow her on Twitter @DanielleArndt or email her at daniellearndt@annarbor.com.