Posted on
Wed, Aug 1, 2012 : 5:57 a.m.
2nd Ward candidates Petersen and Derezinski debate the issues one last time before Tuesday's primary
By Ryan J. Stanton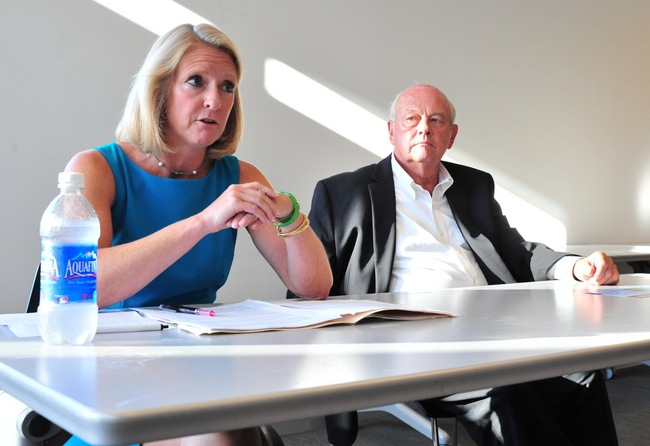 Ryan J. Stanton | AnnArbor.com
When asked to give their thoughts on Mayor
John Hieftje
, the two 2nd Ward candidates running for the Ann Arbor City Council had different responses Tuesday night.
Democratic incumbent Tony Derezinski, one of Hieftje's closest allies, said one just has to look at the results. He pointed out Ann Arbor is consistently ranked among the best places in the nation to live.
"These are the awards that we have gotten in the last 10 years," he said, rattling off a list. "Do you think that's accidental? No. I think the City Council and the city government has had a hand in that."
Sally Hart Petersen, who is hoping to unseat Derezinski in next Tuesday's primary, agreed Hieftje has done a fine job as mayor in the last 12 years and deserves kudos.
But she said she's concerned the mayor seems to be chasing projects that don't make sense, like a new train station on Fuller Road.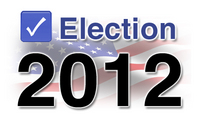 "I just don't know where the money is going to come, and so if he's leading City Council to pursue that, that is a question I have of leadership," she said.
Petersen and Derezinski appeared side by side at Traverwood Public Library for a forum sponsored by the Orchard Hills Maplewood Homeowners Association.
About 50 residents attended.
The two candidates shared their opinions on a wide range of issues, including budget priorities, a city charter amendment aimed at protecting parkland, and plans to expand public transit services countywide.
Petersen said during a previous debate she liked the idea of developing a city park atop the new Library Lane underground parking garage downtown. She clarified her position Tuesday, saying there's been a lot of discussion recently, and she's now in favor of a mix of open space and moderate development.
"I've come to the conclusion that, whatever goes there, we really need to be creative about it, and I'm open to ideas and to really think about what is the best use for that spot," she said, mentioning one idea she has heard is an indoor/outdoor performing arts space. "Another idea, which I actually like a little bit better, is perhaps we should collaborate with the University of Michigan and build a cultural center."
Derezinski has subtly questioned his opponent's allegiance to the Democratic Party at different times during the campaign. He did again in a recent interview, saying he's been involved in local party functions since he moved to Ann Arbor in 1985 and has never seen Petersen at any of them until now.
"I think it's a bit disingenuous when you all of a sudden become a Democrat and run on what I think could accurately be phrased as a flag of convenience," he said. "I worked very hard on the Obama campaign three and a half years ago, but I never recall my opponent being involved in any of that."
Petersen maintains she's a longtime Democrat. She told AnnArbor.com she worked on the Michael Dukakis campaign for president back in 1988 and supported Bill Clinton, too.
"Anybody who knows me knows I'm a Democrat," she said. "But how is that even relevant in this election? I want to represent everybody — Democrats, Republicans, Independents, Libertarians, whoever. I would want to be in touch and communicating with them consistently."
State campaign finance records show Petersen donated $100 to former Senate Majority Leader Mike Bishop's Knights of the Round Table Leadership PAC in 2004. Petersen's critics point out that's a Republican PAC known for funneling its funds to conservative candidates and causes.
Petersen said she couldn't recall making that donation, but she didn't deny it. She said it was a long time ago and there must have been a good reason for it at the time.
"While I have not been active in the Ann Arbor Democratic Party, I have been a very active Democrat in Ann Arbor," she said, pointing to her involvement as a volunteer with groups like the Tappan Middle School PTSO, the Neutral Zone, Ann Arbor Art Center and Junior League of Ann Arbor.
Watch below to find out what else the candidates had to say Tuesday night:
Ryan J. Stanton covers government and politics for AnnArbor.com. Reach him at ryanstanton@annarbor.com or 734-623-2529. You also can follow him on Twitter or subscribe to AnnArbor.com's email newsletters.