Posted on
Sun, May 6, 2012 : 5:57 a.m.
Some Washtenaw County teachers waiting on school employee pension reform to submit retirement notices
By Danielle Arndt
AnnArbor.com
Several
Washtenaw County
schools are receiving fewer retirement notices than usual this spring as some teachers wait for legislators to act on reforming the school employee pension fund.
Eighty-two teachers, administrators and support staff in Washtenaw County have submitted retirement notices so far this year. Officials said overall, the number of notices are down, with the exception of Ann Arbor, Willow Run and Ypsilanti. Ann Arbor has stayed about the same, while 16 for Ypsilanti and 10 for Willow Run are slightly higher than normal for this time of year.
Senate Bill 1040, which would revise the school pension program, currently is tied up in the Senate Appropriations Committee.
Rep. Rick Olson, R-Saline, said the Michigan Public School Employees Retirement System (MPSERS) is a $45-billion "unfunded liability" that is "just crying out for a cure."
He said there are three ways to repair the system — by cutting benefits, increasing employee contribution rates or "finding a money tree somewhere."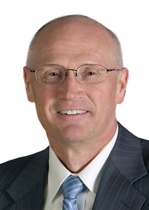 Olson, who was a member of the initial four-person joint
House
and
Senate
task force, said the group will meet with Senate Appropriations later this week to help provide clarity and expedite the process.
Dori Gross, a human resources coordinator for Dexter Community Schools, said she has not had any Dexter employees submit retirement notices yet for the 2012-13 school year.
"One person with transportation retired in January and we've had people thinking about it a lot and talking about it, especially with the changes that might be taking place in Lansing," she said. "I'm predicting a lot of our notices will come in right before June 30 when the state decides."
As it stands, Senate Bill 1040 would increase the percentage employees contribute to their pensions.
Olson said there are about five plans within the existing system with contribution rates of 2.3 percent to 6.4 percent. The bill would require all within MPSERS to pay a minimum of 5 percent to 8 percent in to their retirements.
"An unintended consequence (of the legislation) could be teachers saying, 'I have to retire quickly,'" Olson said.
John McGehee, executive director of human resources for Lincoln Consolidated Schools, had four teachers indicate they will retire at the end of the school year. He said the district's preliminary research shows there are about 17 employees eligible, so he expects there will be at least a few more retirements after the state decides where it stands on MPSERS.
Milan Area Schools had two teachers submit retirements at each grade level, elementary, middle and high school. The district is evaluating whether it will fill the positions.
Saline Superintendent Scot Graden said his district is weighing the same possibility, adding the MPSERS legislation also will play a role in whether Saline must lay teachers off next year, he said at a recent Board of Education meeting.
Saline is facing a structural deficit for 2012-13. So far, the district has received three teacher retirements and one resignation from a teacher whose husband has been relocated for work.
This year, for every $1 schools pay out in salary, districts are paying in another 24.46 cents to MPSERS. If no reform is passed, between MPSERS and social security contributions, next year school districts could pay nearly 40 cents toward teacher pensions for every $1 in payroll.
One custodian is retiring from Whitmore Lake Public Schools. The position will not be filled because of budget constraints, said Superintendent Kim Hart.
"It's possible some teachers might be retiring and haven't let us know," Hart said. "But most of those who were eligible retired with the state retirement incentive a few years ago. We have a fairly 'young' staff."
The Board of Education has looked at reducing staff for next year and that may include teachers, Hart said, but the board has not settled on a number or a date yet for making that determination.
Ann Arbor Public Schools, which is the only county school district that offers an incentive for early notification, expects 34 employees will leave or retire at the end of the year. Twenty-three are retiring teachers and two are retiring administrators, Assistant Superintendent for Secondary Education Joyce Hunter and Director of Community Education and Recreation Sara Aeschbach. The rest are leaving the district.
AAPS is weighing staffing cuts for the 2012-13 school year as well. It could cut as few at 32 and as many as 64 teachers, according to plans announced last week for reducing the district's $17.8 million budget shortfall. If the target ends up being 32, the district could cut staff through attrition and avoid layoffs.
Eliminating the district's early notification incentives for retirements is on the table to help reduce the budget deficit. It is projected to save AAPS $40,000.
Two teachers in the special education department and one administrator at the Washtenaw Intermediate School District will retire in June. Superintendent Scott Menzel anticipates the positions will be filled unless there is a decline in the number of students who require special education services.
School officials said the high number of retirements at Willow Run and Ypsilanti likely is due to the districts' dire financial situations as well as recent consolidation discussions.
Staff reporter Danielle Arndt covers K-12 education for AnnArbor.com. Follow her on Twitter @DanielleArndt or email her at daniellearndt@annarbor.com.