Posted on
Wed, Feb 6, 2013 : 5:58 a.m.
Washtenaw County may expedite union negotiations to defer effects of right-to-work
By Amy Biolchini
To preserve union rights in the face of right-to-work legislation passed by the lame duck Michigan legislature in December, Washtenaw County may choose to expedite the negotiation of most of its union contracts.
Amy Biolchini | AnnArbor.com file photo
The
Washtenaw County Board of Commissioners
will be considering a resolution
Wednesday night
drafted by first-term Commissioner
Andy LaBarre
, D-Ann Arbor, that both condemns right-to-work and instructs county administration to start talks with the unions ahead of schedule.
Right-to-work laws remove the security clause in union contracts that require employees to pay union dues as a condition of employment.
"To protect that (security) clause, it would have to be extended prior to the law kicking in," said Administrator Verna McDaniel.
Employees can receive union benefits without paying to be a member of the organization -- which is a point of contention amongst those opposed to right-to-work, including LaBarre.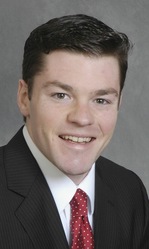 "Even though the state has made this choice, we as a local community don't support that policy," LaBarre said.
LaBarre's resolution calls right-to-work legislation "designed to weaken labor unions and their ability to serve their members," and details the positive impacts that annual union trade organization training events have on the Ann Arbor area: Namely, about $12 million that's pumped into the county's economy each year.
The resolution calls for the notification of labor organizations that the county does not support right-to-work, and for communications of the same effect to be sent to state legislators and the Ann Arbor Convention and Visitors Bureau.
The resolution also calls for Administrator McDaniel and Human Resources and Labor Relations Director Diane Heidt to negotiate agreements with about 13 unions whose contracts expire at the end of this year before the right-to-work laws take effect March 27.
The task would be challenging on the short schedule, McDaniel said, noting her office is already doing background work in preparation.
"We'll have to drop everything (to get it done)," McDaniel said.
McDaniel said major union representatives have asked the county administrators to renegotiate their contracts, though LaBarre said he came up with the language of the resolution on his own.
At a January working session of the board on local impacts of right-to-work, Commissioner Dan Smith, R-Northfield Township said he did not think county government should be passing resolutions on state policy -- a stance he has consistently maintained on past issues.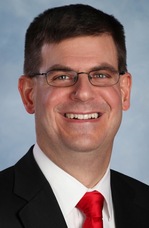 "Andy's cast a wide net with this resolution and went to areas I'm not in favor of regardless of the topic," Smith said. "We shouldn't interfere in things that aren't our purview."
Smith said the part of the resolution directing county staff to enter into contract negotiations with unions is a policy issue, which he said is a topic that the board of commissioners is within its means to address.
"I think we could discuss county policy without that rhetoric," Smith said.
If the unions have come forward to county administration asking for expedited contract negotiations, Smith said it may not be necessary for the board of commissioners to direct staff to do so.
Democrats have a 7-2 majority on the Board of Commissioners.
A lawsuit is under way in Michigan aimed to halt right-to-work brought by multiple parties including the American Civil Liberties Union of Michigan, State Sen. Rebekah Warren, D-Ann Arbor, and the Michigan Education Association.
During the January working session of the board, LaBarre and other commissioners expressed concern that lucrative union training events sited in Ann Arbor each year would relocate because of the passage of right-to-work. The unions have stated they'll stay in town this year, but the Michigan labor climate will be a point of discussion for future event plans.
LaBarre said the resolution is in the county's best interest economically and organizationally to remain a labor-friendly place.
"This resolution is my best effort to send that message in relation to the conventions and economic activity, and to put more than just words here," LaBarre said.
Amy Biolchini covers Washtenaw County, health and environmental issues for AnnArbor.com. Reach her at (734) 623-2552, amybiolchini@annarbor.com or on Twitter.