Posted on
Tue, Feb 12, 2013 : 9:55 a.m.
Dexter Historical Society to reenact the funeral of Dexter's founder; Ypsilanti Little League celebrates 60th anniversary
By AnnArbor.com Staff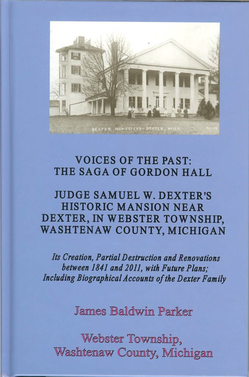 From the Dexter Historical Society reenacting the funeral of Dexter's founder to the Ypsilanti Little League celebrating its 60th anniversary, here's a roundup of some of the stories posted on AnnArbor.com's Community Wall over the past few days:
By: Dexter Historical Society: A Historical Funeral Reenactment of Judge Samuel Dexter Death, the 150th Anniversary
The Dexter Area Historical Society and Museum is planning a unique program as we recreate the funeral of our Village Founder, Samuel William Dexter.
By: Walt Wyderko: Ypsilanti American Little League to Celebrate 60th Anniversary

Ypsilanti American Little League Baseball is celebrating its 60th Anniversary in 2013. Opening Day is April 20th.
By: Vicki Coury: Lincoln Schools Host Parent Information Night
By: Amit Kshirsagar: Folk Legend Judy Collins thrilled the audience at the Ark on Saturday, February 9th, 2013, like only she could.
By: YAG Communications Liaison: Registration for YAG's Summer Theatre Academy 2013 Continues
By: Mariella Mecozzi: 2013 Wolverine Health Explorers Summer Camp: Registration Now Open!
By: Rebecca Parten: Grief 101: Moving Through Grief in Ann Arbor on March 19
Transition from Grief and Loss in Ypsilanti on March 20
Five Wishes Advance Directives in Ann Arbor on March 21
Palliative Care: Improving Your Quality of Life in Ann Arbor on March 25
AnnArbor.com's Community Wall is a spot for local people to post local stories, news and announcements. To post a story, sign in to AnnArbor.com, then go to www.annarbor.com/community and use the Got News? Tell Us function at the top to submit your news. If you have a photo to add, e-mail it to us at community@annarbor.com, and we'll insert it into your story.