EMU faculty union approves contract; lecturers begin negotiations
Posted on Fri, Sep 7, 2012 : 1:33 p.m.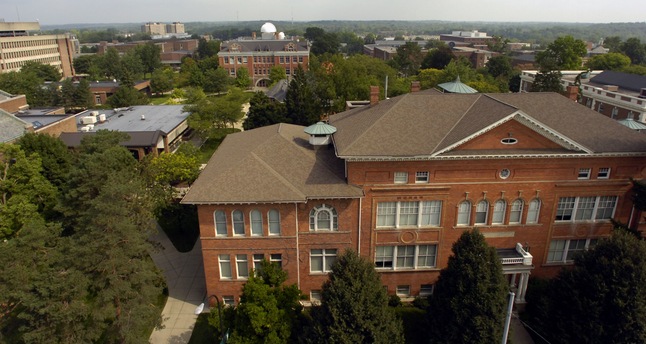 As Eastern Michigan University's faculty union wraps up another contract agreement, the school's union for non-tenured lecturers is beginning a new round of negotiations.

EMU's chapter of the American Association of University Professors voted overwhelmingly —288 to 7 — to approve a tentative three-year agreement that includes an annual 2 percent raise and relaxing of office hours requirements.

The agreement, reached last month, also increases pay for overload classes, awards professors stipends after completing grant work and increases the average salary adjustment for a promotion between ranks (such as from associate professor to full professor) by $1,250.

AAUP represents roughly 700 EMU faculty members.

The EMU Board of Regents will decide whether approve the contract at its Sept. 16 agreement.

Susan Moeller, head of the faculty union, said the agreement marks "a renewal of positive faculty-administrative cooperation."

Meanwhile, the EMU Federation of Teachers, the school's lecturers union, will begin negotiations next week. The school's part-time and full-time lecturer bargaining units agreed to merge this summer, and members are hoping to negotiate a new joint contract that will override the agreement established for part-time lecturers last fall.

That contract was the first-ever labor agreement between EMU and adjunct teachers. During the winter 2012 semester, there were 475 adjunct teachers and 106 full-time lecturers.

"We have many more things in common than not and it will just make everything run more efficiently," EMUFT leader Sonya Alvarado said of a merge of the two lecturers units.

EMU offers healthcare to full-time lecturers and, according to Alvarado, those offerings have not yet been reduced as they have been for the faculty, clerical and police unions. Alvarado said lecturers are hoping to negotiate an overhaul of the teacher evaluation process, an objective they reached when negotiating the existing part-time lecturers contract last year.

The current contract for full-time lecturers runs out on Dec. 31, 2012.

Also this summer EMU wrapped up negotiations with its police officers union and clerical union.