Posted on
Fri, Mar 15, 2013 : 5:58 a.m.
Ypsilanti Housing Commission executive director to receive $85K salary
By Katrease Stafford
The Ypsilanti Housing Commission's new executive director will receive an $85,000 salary, as he moves the commission toward financial solvency.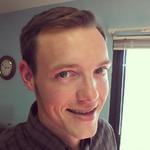 From Linkedin
Zachary Fosler has a one-year contract, with an April 1 start date. According to the contract, his term can be extended for additional one-year periods by a majority of the comission's board at the conclusion of the director's annual performance evaluation.
Fosler will be tasked with serving as the commission's chief administrator and will be responsible for all of its affairs and business. Fosler will largely deal with ensuring the commission is in compliance with all city, state and federal housing rules and regulations.
Fosler is currently the executive director for the Gallia Metropolitan Housing Authority in Bidwell, Ohio.
Fosler's salary is $20,686 less than what former director Walter Norris received. Norris received a $105,686.88 annual salary and in a September 2011 sustainability report, HUD labeled Norris's salary as "excessive."
YHC Board President Deborah Strong previously told AnnArbor.com that the commission had less money to work with and Fosler's salary would be a discussed item.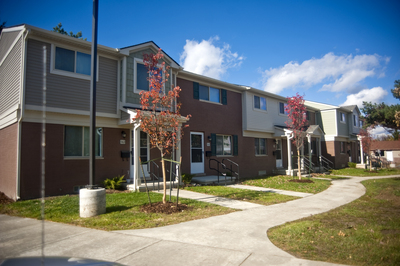 Joseph Tobianski | AnnArbor.com
Fosler's contract states that changes in compensation may be made from time to time, only by resolution of the board.
Folsler's contract benefits:
Health, dental and optical insurance
"Five years of service credit" for vacation, sick and paid time off
96 hours per year of sick time and 40 hours of personal time
The commission will provide one-time moving expenses of up to $2,600
Fosler will be an at-will employee and may be terminated at any time, with our without notice. Similar to the previous director's contract, Fosler is entitled to up to 90 days of payroll continuation after notice of termination.
Ypsilanti City Council Member Ricky Jefferson said he briefly met Fosler during the interview process and believes he has a proven track record, with a background in finance.
Jefferson said he agrees with the selection of Fosler and will support him as he moves the commission forward.
"The central goal is a full recovery of the Ypsilanti Housing Commission to the higher standards of a well-run public housing authority, with the capacity to serve the essential needs of it residents," Jefferson said.
Several financial and mismanagement issues were found within the commission by the U.S. Department of Housing and Urban Development. The issues led to the replacement of board members, and the transfer of the commission's entire Section 8 program to the Michigan State Housing Development Authority.
Katrease Stafford covers Ypsilanti for AnnArbor.com.Reach her at katreasestafford@annarbor.com or 734-623-2548 and follow her on twitter.