Posted on
Sun, Jan 22, 2012 : 5:59 a.m.
5th anniversary of Pfizer gut punch: Ann Arbor leaders recall 'rallying cry'
By Nathan Bomey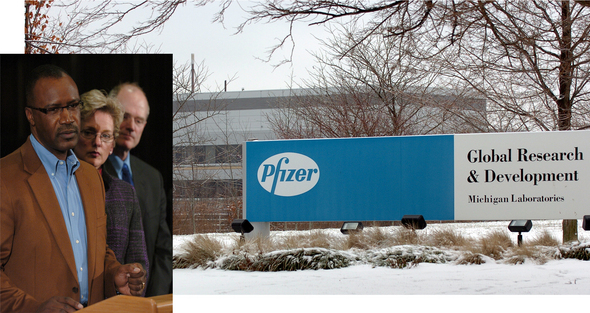 File photos | AnnArbor.com
On
Jan. 22, 2007
— five years ago today — the 867th word in a 3,085-word press release permanently changed Ann Arbor's economy.
Global pharmaceutical firm Pfizer Inc. delivered shocking news.
"In Research and Development, the company is planning to close three research sites in the United States -- Ann Arbor, MI, Esperion (also in Ann Arbor) and Kalamazoo, MI (where the company will continue to maintain a large manufacturing and Animal Health presence)," the press release said.
The move displaced more than 2,100 workers, shocking the governor, local economic development officials, the life sciences community and the University of Michigan.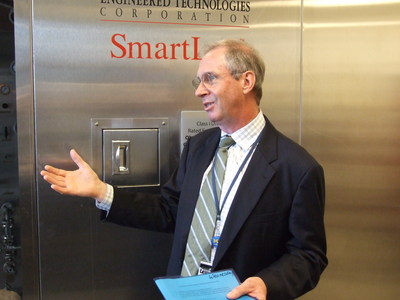 Nathan Bomey | AnnArbor.com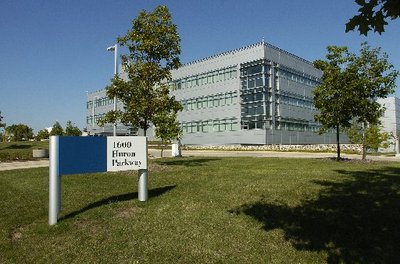 Lon Horwedel | AnnArbor.com
It didn't shock David Canter. Canter, the leader of the research campus, had been told three weeks earlier. He fought the decision — but then-Pfizer CEO Jeffrey Kindler was committed to a 10 percent reduction of the company's global workforce in the aftermath of a key drug development failure.
Canter — who would later earn praise for handling the news with a remarkable dose of poise and compassion — recalls the day the news became public.
5th anniversary of Pfizer's announcement

"I remember the period and the sense of stress and frustration," he said. "I can still remember those emotions."
But those emotions have faded.
"I'm not angry anymore," Canter said. "I've absolutely moved on. I've moved forward."
And the community has moved on, too. In 2009, the University of Michigan acquired the Pfizer campus for $108 million with plans to populate the site with 2,000 to 3,000 employees within 10 years.
"I like to believe that the whole experience has taught us as a community to be resilient and to be confident about our ability to weather these storms," Canter said.
The day the bubble popped
When Pfizer delivered the news, Ann Arbor was overwhelmed with shock — in no small part because the community was still relatively insulated from Michigan's economic troubles. After all, Washtenaw County's unemployment rate averaged only 4.8 percent in 2007.
When leaders — including then-Gov. Jennifer Granholm, U-M President Mary Sue Coleman and then-Ann Arbor SPARK CEO Michael Finney — gathered for a press conference to discuss their response to the news, much of the discussion centered on the recognition that Ann Arbor's not a bubble after all.
Indeed, Pfizer's decision to close the facility was a product of a number of global issues — especially the company's inability to generate new drugs, which drove the restructuring.
Understanding those issues, local officials were expecting cuts.
"What shocked most of us was the fact that it was a complete shutdown," said Stephen Rapundalo, executive director of Ann Arbor-based life sciences association MichBio. "It was illogical. This was by far their most productive R&D site."
Rapundalo said he's spoken with Pfizer leaders who have since acknowledged that shutting down the Ann Arbor campus "was a miscalculation."
It was a gut-wrenching blow, reflecting the largest single loss of jobs for Washtenaw County in many years.
"At first I couldn't believe it," Coleman said in an interview. "I just thought, 'How can this possible be?' It was devastating news."
An opportunity arises
But the closure offered an opportunity, too.
"It was quite the rallying cry for the community," said Finney, now CEO of the Michigan Economic Development Corp. "Losing 2,000 very high-quality jobs at a company like Pfizer is probably never a good thing, but there were some interesting lessons learned as part of that process."
Without exception, local leaders said Finney and SPARK played an integral role in organizing a coordinated response to Pfizer's announcement. SPARK coalesced dozens of community leaders to devise strategies to minimize the impact of the decision on the local philanthropic community, biotech industry, property tax base and economy.
Perhaps the most important initiative was SPARK's focus on communicating with displaced Pfizer workers in an attempt to convince them to stay in the Ann Arbor area, launch companies or join existing local businesses.
From the beginning, it was a race against time. Pfizer moved quickly to offer jobs at other research facilities to hundreds of its Ann Arbor scientists. And other global pharmaceutical companies rushed in to pick up talent, too.
In the end, Pfizer convinced about one-third of the Ann Arbor workers to take jobs elsewhere — including its large research campus in Connecticut. Many of those transferees have since been laid off in successive rounds of Pfizer restructuring.
SPARK has estimated that another one-third of the Pfizer employees took jobs with other major pharma companies, while about one-third chose to stay in the Ann Arbor region.
Of those, former employees launched about two dozen startup companies, including consulting firms and biotech startups, according to SPARK and the Michigan Venture Capital Association.
Among those startups is the second edition of Esperion Therapeutics, led by Lipitor co-discoverer and former Pfizer employee Roger Newton.
Pfizer's decision to close its Esperion unit at the same time it shuttered the rest of its local operation shocked local officials. Just three years earlier, Pfizer had doled out $1.3 billion to acquire the first version of Esperion.
Newton learned of Esperion's pending demise about a month before it became public news in a conversation with John LaMattina, then head of Pfizer Global Research and Development.
In a "matter of 30 seconds" after learning about Esperion's demise, Newton knew what he wanted.
"I said, 'Can I get the name back, can I get the intellectual property back to start Esperion?'" Newton said. "He said, 'Let's look at that.'"
After about a year of negotiations and fundraising, Newton secured $22.75 million in outside venture capital, licensed IP from Pfizer and restarted his company. In addition, he worked with SPARK, the MEDC, Wayne County and other officials to coordinate a deal to buy Esperion's 57,000-square-foot Plymouth Township facility back from Pfizer and transform it into a business incubator. The facility, now called Michigan Life Science and Innovation Center and managed by SPARK, hosts several startup companies, including the new Esperion.
"It was, for me and for a lot of people, an opportunity to ensure that life sciences in Michigan could thrive even though there's this mass exodus of people leaving," Newton said.
To be sure, though, Pfizer's exodus dealt a big blow to the local employment market. In January 2007, when the announcement was delivered, Washtenaw County had 203,200 jobs. By November 2008, when the company's departure was complete and the global financial crisis was hot, the county had 196,700 jobs.
Although the county hit its trough with 191,100 jobs in July 2009 as the manufacturing sector imploded, it has steadily crept back upward to 196,800 -- 100 more jobs than the county had on the day Pfizer left.
U-M steps in
The legacy of Pfizer's Ann Arbor presence will not fade away any time soon. Pfizer — which assumed ownership of the Ann Arbor campus in 2000 when it acquired Warner-Lambert Parke Davis — had invested more than a quarter of a billion dollars in facility improvements just a few years earlier.
In the months after Pfizer announced its decision to leave the site — a departure that took place in stages and finished in November 2008 — SPARK and real estate agents showed off the campus to numerous prospective suitors.
Many possible buyers took a walk through the facility — including, notably, Cleveland-based developer Forest City Enterprises, which had previously redeveloped another ex-Pfizer facility.
From the beginning, few observers believed the site could be sold to another pharmaceutical company because of the industry's rapid contraction. Some local officials held out hope that a private developer would buy the site, redevelop it and attract multiple different tenants.
But the global financial crisis intensified in 2008, making it very difficult for private companies to finance a purchase. And Pfizer had no interest in waiting out the crisis in what surely would have been a prolonged marketing process.
That's when the University of Michigan stepped in. In December 2008, U-M revealed that it would buy the entire complex for $108 million in what was, by all accounts, an extraordinary bargain that Vice President for Research Stephen Forrest has described as a "watershed moment" in the history of the university.
"It's a once-in-a-lifetime opportunity," Coleman said.
The deal disappointed some city officials because Pfizer paid $14.1 million in local taxes in 2007, including about $4 million to the city of Ann Arbor. Pfizer successfully challenged the size of its tax bill on its way out of Ann Arbor, too.
The sale to the university removed the property from the tax rolls altogether, carving a hole in the city's budget during an already challenging period.
But U-M's promise to add 2,000 to 3,000 jobs at the site over the next 10 years pacified most criticism of the deal — or at least relegated criticism to private conversations. It's hard to complain about 3,000 jobs during a time of economic distress.
"The fact that the university was able to take over that site and is now refilling it will certainly be a major contributor to bringing those employment numbers back up and has been phenomenal," said Rapundalo, who was also a City Council member when the deal was struck. "They could have simply just transferred people and put people in, but they chose to be thoughtful and strategic and think how we can maximize the potential here."
The site, which is located directly adjacent to the university's North Campus, was renamed North Campus Research Complex, or NCRC.
The university is populating the site with administrators, health care researchers, scientists and many others. Among the focuses are cardiovascular research, translational oncology, health care policy research and drug delivery science. U-M has also formed a 16,000-square-foot business incubator at the site — which is collocated with its Technology Transfer Office and Business Engagement Center — and is leasing labs to two other tech companies.
U-M recently announced that it now has more than 1,000 workers at the ex-Pfizer site and that it would have about 1,700 there by the end of 2012.
One of those employees is Canter, who joined U-M in 2010 to lead the site. Between the end of his tenure at Pfizer — he resigned instead of taking a job elsewhere, saying he wanted to stay in Ann Arbor — and his hiring at U-M, he didn't set foot in the facility.
But he's glad to be back.
"I think the acquisition by the university of the NCRC site gave something positive to be constructed here, even if it wasn't in some people's eyes the perfect solution," Canter said. "The reality is a university that is continuing to expand, hiring people into the area represents a terrific economic engine."
Contact AnnArbor.com's Nathan Bomey at (734) 623-2587 or nathanbomey@annarbor.com. You can also follow him on Twitter or subscribe to AnnArbor.com's newsletters.