Posted on
Thu, Sep 29, 2011 : 2:49 p.m.
This & That candy store to close after a year on East Liberty Street in downtown Ann Arbor
By Lizzy Alfs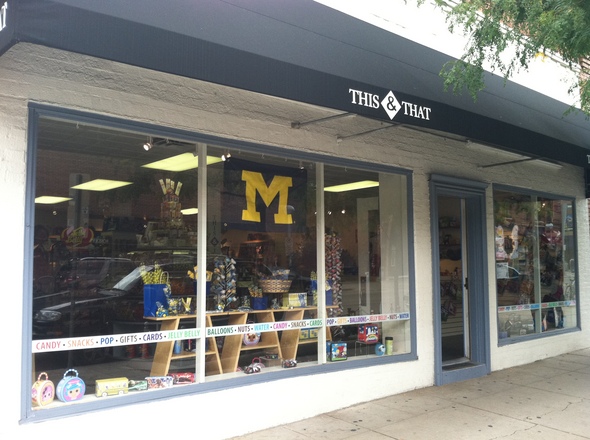 Lizzy Alfs | AnnArbor.com
This & That
, a candy store at 611 E. Liberty St. in downtown Ann Arbor, announced today that it will close by November after opening just over a year ago.
Owner Andrea Graef said business has been down significantly in the past couple months and she "just can't make it" anymore on East Liberty Street.
"This was something I was hoping to keep going and going, but it's just not going to happen," she said.
She now plans to sell off her remaining inventory and close the store by the end of November.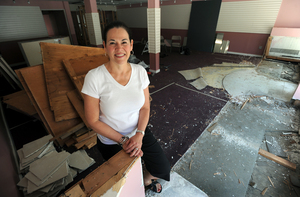 AnnArbor.com file photo
When Graef opened This & That in the former 4 Seasons Perfume and Lingerie in July 2010, she thought East Liberty Street was the perfect location for a candy store.
"We know Ann Arbor is a college town," she said last year. "We also know there are a lot of young families. There are people who have been here for 40, 50, 60 years."
Now, Graef said she's seen business steadily decline in the past few months.
"Business was excellent when I opened," she said. "I couldn't believe it. My weeks were steady and I was constantly bringing in new merchandise. This spring, all of a sudden, people just weren't coming down here."
Graef cited several factors that contributed to the decline in business, including the poor economy, the opening of CVS on South State Street in March 2011 and Borders' flagship store closing.
"The closing of Borders has had a bigger impact on this area than I ever could have imagined," she said. "Also, had I known CVS was going to open down the street from me, I never would have opened this store. I just can't compete."
Last week, Graef also said the panhandlers on East Liberty Street between Division Street and State Street have had a negative impact on her business.
"Panhandlers really do affect my business," she said. "People want to come down and shop and not be bothered. I've called the police about issues I've had with them, but it's just not a priority."
"I've just become so disillusioned with this area," she continued.
Just last week, Poshh boutique announced it will also close by the end of October, ending its decade-long presence on East Liberty Street.
Owner Wendy Batiste-Johnson cited reasons similar to Graef for her decision to close.
With these two retailers leaving, vacancies on East Liberty Street are at an all-time high.
Across the street, the 42,000-square-foot former Borders store sits vacant. A few months ago, the restaurant chain concept @burger also closed its only restaurant a few hundred feet to the west on Liberty.
When This & That closes in November, Graef said she plans to take some time off to regroup, and hopes to continue her Red Cross disaster relief work.
"I so appreciate everyone and I feel badly," she said. "But I still love and support Ann Arbor, and I'll still be here."
Lizzy Alfs is a business reporter for AnnArbor.com. Reach her at 734-623-2584 or email her at lizzyalfs@annarbor.com. Follow her on Twitter at http://twitter.com/lizzyalfs.