Posted on
Tue, Aug 6, 2013 : 8:32 p.m.
Eaton defeats Higgins in 4th Ward race for Ann Arbor City Council
By Ryan J. Stanton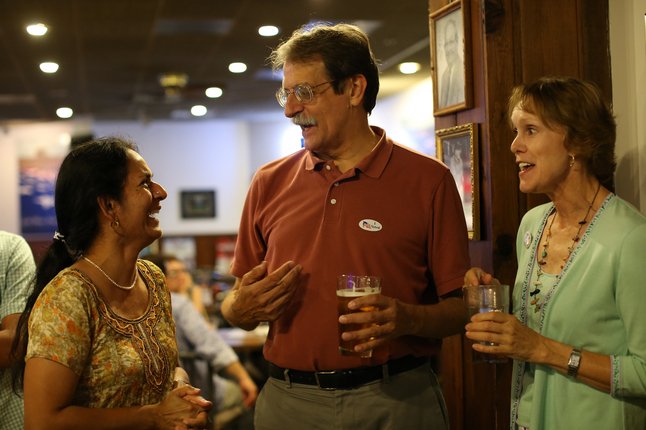 Chris Asadian | AnnArbor.com
With all precincts reporting, Democratic challenger Jack Eaton has defeated incumbent Marcia Higgins in the 4th Ward race for the Ann Arbor City Council.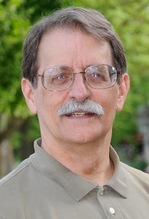 The vote count was 1,233-674, giving Eaton 65 percent, according to
results posted on the county's website.
"I'm pleased with the results," Eaton said. "I'm glad the voters have entrusted me with this task and I want to thank Marcia for her many years of service on council."
This was Eaton's third attempt at running for City Council. He was unsuccessful in ousting Margie Teall in 2010 and 2012, but hoped he'd do better against Higgins — a 14-year incumbent who has faced criticism over her attendance record.
"I had a good feeling this time," Eaton said while celebrating with campaign supporters at CUBS' A.C. Sports Bar & Restaurant.
"I felt that this was going to happen and I'm a little astounded by how big the margin was, but it felt like a victory about a month ago and it's just been building since."
Higgins couldn't be reached for comment Tuesday night.
Eaton, a Southfield-based labor attorney who has lived in the 4th Ward since 1998, has said he'd bring a more sensible approach to city spending and get back to basics.
He wore out a pair of shoes this summer, going door to door five or six nights a week. He believes the city should focus on priorities like rebuilding the police and fire departments and paving roads before throwing more money at projects like a new train station.
Higgins, who first joined council as a Republican in 1999 and switched parties in 2005, has said there's still important work to be done on issues ranging from neighborhood flooding to downtown zoning and design guidelines, and she wanted to stay on the job.
Higgins' supporters had been fearful that Eaton would pull off a win this year. Mayor John Hieftje hit the campaign trail this summer, going door to door in support of Higgins.
Higgins tried to characterize Eaton as a naysayer during the campaign, saying he talks a lot about being a neighborhood activist but really just opposes new development and fears change.
Higgins, who oversaw the A2D2 process that brought new zoning with height limits and design guidelines for downtown, said the community decided it wanted density in the city's core.
Eaton said he supports density in the downtown core — just not where it has a negative impact on surrounding neighborhoods. He pointed to the approved 413 E. Huron high-rise and the Landmark high-rise along South U as examples of bad developments that Higgins supported.
Eaton also has criticized the city for not doing enough about neighborhood flooding problems. Higgins said that's an issue that's going to take time and the city is working on it.
Eaton advances unopposed in the November general election with no Independent or Republican candidates stepping up to run.
Ryan J. Stanton covers government and politics for AnnArbor.com. Reach him at ryanstanton@annarbor.com or 734-623-2529. You also can follow him on Twitter or subscribe to AnnArbor.com's email newsletters.