Posted on
Sun, Jan 29, 2012 : 1:46 p.m.
Suicides of local public safety officers highlight pressures of job
By Sven Gustafson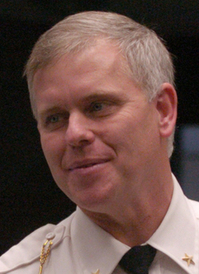 The recent suicide deaths of three public safety officers from Southeast Michigan, including two from Washtenaw County, highlight the chronic stress that comes with the profession, The Detroit News reported in a story Sunday. Their stories also underscore the difficulty in persuading public safety officers to seek help.
The suicides all occurred in the past two months, drawing attention to the unique pressures faced by public safety professionals:
Statistics suggest that police officers suffer higher rates of deaths by suicide than firefighters and military personnel. Rates for white, working-age men — a demographic that typifies public safety — had Michigan's highest per-capita suicide rate of 20.4 in 2009, the last year for which data are available.
Experts say people face a stigma in admitting they're suicidal to others. And many police and fire agencies have a culture where opening up about personal problems is discouraged.
Read The Detroit News article.
Resources exist in Washtenaw County for people who may be experiencing thoughts of suicide. Anyone in that circumstance is urged to get immediate help. 1-800-273-TALK (8255) is a 24-hour National Suicide Prevention Hotline (Military veterans press #1 ). 734-662-2222 Ozone House is a 24 hour hotline for youth. 734-996-4747 is a 24-hour hotline at U of M Psychiatric Emergency Services.