Posted on
Mon, Feb 25, 2013 : 5:59 a.m.
EMU official criticizes report ranking charter school authorizers; state official calls for more oversight
By Katrease Stafford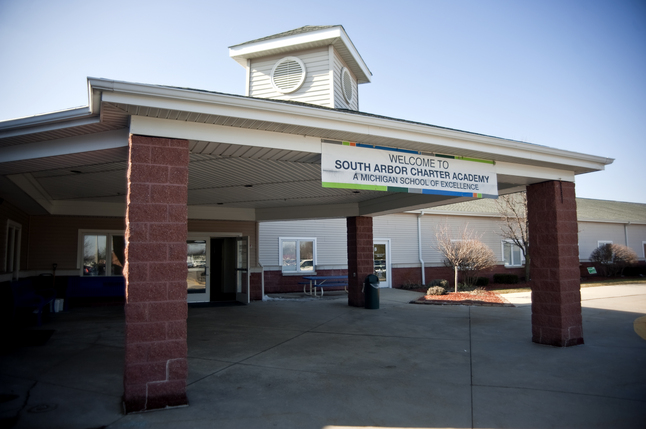 Joseph Tobianski | AnnArbor.com
The president of the Michigan State Board of Education is calling for more oversight of charter schools after a report said Eastern Michigan University-authorized charter schools are the second-worst performing in the state.
"We need to shine the light of day on how the charters are performing in terms of schools that are currently authorized," said John Austin. "We want to call attention to those authorizers that are doing excellent jobs and those authorizers that aren't necessarily creating schools that are working."
However, EMU Charter Schools Office Director Malverne Winborne said the report completed by researchers at the Education Policy Center at Michigan State University is flawed. The report shows EMU is second worst, behind the Detroit Public Schools. The report was compiled for the State Board of Education.
"It's an incomplete analysis," Winborne said. "These schools are outperforming the traditional schools... . I'm not saying our schools are stellar and we're not going to have the best portfolio because we take on tougher communities and I'm proud of that."
EMU authorizes eight charter schools in Wayne, Oakland, Washtenaw and Genesee counties. One of those schools, the Ann Arbor Learning Community, is located in Washtenaw County.
Last October, EMU announced it was adding two charter schools in Detroit and one in the current Willow Run school district near Ypsilanti. The two in Detroit are slated to open this fall and the Ypsilanti school will open fall 2014.
The study compared the performance of large charter school authorizers in Michigan by using Michigan's 2011-12 School Ranking Business Rules — the rules used to compile the state's top-to-bottom school rankings.
Large authorizers are defined as those with three or more schools. The report looked at 11 authorizers.

Courtesy Michigan Board of Education
The rankings were based on student achievement, student growth over time, authorizer improvement over time, and achievement gaps. The graduation rate for authorizers with graduating students was also considered. Bettie Landauer-Menchik and Liyang Mao conducted the report.
Landauer-Menchik, who also works as a charter school evaluator for the Michigan Department of Education office, said she believes the report was fair and an accurate representation. Landauer-Menchik said the same methodology that is used to examine traditional schools was used in this instance.
"It's consistent with how the state is evaluating schools," Landauer-Menchik said. "We thought that was more fair and the methodology is right. They (the board of education) wanted to know about the authorizers... . This was the first time we've ever done this in Michigan."
EMU-authorized charter schools failed to meet the statewide-average passing rate on the MEAP in all categories, the report found.
For example, in EMU-authorized schools, 22 percent of students who took the MEAP were found to be proficient in math. Statewide, 37 percent of students were found to be proficient in math. However, 34 percent of the third- through eighth-graders tested showed improvement in math from 2009 to 2011, which was 1 percent higher than the state average.
"The majority of our kids come from Detroit, Pontiac and Inkster," Winborne said. "Eastern has had a long-standing focus, especially the charter schools, on these communities so that's where we placed these schools."
The percentage of students from an economically disadvantaged group were lower for schools in suburban settings, than those located in urban areas, Winborne said.
"We had the second highest percentage of African Americans and children living in poverty," Winborne said. "We're making progress."
According to the study, 79 percent of students from EMU-authorized schools came from economically disadvantaged backgrounds, compared to 47 percent in the state as a whole. Grand Valley State University was the top-ranked authorizer of charter schools. Fifty-nine percent of its students came from economically disadvantaged backgrounds.
AnnArbor.com file photo
"Our schools are still outperforming their peer schools in neighborhood schools that they're coming from so that means we have perhaps the second-toughest portfolio," Winborne said. "The judgment to me was short-sided. All of this this is a minor distraction and we need to focus on meeting the needs."
Better results
One of EMU's charter schools, Ann Arbor Learning Community at 3980 Research Park Drive, appears to be performing better than others.
According to the 2012 MEAP results, Ann Arbor Learning Community saw the largest increase in fifth-grade math proficiency in Washtenaw County. In 2011, only 16 percent of students tested were proficient, compared to 51.7 percent in 2012. That's a gain of 35.7 percentage points.
However, the proficiency rate for the school's sixth grade class dropped, with only 9.5 percent testing proficient in 2012, compared to 36.4 in 2011.
In all grades, the percentage of students at the school testing proficient was as good as or better than the statewide average in 10 categories, but lower than the statewide average in seven.
Ann Arbor Learning Community Business Manager Wendi Felgner said the school's performance is better than some others chartered by EMU because of its location and the needs of its students.
"They ( the other schools) are in more urban areas where we're more suburban," Felgner said. "So our student population can be very different than some of the other EMU charter schools… The student need is different, so that in turn impacts performance."
Terri Eagen-Torkko has two children, one first-grader and one sixth-grader, who attend Ann Arbor Learning Community. Eagen-Torkko said her son was previously enrolled at Estabrook Elementary in Ypsilanti, but she made the switch partially because of large classroom sizes.
At Estabrook, there were 34 children in one class, Eagen-Torkko said. At Ann Arbor, the class sizes are about 16 students to one teacher, she said. For Eagen-Torkko, that was a draw.
"I think the experience overall has been very positive," she said. "We've seen our son be supported with things he's interested in and be challenged with things he needs to learn... . When you have 34 kids, there's limited creativity. When you only have 10 kids, you can give them more latitude to arrive at the point of learning."
Official: Quality controls lacking
Austin said more state oversight is needed for all charter schools, and low-performing ones are the responsibility of authorizers, he said.
"If that means they need to work more closely with schools in their portfolio to make sure they're working on schools improvement or if there are schools that aren't performing or that need intervention or change in terms of who is running the school, that is the responsibility of the authorizers," Austin said.
Austin said the state does not have a strong quality control system for charter schools.
"Our charter school legislation is very liberal and does not have responsibilities clearly defined where we can intervene or take action to underperforming charters," Austin said.
"When we shine a light on traditional schools, we're providing a service to the public. That needs to be true of authorizers of charter schools. We definitely should have stronger state quality control."
Austin said when a cap on the number of charter schools was lifted in 2011, the legislation didn't specify that some sort of oversight be provided to prevent poorly performing authorizers and management companies with bad track records from opening additional locations.
"Why would we want them to open up more schools?" Austin said. "We need to change that hole in our legislation."
More charter schools on the way
There are 276 charter schools in the state of Michigan, and 31 opened this year, according to Buddy Moorehouse, vice president of communications for MAPSA. Ten schools closed this year, but nearly 40 are expected to open this upcoming fall.
Moorehouse said most of the schools will be concentrated in southeast Michigan, with the bulk of them being in Detroit.
There are 12 charter schools in Washtenaw County. South Arbor Charter Academy, a National Heritage Academies-managed school in Ypsilanti, tops the county's MEAP performance for all schools, including traditional districts, with the highest proficiency rates in the county in seven subject areas.
Some schools in Washtenaw County are authorized by some of the highest-ranking authorizers. Among them is East Arbor Charter Academy at 6885 Merrit Road in Ypsilanti, which is authorized by Grand Valley State.
Central Michigan University authorizes three schools in Washtenaw County — New Beginnings Academy, South Arbor and Central Academy. Central was ranked third among authorizers.
Ann Arbor Learning Community
Demographics and facts:
70 percent Caucasian
18 percent multiracial
Nine percent African American
Two percent Hispanic
One percent Asian
20 percent of students are enrolled in federal/state programs
36 students were eligible for free/reduced lunch in 2011
218 students were not eligible for free/reduced lunch in 2011
Dan Quisenberry, president of MAPSA, said the report is a reflection of academic performance in correlation to poverty, which he believes will always likely show EMU and DPS in a negative light in comparison to surburban charter schools.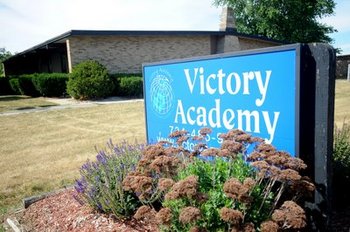 Angela J. Cesere | AnnArbor.com file photo
"There's going to be an almost predictable difference," Quisenberry said. "They began chartering with a mission to serve the most at-risk communities so by design, they started to address kids that were otherwise being failed at public schools."
Quisenberry said while he and the state board of education share common goals in wanting all schools to be at high performing levels, he doesn't agree with Austin's belief that more state oversight is needed for charter schools.
"I don't agree that more regulation will accomplish that," Quisenberry said."I don't know any way that you can write a law that says this is going to be a good school in the future and this one is not. We have sound practice in authorizers that thouroughly review applications and do what they need to do to evaluate schools before they're open and continue to monitor them."
Winborne believes more oversight is already provided for charter schools than traditional schools.Winborne reports directly to EMU Provost Kim Schatzel and then he provides updates to the Board of Regents. Winborne said he is also required to send information to the state regularly.
"How much more oversight do we need?" Winborne said.
Austin said more serious thought should be given in terms of corrective action for schools that may be performing badly.
"Some of the authorizers are serious and are closing schools that aren't performing," Austin said. "That's the kind of action we expect to see and applaud it when it happens."
Ypsilanti Township's Victory Academy charter school did not re-open for the 2012-13 school year after it failed to secure a new authorizer. The school was authorized by Bay Mills Community College.
Patrick Shannon, Bay Mills Charter Schools office director, told AnnArbor.com at the time the "financial condition and academic performance" were reasons why Bay Mills chose not to renew the carter.
In the next few months, the Education Policy Center will complete another study that focuses solely on the management companies behind charter schools, Landauer-Menchik said.
"In Michigan, we have too many management companies that run schools without any management or support fom the authorizers," Austin said. "The management companies are making money while delivering poor education."
Katrease Stafford covers Ypsilanti for AnnArbor.com.Reach her at katreasestafford@annarbor.com or 734-623-2548 and follow her on twitter.