Posted on
Thu, Feb 7, 2013 : 2:59 p.m.
Former Hot N' Now restaurant on Washtenaw Avenue purchased after being listed for several years
By Katrease Stafford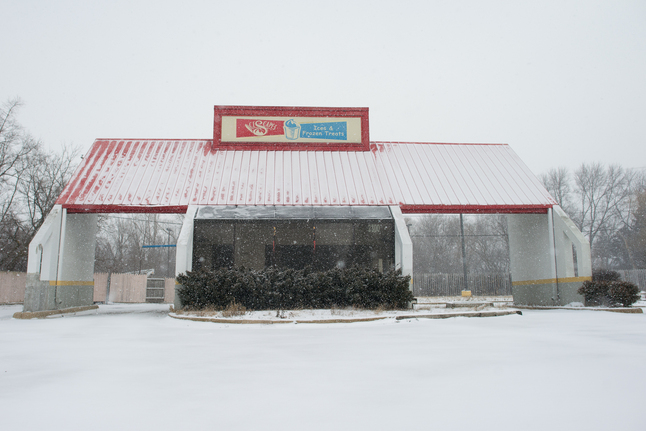 Courtney Sacco | AnnArbor.com
The purchase of a former Hot N' Now drive-thru restaurant in Ypsilanti Township is the latest change in a recent flurry of economic activity along the Washtenaw Avenue corridor.
Swisher Commercial real estate agent Tony Caprarese said the restaurant, at 2300 Washtenaw Ave., was purchased Jan. 31 by H & N Land LLC.
"An LLC purchased the property and is in the process of determining what the future use will be," Caprarese said. "There's a couple possibilities. ... I think this new owner will eventually settle on what the preferred use is going to be. What it will be, will bring some stability in terms of utilization and longevity."
H & N Land LLC declined to share information about its plans for the location, though more information may be available in the coming weeks, Caprarese said.
Caprarese said the new owner has signaled interest in purchasing additional properties in the Ypsilanti area.
The LLC purchased the 1,200-square-foot building for an undisclosed amount, after the property was listed for $265,000. The previous owner, 2300 Washtenaw Holding LLC, purchased the building in June 2010 for $160,000 from Arthur and Marion Campbell.
Caprarese said the property, which was originally built for the Hot N' Now chain, was on the market for several years. The chain had a 15-year lease on the property through the Campbells.
About five or six years into the lease, the Hot N' Now closed, but continued to honor its lease. When that lease ended, the owners leased the building to some businesses that didn't last long, including the former Ice Scapes and Momie Soul Food.
"The original owner passed away and the property was sold to a 2300 Washtenaw Holding LLC," Caprarese said. "That person is primarily an investor and at the time the building was being looked at as a possible CVS Pharmacy."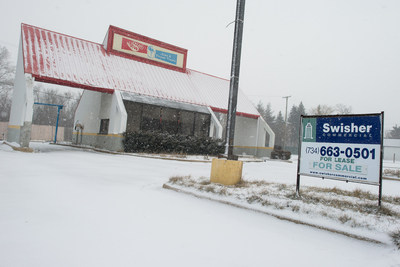 Courtney Sacco | AnnArbor.com
That idea lasted for about two years and then in May 2012, the owners changed their minds and terminated their letter of intent.
"That was disappointing," Caprarese said. "(They) had a pretty exciting idea to redevelop the entire corner right there, but they didn't for some unknown reason."
Since that time, Caprarese said he's received several inquiries from potential buyers including some national chains.
"They looked at it, but decided against it for various reasons," Caprarese said.
The stretch of Washtenaw Avenue west of U.S. 23 has seen some economic activity in the past few months with the opening of Maiz Mexican Cantina and the Blue Wolf Grill.
Right next door at 2224 Washtenaw Ave., a new restaurant, Pho House, will be opening soon in the former Fat Philly's and Burgers location.
Next to Pho House, a vacant lot at 2220 Washtenaw, on the corner of Hewitt Road, will be turned into a new Tim Hortons Cafe and Bake Shop.
"How that (Tim Hortons) impacts that block remains to be seen and this group isn't affiliated with that group," Caprarese said. "It's a completely separate group."
Although the Washtenaw Avenue corridor is seeing signs of vitality, some businesses have seen relatively short life spans in the past year.
However, Caprarese is confident the new owner will return the building to viable use.
"I think based on who the purchaser is and what their future prospective uses may be, I think it will bring some stability going forward," he said.
Katrease Stafford covers Ypsilanti for AnnArbor.com.Reach her at katreasestafford@annarbor.com or 734-623-2548 and follow her on twitter.