Posted on
Mon, Apr 25, 2011 : 11:54 a.m.
Jeff Williams jumps from Accuri Cytometers to promising University of Michigan startup Life Magnetics
By Nathan Bomey
(Editor's note: This story has been updated.)
Jeff Williams, one of the Ann Arbor region's most successful entrepreneurial executives, has joined a University of Michigan medical device spinoff.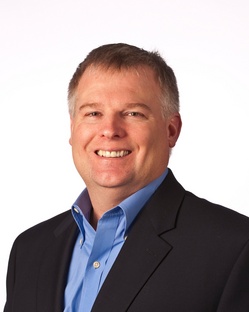 Williams confirmed this morning that he has agreed to become the new CEO of Ann Arbor-based
Life Magnetics
after shepherding Scio Township-based
Accuri Cytometers
to a blockbuster sale in February to New Jersey-based medical devices giant
Becton, Dickinson and Co.
The move is sure to add another layer of industry credibility to Life Magnetics, whose technology would help hospitals expedite the analysis of a patient's bacterial response to antibiotics.
"Life Magnetics is one of the most exciting companies around in the diagnostics and life science space," Williams told AnnArbor.com this morning.
Williams also spent six years as CEO of U-M medical devices spinoff HandyLab, which was sold in late 2009 for $275 million to Becton, Dickinson (BD). He spent seven years leading a local firm called Genomic Solutions, which went public in 2000 and was acquired by Harvard Biosciences in 2002.
BD announced in October 2010 that it would close HandyLab's Pittsfield Township office by summer 2011.
But, after acquiring Accuri, BD officials have been quietly considering ways to expand the company's local manufacturing presence, sources have said.
In a related move, Sundu Brahmasandra, a founder of HandyLab, is joining Life Magnetics as president.
Life Magnetics, which currently has about half a dozen employees, was being led by interim CEO Bill Wood, a veteran Ann Arbor entrepreneur.
The company's founder, Brandon McNaughton, will stay on as chief technical officer.
The moves were first reported by Crain's Detroit Business.
Williams told AnnArbor.com that Life Magnetics needs a few years of product development before the company has an advanced prototype — and then another couple years before it hits the market.
He estimated that it would take between $10 million and $30 million in total venture capital to get the device into the market.
"Life Magnetics is obviously very early-stage, and I think all of us, including the investors, envision this being a longer process than Accuri — more on the HandyLab time frame," Williams said.
In November, AnnArbor.com's Business Review named Williams as Executive of the Year.
Life Magnetics' investors include Ann Arbor-based Arboretum Ventures, which reaped a windfall in returns from its investments in Accuri and HandyLab.
"With the addition of Jeff and Sundu, we believe we've assembled the finest management team possible to lead Life Magnetics," said Jan Garfinkle, Arboretum's founder, in a statement.
Life Magnetics recently became the first official tenant of U-M's new Venture Accelerator, a 16,000-square-foot business incubator collocated with the Technology Transfer Office and Business Engagement Center in a former Pfizer building now owned by the university.
Williams said he envisions significant job growth over the next several years. That fits with previous statements by Wood, who said the company's business plan calls for it to grow to about 80 to 100 employees within four to five years.
Williams said the Venture Accelerator, which currently houses about half a dozen startups, is a temporary home for the company.
"We will ultimately need a different facility," he said. "But for now it serves the purpose."
Contact AnnArbor.com's Nathan Bomey at (734) 623-2587 or nathanbomey@annarbor.com. You can also follow him on Twitter or subscribe to AnnArbor.com's newsletters.