Posted on
Fri, Sep 16, 2011 : 5:58 a.m.
AATA lays out aggressive agenda for next 12 months, including launch of airport shuttle service
By Ryan J. Stanton
Ann Arbor Transportation Authority officials say they're planning to tackle an aggressive list of public transit projects in the fiscal year starting Oct. 1.
That includes launching a new shuttle service to Detroit Metro Airport, expanding vanpool services countywide, improving service along Washtenaw Avenue between Ann Arbor and Ypsilanti, and a new website with improved trip-planning and real-time applications.
The AATA's governing board approved a $30.4 million operating budget for the new fiscal year at its meeting Thursday night. With revenues at $29.4 million, the agency is dipping nearly $1 million into its reserves to fund the many projects outlined in its 2012 work plan.
AATA officials said the approved budget allows the agency to maintain and improve its core services, properly fund the 2012 work plan, and move the agency toward implementing its countywide transit master plan, which was approved by the board earlier this year.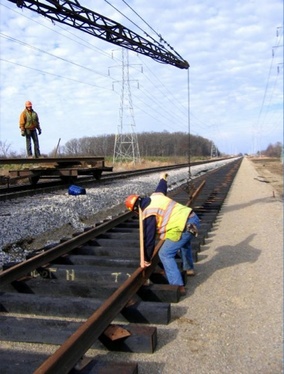 Courtesy of AATA
"We recognize it is not a sustainable budget, but rather a transitional budget that will catapult us hopefully into the countywide service," said board member
Rich Robben
.
"It wasn't lightly taken, the fact that we were going to be operating at a deficit and have to commit some of our reserves," he added. "At the same time, it's not necessarily the AATA's responsibility to build bank accounts, either."
The budget, which includes many one-time expenses associated with the transit master plan, was approved 4-0 by Robben and fellow board members Jesse Bernstein, Anya Dale and Roger Kerson. Charles Griffith, David Nacht and Sue McCormick were absent.
It's the board's policy to maintain unrestricted reserve funds equal to at least three months of operating expenses. AATA's reserves are projected to reach 3.65 months worth of operating expenses on Sept. 30 — about $1.2 million above the required level.
The 2012 work plan approved by the board outlines several programs and projects that are now incorporated into the agency's operating budget. (Download the plan).
$5.5 million to rebuild the Blake Transit Center starting in spring 2012 and finishing by spring 2013
$3.6 million to expand and improve AATA headquarters, including completion of bus garage storage expansion, replacement of bus hoists, installation of a filling station for new buses and design upgrade of training and video rooms
$61,000 to expand Night Ride service to Ypsilanti
$448,000 to increase frequency of service on Route 4 along Washtenaw Avenue
$20,000 to implement Park & Ride agreements for four to six shared-use lots along Washtenaw Avenue
$197,000 to continue planning and implementation efforts for the north-south WALLY commuter rail service between Howell and Ann Arbor
$22,000 to develop a new service delivery model for A-Ride service for people with disabilities
$200,000 to continue development and implementation of a new website
$250,000 to oversee development of the AATA Organizational Strategic Plan
$75,000 to develop a five-year Information Technology Strategic Plan
$50,000 to enhance customer information via electronic communication tools and real-time information
$177,000 to convene and support a countywide Funding Advisory Task Force and submit a local funding initiative proposal to the board, as well as refine service plans and assemble them into a fundable "5-Year Countywide Transit Program"
$80,000 to explore options for governance, complete filing documents for a countywide authority governing board and incorporate "Washtenaw Transit"
$75,000 to plan and install a point-of-sale system at 2700 S. Industrial Highway and Blake Transit Center for sale of fare media
The board approved another resolution on Thursday clarifying that funds designated for the Washtenaw and Livingston Railway, also known as WALLY, will not be expended without the future consent of the board and not without first hearing from other stakeholders.
The WALLY project is included in the agency's transit master plan as a possible long-term transportation improvement to help meet the needs of the region's commuters. All future spending by AATA on the rail line's development will be contingent upon there being "viable, realistic and sustainable public support for the project," according to Thursday's resolution.
AATA's project managers plan to seek renewed commitments for WALLY from the state of Michigan, Livingston County, Howell, the Ann Arbor Railroad and others before drafting an updated WALLY position statement to be taken up by the AATA board.
Michael Benham, AATA's special assistant for strategic planning, offered a progress report on WALLY during Thursday's meeting. Since early 2010, he said, MDOT has completed more than $16 million in improvements on the 26-mile stretch of track from Howell to Ann Arbor.
"They've done a lot of track work, grade crossing work, they've leased and rehabbed 24 commuter rail cars, and they've also leased a locomotive for that service," he said.
Benham said the total capital costs for WALLY are estimated at $41 million. Minus the $16 million already spent, he said that leaves $25 million left to fully fund the project — and only $19 million of that is actually required, while $6 million is optional.
Annual operating costs for the service are estimated to be $5.4 million. About $2.1 million is expected to be covered by passenger fares, $1.4 million is expected to be covered by the state and $1.9 million is expected to come from local sources yet to be determined.
Benham said about $327,000 in staffing and planning costs have been incurred to date for WALLY. About $102,000 of that came directly from AATA, while the rest came from other contributors, including entities in both Washtenaw and Livingston counties.
"Most of that money went for the R.L. Banks study," Benham said, referring to a report on WALLY that was produced in 2007. "The rest of it went for public education and staff time."
AATA board members made known Thursday night they still have concerns about the viability of WALLY and plan to approach the project with healthy skepticism.
Mike Cicchella, former Northfield Township supervisor and WALLY organizer, has been appointed to AATA's Financial Task Force, which is working on funding options for implementation of the agency's countywide transit master plan.
WALLY-related tasks outlined in the 2012 work plan approved Thursday night include development of station designs, working with MDOT to complete draft management plans, resolving issues related to use of railroad property, revising capital cost estimates, reviewing operating cost estimates and applying for grants as funding opportunities arise.
Another goal listed on the last page of the work plan is to provide continued support to an unnamed east-west rail project, assumably the Ann Arbor-to-Detroit commuter rail line. Though no financial support is pledged, the plan identifies dedication of AATA staff time to support SEMCOG by planning needed connecting services.
CEO Michael Ford offered a report to the board Thursday night in which he said much progress has been made on efforts to move forward with a new airport shuttle service that will transport people between Ann Arbor and the Detroit Metro Airport. He said AATA hopes to select a vendor soon and have the service up and running by November.
Ryan J. Stanton covers government and politics for AnnArbor.com. Reach him at ryanstanton@annarbor.com or 734-623-2529. You also can follow him on Twitter or subscribe to AnnArbor.com's e-mail newsletters.