Posted on
Wed, May 8, 2013 : 10 a.m.
Ann Arbor PTO Thrift Shop may host targeted giving to save programs from budget cuts
By Danielle Arndt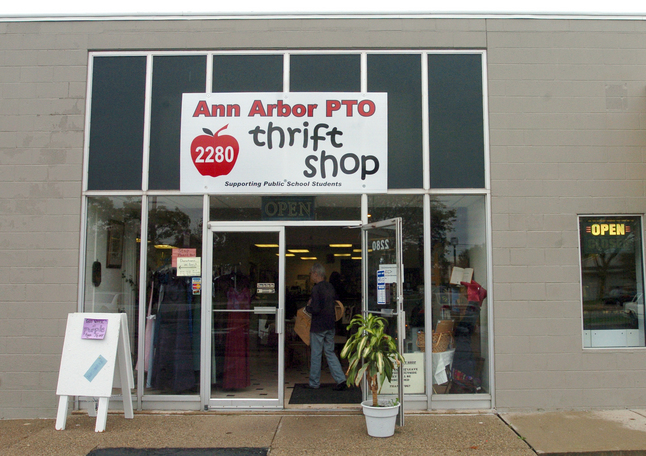 AnnArbor.com file photo
Ann Arbor Public Schools families may have a way to fundraise and save the programs near and dear to their hearts sooner than they think.
Targeted giving was a major focus of the final community budget forum held Tuesday night at Pioneer High School.
The meeting was scheduled to take place from 7-8:30 p.m., but lasted about 45 minutes longer due to the large turnout and some developing fund-raising news from Ann Farnham, executive director of the Ann Arbor PTO Thrift Shop.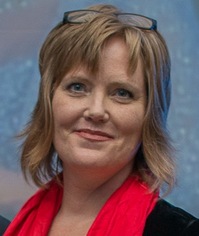 When targeted giving emerged as one of the most frequent feedback pieces from the nearly 130 parents, teachers and students' small group discussions on the budget Tuesday, Ann Arbor Superintendent
Patricia Green
put Farnham on the spot and asked her to share what she and others at the PTO Thrift Shop have been working on.
Farnham said it is the thrift shop's desire to create a drop-down menu on its website that would link to PayPal and allow community members to donate as much or as little as they would like to fund any program or service that's important to them. Whether it be art, theater, music, transportation or athletics, the hope would be to generate enough money and support to save those programs from the chopping block or to at least diminish the impact to students, school officials said.
The Ann Arbor Public Schools is facing a budget shortfall of $8.67 million for the 2013-14 academic year, and many painful cuts are on the table, including: closing the middle school pools; eliminating 80 employee positions, 53 of them teachers; eliminating high school transportation; and significantly cutting middle school sports.
Farnham said generally, the PTO Thrift Shop prefers to leave the private gift-giving and major fundraising campaigns to the Ann Arbor Public Schools Educational Foundation. However, because deadlines for the foundation's grants have passed and the foundation also in a transition period and redefining itself under a new executive director who started in February, the thrift shop hopes to "get the ball rolling," she said.
District spokeswoman Liz Margolis said the PTO Thrift Shop is very progressive and innovative when it comes to helping out the district and has the ability to perform a quick turnaround when approached with a specific need from the schools.
"And Ann is just wonderful," Margolis said. "She's a real go-getter."
Farnham expects there would be very little administrative/operating costs to the thrift shop for managing the targeted giving.
"The button's already there," she said, referring the "donate" tab on the thrift shop's website that links to PayPal and a way for the community to contribute to the funds the shop gives the AAPS annually for PTOs, club sports, after-school enrichment opportunities, field trip busing and late busing at the middle schools.
"We haven't found anything to impede us from doing this yet," Farnham said of the targeted giving.
She said the targeted giving concept would have to be approved by the thrift shop's board of directors and the nonprofit organization would need some technical assistance setting up the PayPal drop-down menu that Farnham is envisioning on the website.
Community members who attended Tuesday's budget forum asked whether as part of the targeted giving initiative if people could make donations toward the district's operational expenses, such as teachers and teacher salaries or books. Deputy Superintendent for Human Resources and Legal Services David Comsa said teacher salaries is unlikely, but he would have to look into the legality of accepting monetary donations for books and other operational costs.
Equity was talked about at length at the budget forum. In particular, residents in attendance had concerns about inequities in per-pupil spending at Ann Arbor's four primary high schools. Parents, staff and students suggested making cuts that would distribute programs, opportunities and teachers more evenly among the schools.
One parent, Nancy Kupina, said she is concerned about the inequities that would result from targeted giving. She said she could see how popular programs with many students and broad interest community-wide, such as theater or athletics, would be able to generate enough support to save it from the budget cuts. But a program like the Roberto Clemente Student Development Center, with a small student population, might not be able to. And "is that fair?" she asked.
The concept of targeted giving will continue to be researched throughout the coming weeks, school officials said.
Danielle Arndt covers K-12 education for AnnArbor.com. Follow her on Twitter @DanielleArndt or email her at daniellearndt@annarbor.com.