Posted on
Sun, Mar 13, 2011 : 5:52 a.m.
Records show glaring disparities between different Ann Arbor labor groups' benefit packages
By Ryan J. Stanton
It's early on a Friday morning and Ann Arbor City Council Member Stephen Rapundalo is shaking his head, a look of distaste frozen in his eyes.
He's staring at a new report on city employee compensation, pausing at a chart showing what individual workers in each of the city's nine different labor groups contribute toward the cost of their health care benefits. He can't get past the zeros on the page.
"Where do I sign up?" says Rapundalo, D-2nd Ward and chairman of the council's labor committee. "It's unbelievable. In this day and age, this is kind of unrealistic."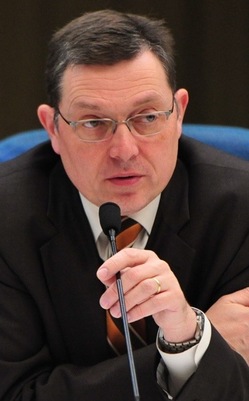 Ryan J. Stanton | AnnArbor.com
When it comes to health care benefits provided to city employees, the disparities between different labor groups are glaringly obvious.
By comparison to non-union salaried workers and members of some of the city's smaller unions, Ann Arbor's firefighters, police officers and AFSCME union members enjoy fairly cozy contracts where they can pay sometimes three to six times less for the same medical care, city records show.
As the city faces yet another year of having to trim millions from its budget, Ann Arbor officials are continuing to ask employees for concessions, but they're slow to happen. Ideally, the city would like to move all employees onto the same health care plan.
"You see an obvious disparity and our goal is to diminish that disparity," said Robyn Wilkerson, the city's labor relations director.
The unions are quick to defend their benefits by arguing they were either bargained in good faith with the city or decided by a state arbitrator. Matt Schroeder, president of the firefighters union, brings up the fact that firefighters agreed to give back 4 percent of their pay last year.
"You know, we were the only labor group to do that," he said. "As far as overall compensation packages go, they're fairly bargained for and that's what a contract is — the consensus of both management and the union of what was fair. So, I mean, that stands on its own."
City records suggest Ann Arbor paid $5.8 million more for health insurance in 2009 than it would have if its benefit plans were in line with the rest of the marketplace. That's about double the general fund deficit the city is grappling with right now.
Glaring disparities
The 200-plus members of Ann Arbor's police and fire unions are enrolled in a Blue Cross Blue Shield plan where they pay a low deductible of $250 for an individual or $500 for a family. That's if and when they need medical care. They have no premiums coming out of their paychecks, and they pay no co-insurance on medical bills.
"When our broker first saw some of our plans, he actually said, 'This is not health care insurance — this is health care reimbursement,'" Wilkerson said. "Insurance means people assume some risk. People aren't assuming any risk."
The 260-plus workers represented by AFSCME enjoy similar benefits. Their deductibles come out to $225 per person, with no co-insurance and no out-of-pocket premiums.
The rest of the city's workforce isn't so lucky. That includes about 141 non-union employees, 43 employees represented by the Teamsters, 7 police professionals with their own bargaining unit and 2 deputy police chiefs with their own bargaining unit.
Those employees have a choice between two health insurance options — a "high plan" and a "low plan." The plans were forced on non-union employees last July, and the smaller unions followed suit and agreed through negotiations to switch over.
City officials say a majority of the employees opt for the high plan, in which they pay $44.31 per month from their paychecks for individual coverage or $119.63 for a family. Because they're sharing the premiums, the deductible is set at $300 for an individual or $600 for a family.
But they also must pay 20 percent co-insurance on medical bills after the deductible is subtracted — with an out-of-pocket max set at $1,200 for an individual or $2,500 for a family.
The low plan is set up similarly, but instead of monthly paycheck contributions, it includes high deductibles of $1,000 for an individual or $2,000 for a family.
Those who opt for the low plan still must pay the same 20 percent co-insurance on medical bills — with an out-of-pocket max of $2,400 for an individual or $4,800 for a family.
"We would like them to all be in the low plan, which is why we have no paycheck contribution attached to it," said Kelly Beck, the city's employee benefits supervisor. "But it's a high-deductible plan, so they are assuming more risk if they enroll."
In response to a request from AnnArbor.com, the city provided records showing what the total out-of-pocket costs would be for members of each labor group under three scenarios.
The first looks at a single person who has four office visits, one ER visit, one monthly generic drug, plus $500 in diagnostic services over a one-year period. An employee on the high plan would pay $1,042, while an employee on the low plan would pay $770. Meanwhile, a firefighter or police officer would pay $400, and an AFSCME member would pay $375.
The second scenario assumes two people have six office visits, five prescriptions (3 generic, 2 brand name), and $5,000 in diagnostic services. An employee on the high plan would pay $3,216, while an employee on the low plan would pay $3,010. Meanwhile, a firefighter would pay $620, a police officer would pay $660, and an AFSCME member would pay $635.
The third example looks at what might happen in a slightly worse scenario for a family of four. It assumes eight office visits, seven prescriptions (4 generic, 3 brand name), and $14,000 in diagnostic services. An employee on the city's high plan would pay $5,896, while an employee on the low plan would pay $6,120. Meanwhile, a firefighter would pay $1,020, a police officer would pay $1,080, and an AFSCME member would pay $1,480.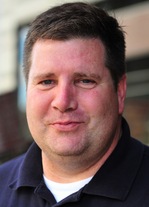 The police officers union issued a statement signed by President
John Elkins
and Vice President
Jamie Adkins
pointing out their current health care benefits are what the city demanded and were awarded two years ago by a state arbitrator.
"Even though the employer won their demand for a reduction in our health care benefits, they are again seeking further reductions," they wrote. "In addition, due to exposure to high levels of radon and asbestos with the police department facilities of the Guy Larcom building, our membership has exhibited a higher than normal need for health care. We believe these benefits should be given an adequate amount of time before being changed again."
They added the union is sensitive to the city's budget woes, and they're not requesting any increase in benefits or pay, but rather an extension of the contract that expired in June 2009.
They also point out the department has seen a 36 percent staffing reduction in recent years.
Nancy Sylvester, president of AFSCME Local 369, could not be reached for comment.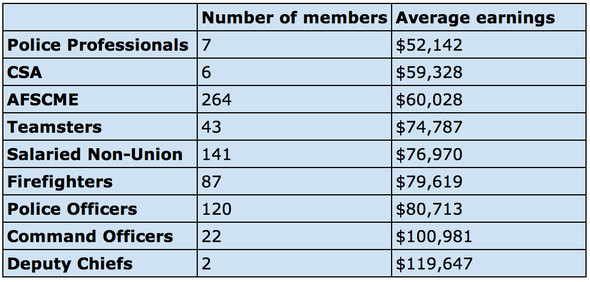 Lack of incentive to bargain
As the city seeks equality in the benefits offered to employees, Ann Arbor officials say they're up against a cumbersome state law known as Public Act 312.
The law provides for compulsory arbitration of labor disputes in municipal police and fire departments. When it was put in place in 1969, it was seen as a solution to a problem: By sending disputing parties to arbitration, cities could avoid public safety strikes, and police and fire personnel would be guaranteed an arbitrator would consider their requests.
But now that binding arbitration is the norm for settling police and fire contracts, cities all across Michigan are reporting problems getting their public safety unions to the table to make concessions, and negotiations can drag on for months or years. Several cities, including Ann Arbor, are pushing for reforms to Act 312 at the state level.
"I think when people start to understand the intricacies of 312, and what we're up against and how long it takes, they'll have a better understanding of why change is so hard to get," Wilkerson said. "And you're not going to get it quickly."
The city recently filed an Act 312 petition to begin the process of binding arbitration with the police officers union. The last contract — which was settled by an arbitrator in February 2009 and included a retroactive pay raise going back to July 2006— expired in June 2009.
The city and the firefighters union have been in negotiations for over a year and have used the services of a state mediator on multiple occasions. The last contract expired in June 2010.
Nancy Niemela, senior assistant city attorney and a member of the city's negotiations team, said there's little incentive for public safety unions to come to the table to make concessions when the terms of their former contracts remain until new agreements are in place. In the unions' minds, the longer they hold out, the longer they keep their current health care.
Wilkerson doesn't blame them for that.
"Yeah, there's finger-wagging at the union," she said. "But quite honestly, they're playing the game as the game is outlined. So if we want any place to put blame, look at the 312 process and say, 'Don't hate the player, hate the game.'"
Niemela said there is some good news for cities.
"Looking at the 312 decisions that come down, in general, they're perhaps turning a little bit toward the employer now with the health care thing," she said. "But usually it's kind of a split. Usually the employer gets something, the employees get something."
While the firefighters haven't conceded on health care, city officials do give them credit for concessions they made last year. They're the only group to take a pay cut.
In an effort to avoid layoffs, the firefighters agreed to a new six-month contract last January that included a 3-percent wage reduction and a 1-percent increase in pension contributions. City officials said that was appreciated, but they still ended up cutting five firefighter positions.
"What I think we wanted was to go beyond that and continue with that kind of concession, which they didn't want to do," Rapundalo said. "And here we are."
The city's contract with AFSCME expires June 30, and so far there's no agreement on a new contract. The last contract included 3 percent wage increases in both July 2009 and July 2010.
The city's ultimatum
Despite the city's work force being slashed by nearly 30 percent over the last decade, employee costs have continued to go up in Ann Arbor. But that appears to be leveling off finally — to a point where increases in health care costs are being offset by declines in payroll.
Total pay for all 700-plus city employees is about $53.2 million this year, according to the city's adopted budget. That's down from $55.5 million last year and $56.5 million the year before. Benefits for both active and retired employees total about $62.7 million this year.
Overall, city spending totals $345.5 million this year, a figure that includes several internal service funds. The city's general fund budget is about $81.5 million.
City officials are working to close a $2.4 million general fund shortfall for the fiscal year starting July 1, but the hole may be growing larger.
The city expects to lose anywhere from $500,000 to $1.7 million if state cuts proposed by the governor are adopted. The city also projects payments from the Downtown Development Authority could come in as much as $700,000 less than previously expected.
City Administrator Roger Fraser announced recently that departments staffed largely by workers who are represented by unions that have refused to make concessions — particularly on health care — may see deeper cuts as a percentage of their budgets.
That's a threat mainly directed toward AFSCME and the police and fire unions. And by that, the city is giving the unions an ultimatum: Either agree to concessions and change health care plans, or lose more members to layoffs come July 1.
Ryan J. Stanton covers government and politics for AnnArbor.com. Reach him at ryanstanton@annarbor.com or 734-623-2529. You also can follow him on Twitter or subscribe to AnnArbor.com's e-mail newsletters.