Posted on
Wed, Apr 11, 2012 : 2:56 p.m.
AnnArbor.com wins 8 Michigan AP contest awards for news coverage
By Julie Baker
AnnArbor.com won eight awards from the Michigan Associated Press Editorial Association for its coverage in 2011, including first-place finishes in breaking news, investigative reporting and news column writing.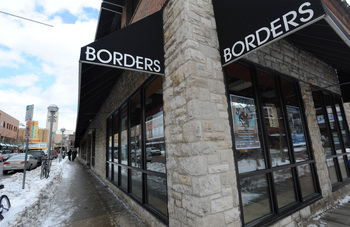 Melanie Maxwell | AnnArbor.com
AnnArbor.com competed alongside newspapers with a circulation of 15,001 to 50,000 such as The Holland Sentinel, The Saginaw News and The Bay City Times in the AP association's Division II.
The awards were announced Wednesday.
Garnering first-place finishes were AnnArbor.com's coverage of Ann Arbor-based bookstore chain Borders' bankruptcy (breaking news), an analysis of the Ann Arbor Fire Department struggling to meet response times as the City Council considered budget cuts (investigative reporting) and a column on some numbers Ann Arbor Public Schools leaders should have considered before giving administrators raises (news column).
Additional news awards: Coverage of Eastern Michigan University Police Chief Greg O'Dell's suicide received second place in the breaking news category and a report on serious violations found at Whitehall Healthcare Center in Pittsfield Township received second place in the public service category.
Coverage of the Ann Arbor serial rapist following seven sexual assaults last summer had a third-place finish.
An editorial demanding Washtenaw County commissioners repay the county for per diems and mileage that they improperly collected between 2005 and 2010 received second place.
AnnArbor.com's coverage of firing of University of Michigan football coach Rich Rodriquez and hiring of Brady Hoke took third place in sustained coverage of a single sports event.
"We are gratified to have our efforts recognized by the AP judges, and I'm proud of the work that our reporters and editors do here,'' said Tony Dearing, chief content officer for AnnArbor.com. "We have always assured our readers that we are committed to serious journalism, and winning awards in breaking news, investigative reporting, public service and sustained coverage all in the same year are a reflection of that commitment.''
See the list of AnnArbor.com's winning coverage below:
AnnArbor.com is part of MLive Media Group, which collectively earned 35 awards in this year's AP editorial contest, which includes news, sports and photo categories.
Among the winning entries from other MLive publications was coverage originating from The Grand Rapids Press about Michigan's juvenile lifer law.