Posted on
Mon, Jan 9, 2012 : 5:59 a.m.
2012 Detroit auto show: Live updates from Cobo Center
By Nathan Bomey
AnnArbor.com Business News Director Nathan Bomey and photographer Melanie Maxwell are covering the first day of press previews at the 2012 North American International Auto Show in Detroit.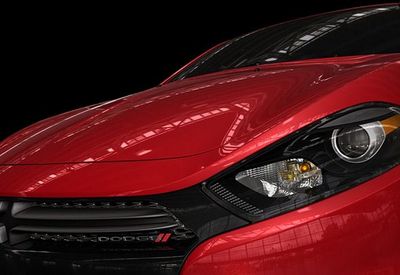 Photo courtesy of Chrysler
Refresh this link for updates all day long.
The first press conference starts at 7:15 a.m., when the North American Car and Truck of the Year awards will be revealed. Other press conferences today include Ford, Chrysler, Chevrolet and Hyundai.
AnnArbor.com coverage
--Hyundai will add 50 jobs after $15 million expansion to Washtenaw County technical center
--Compact luxury crossover segment offers opportunity for GM's Buick brand
--Toyota bets on smaller Prius hybrid, unveils plug-in concept car
--Hyundai introduces guarantee for Sonata hybrid battery
--Images from 2012 North American International Auto Show in Detroit
--GM reveals Chevy concept vehicles aimed at Millennial generation
--Ford reveals new Fusion with plug-in hybrid option
-- Hyundai wins North American Car of the Year with Elantra partly redesigned at Ann Arbor area tech center
--Say hello (again) to the Dodge Dart
--2012 Detroit auto show preview: U.S. automakers not the underdog anymore
Coverage from other news sources
--USA Today: Detroit auto show is about cars again, not economic woes
--Wall Street Journal: Car Makers Seek Younger, More Exciting Image In Detroit
--Detroit Free PressThis year, Detroit auto show is about the cars, not worries
--Detroit News: GM competes with global luxury brands with Cadillac ATS
--MLive.com: Big news, hot debuts: Top 10 stories that will drive 2012 Detroit auto show
--Consumer Reports: 2012 Detroit auto show: More than 40 new cars and concepts to debut Monday
Contact AnnArbor.com's Nathan Bomey at (734) 623-2587 or nathanbomey@annarbor.com. You can also follow him on Twitter or subscribe to AnnArbor.com's newsletters.