Posted on
Thu, Apr 11, 2013 : 8:21 p.m.
Ann Arbor superintendent's resignation shocks school district
By Danielle Arndt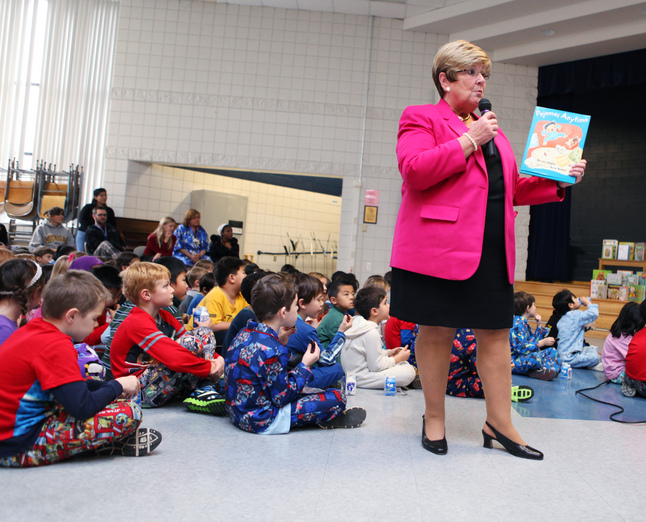 Jeff Sainlar I AnnArbor.com file photo
Related coverage:
The news of Ann Arbor Public Schools Superintendent Patricia Green's resignation spread quickly throughout the district Thursday evening with staff, parents and the community echoing the response from school board members: utter surprise.
"I got the email right away and had barely started reading the letters before text messages immediately started flying in and my phone started ringing off the hook," said Maureen Frost, a parent at Pioneer High School.
District Communications Director Liz Margolis sent an email to AAPS staff, parents and community members about 5 p.m. Thursday with two letters attached, one from Green and the other from Board of Education President Deb Mexicotte, both announcing the superintendent's departure 90 days from Wednesday, April 10. Margolis' email simply asked the email recipients to please read the important messages attached.
In her letter, Green wrote she will be retiring after 43 years in public education.
Donna Lasinski, chairwoman of the district-wide Parent-Teacher-Organization Council, was at a soccer game for one of her children when news of the superintendent's departure was breaking. She said at half time she went to her car to check her phone and found it flooded with text messages, voicemails and missed calls from fellow parents.
Lasinski said Green meets with the PTOC executive board once a month and the most recent gathering was April 9, yet Lasinksi received no clues from either Green or her staff that the superintendent was making plans to leave.
"It"s a complete surprise," Lasinski said. "This was not something that was even on my radar — at all."
Ann Arbor Education Association president Linda Carter echoed Lasinski's surprise. She said she didn't see it coming, but wished the superintendent good health and happiness in her retirement years.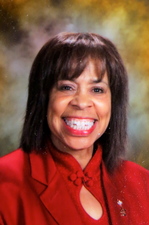 When asked to evaluate Green's time in the district, Carter said, "I'm not going to go there."
The union leader was critical of Green in February for the superintendent's lack of visibility in school buildings and for what she saw as an unwillingness to communicate with teachers and to listen to their concerns. Carter also called for Green to voluntarily reduce her $245,000 salary.
Green's salary, her communication skills and level of transparency have been hotly debated throughout the past year or so of her 21-month tenure at the Ann Arbor Public Schools. The public and staff members have criticized her top-down leadership style, how much money she makes and her statement that parents and even board members should submit Freedom of Information Act requests to obtain data and information.
The community also questioned Green's work ethic, whether she worked a four-day week, her request for raises for two deputy superintendents in December 2011 and whether having a residence in another state showed she was committed to the district.
Despite Ann Arbor's reputation as being one of the top school districts in the state, the superintendent's position has seen considerable turnover recently. Carter said Green is the 12th superintendent she has worked with during her 38 years as an educator in the Ann Arbor district.
When the Board of Education chose Green as the district's next superintendent in March of 2011, Green assured trustees: "I intend to be around a long time and I'm delighted to have that opportunity." She also signed a five-year contract.
Green's reasons for deciding to retire at the end of the 2012-13 school year are not known. Several attempts to reach Green for comment were unsuccessful.
Former teachers union president and current Forsythe Middle School teacher Brit Satchwell said to some extent, he thinks the school board "doomed" Green, setting her up for failure right from the start.
"Because of that pay raise they put in place before she even took the job — that put her at a disadvantage," he said. "To give a pay raise to a superintendent to be named at a later date in the middle of such a financial crisis didn't go down well when it happened and still isn't going down well."
The previous superintendent, Todd Roberts, earned $188,000 at AAPS when he left the district. Roberts resigned in August 2010 to take a position at a school with about 650 students where he is making $210,000. Retaining good people was one of the reasons the board gave for increasing the salary of the superintendent's position.
Satchwell said the high salary led the community to set very high expectations for the incoming superintendent.
"Now the district is in a tricky spot," Satchwell added. "Do they offer that much to her replacement? Or are they going to lower it?"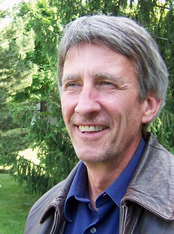 Satchwell said he wishes Green well in her retirement, adding she joined the district during a difficult time so he "doesn't want to judge too harshly."
He said he wished the district would have hired a "revolutionary superintendent who would push for visionary change" several superintendents ago and maybe the district would not still find itself in a financial crisis.
"I think it was her (Green's) honest and sincere intentions to stay. … Then reality happened," he said. "Maybe she didn't fully appreciate what she was walking into."
Lasinski said because she believes Green wasn't able to finish what she started, it's too soon to evaluate Green's time in Ann Arbor.
"I think Dr. Green tackled a lot of issues head on. She was put into a position where the majority of the administrative staff had turned over and there's been decreased funding at the state level ... and I think she she walked straight into the headwinds," Lasinski said. "I am disappointed she's leaving right now. ... A lot of the systems she was putting into place are just beginning to show some success. Change is very hard. ... Before we have a chance to see if the changes she did make are working, it's too early for us to judge whether it was a successful tenure or not."
Lasinski said the next three months are going to be very difficult for the district with the tough budget decisions that need to be made. The most recent projection is AAPS will need to cut $8.67 million from its operations for the 2013-14 academic year. Lasinski said, "the rubber is meeting the road right now" and the cuts this year are pitting program against program, school against school, internal staff member against internal staff member, with everyone out to protect only what's "nearest and dearest" to their hearts.
Frost was concerned that now a lame-duck superintendent will be leading the district through the cuts, but she said the idea of yet another new superintendent doesn't worry her too much.
She said Green's departure could be a way to "start over."
"I guess I'm reflecting on people I'm friends with, but I feel like the community would be supportive of a refreshing change, if it gets a good candidate," Frost said. "I guess I feel like, OK, maybe this time we can get our priorities straight and look at administration cuts and listen to the community and maybe we could replace her with somebody who doesn't have to be at that ($245,000) price tag.
"… I think we really have to look at what our priorities are and maybe it shouldn't be the achievement and discipline gap when we're in a financial crisis. I don't want to blame her, because the board could be directing her, but maybe this is just … an opportunity to make it right."
Frost hopes the school board has learned from this hiring to "look locally and internally," she said, adding she hopes AAPS can find someone who really understands the community, is familiar with it and committed to it.
Carter said the Ann Arbor Education Association is open for discussions with AAPS leadership as the district develops a plan to move forward and hire a new superintendent.
"We have a lot of history that we can start to share as they start to take a look at next steps," she said.
As the district chooses a new superintendent, Carter said it's important to find someone who can connect with the community.
"This is a very interesting community," she said. "It's so important to be able to connect with all facets of the community. We need to take our time with the process."
Danielle Arndt covers K-12 education for AnnArbor.com. Follow her on Twitter @DanielleArndt or email her at daniellearndt@annarbor.com.