community wall links:

Flu shot clinic planned for YMCA Oct. 17; Ann Arbor residents invited to 'Get Curious With SafetyGirl' event Oct. 13

Posted on Tue, Oct 9, 2012 : 9:02 a.m.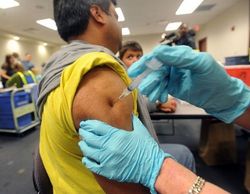 From a flu shot clinic to be held at the Ann Arbor YMCA to a grand opening party for a romance specialty botique, here's a roundup of some of the stories posted on AnnArbor.com's Community Wall over the past few days:
By: Jan Hack: Ann Arbor YMCA Offers Public Flu Shot Clinic Wednesday, October 17, 10 a.m.-2:00 p.m.
The Michigan Visiting Nurses will be at the Ann Arbor YMCA on Wednesday, October 17 offering flu and pneumonia immunizations for ages 9 and up. Most insurance plans cover these shots, so participants should bring their insurance cards.
By: Tanya: "Get Curious With SafetyGirl" Erotic Grand Opening
Everyone who appreciate sex-positive personalities is invited to attend a costume and sexy dress up Grand Opening Party. Get Curious with SafetyGirl is a new upscale Romance Specialty Boutique downtown Ann Arbor.