Posted on
Fri, Mar 16, 2012 : 4:25 p.m.
Michigan vs. Ohio: Your mega guide to the Wolverines' NCAA Tournament opener
By Rich Rezler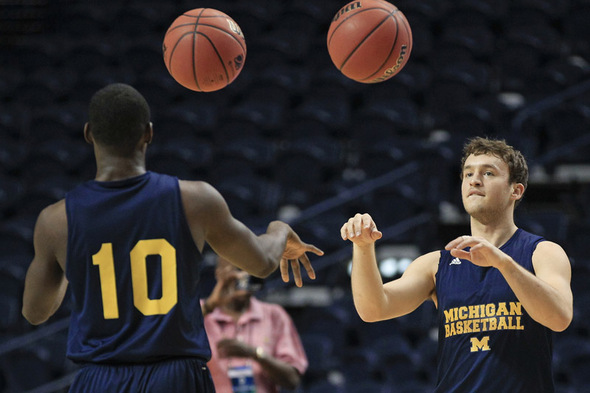 AP Photo
WHO: No. 13 Michigan (24-9) vs. Ohio (27-7)
WHERE: Bridgestone Arena in Nashville, Tenn.
WHEN: 7:20 p.m. Friday
ODDS: Michigan is favored by 5.5 points, according to sportsbook.com.
BROADCAST INFORMATION: TV: TNT; Radio: Michigan Sports Marketing Network (WTKA 1050-AM in Ann Arbor; other affiliates).
LIVE COVERAGE: Follow live streaming updates from AnnArbor.com sports reporters Nick Baumgardner and Kyle Meinke on the Michigan basketball home page beginning at 6:30 p.m.
MICHIGAN: Roster | Schedule/results | Leaders
OHIO: Roster | Schedule/results | Leaders
ANNARBOR.COM FEATURED STORIES
4 things to watch: Michigan vs. Ohio in NCAA Tournament opener
Nick Baumgardner's 4 things to watch include the matchup problems Michigan senior Zack Novak (left) can create, Ohio's tendency to force turnovers (and the Wolverines' tendency to not make them), the role of the Bobcats' role players and the matchup of power conference vs. mid-major.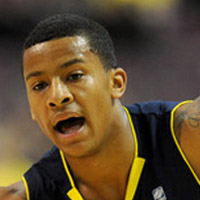 Tale of the tape: Trey Burke vs. D.J. Cooper in battle of point guards
The matchup between Michigan's Trey Burke (left) and Ohio's D.J. Cooper is eerily similar. Both are 5-foot-11 point guards with shooting ability, dribble-drive tendencies, a soft touch around the basket and a bushel full of accolades. But, more importantly, both play without fear.
(Plus more from Nashville in this notebook.)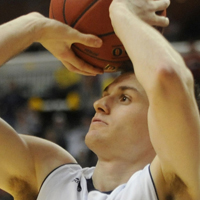 With time winding down, captains Zack Novak and Stu Douglass eye one last run
Over the past few weeks, and especially lately, Zack Novak said the task of ignoring the reality of the moment has become futile. Time's running out for him and fellow senior captain Stu Douglass (left). So while they try not to let those emotions consume them this week, they have both allowed bits of that feeling enter their minds, more for motivational purposes than anything else.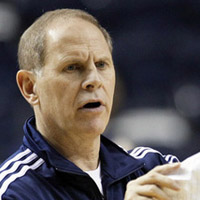 Michigan arrives in Nashville with an all-business attitude
When Michigan players took the podium Thursday at Bridgestone Arena, there was no smirking. No grinning, no giggles or playful pandering to the national media gathered in front of them. Three years ago, the Wolverines happy to be here. Last year, they felt fortunate to be here. This time, it's all business.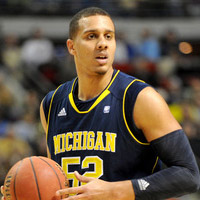 3 questions surrounding Michigan as the NCAA Tournament approaches
On the eve of the Wolverines' tournament opener, Nick Baumgardner poses three questions: Will senior captains Zack Novak and Stu Douglass hit shots? Will post players Jordan Morgan (left) and Evan Smotrycz contribute? Can Tim Hardaway Jr. and Trey Burke carry the scoring load? The answer to each, obviously, must be 'yes.'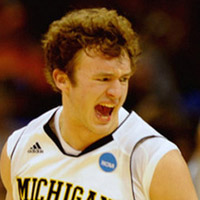 Yes, Michigan hears the upset talk. No, the Wolverines are not concerned with it
Shortly after the NCAA Tournament brackets were announced, one of the sexier upset picks involved Michigan. Only this time, the pick had the Wolverines on the losing end. Several outlets pegged No. 13 Ohio as a possible bracket-busting team. "That's fine," Michigan co-captain Zack Novak (left) said. "If they want to peg us as the underdog, that's a position we're all too familiar with."
MICHIGAN VS. OHIO

MICHIGAN WOLVERINES
Tournament record: 43-21, 22 years. Last appearance: 2011.
Scoring: Team (66.5); Trey Burke 14.8; Tim Hardaway Jr. 14.6; Zack Novak 9.5.
Rebounds: Team (30.8); Jordan Morgan 5.5; Evan Smotrycz 4.8; Zack Novak 4.6.
Assists/turnovers: Team (12.7/10.9); Trey Burke 4.6/2.8; Stu Douglass 2.3/1.0; Tim Hardaway Jr. 2.1/1.9.
3-pointers: Team (.352); Trey Burke 55; Zack Novak 52; Tim Hardaway Jr. 51; Stu Douglass 47; Evan Smotrycz 38.

OHIO BOBCATS
Tournament record: 5-13, 12 years. Last appearance: 2010.
Scoring: Team (70.9); D.J. Cooper 14.6; Walter Offutt 11.7; Reggie Keely 9.2; Ivo Baltic 9.0; Nick Kellogg 8.9.
Rebounds: Team (35.0); Ivo Baltic 5.1; Reggie Keely 5.1; Jon Smith 4.6.
Assists/turnovers: Team (13.2/13.3); D.J. Cooper 5.7/2.8; Walter Offutt 1.7/1.8.
3-pointers: Team (.335); Nick Kellogg 77; D.J. Cooper 69; Walter Offutt 43; Steve Taylor 31.
The Associated Press
MORE ANNARBOR.COM STORIES
After scoring a major upset 2 years ago, Ohio has no fear of Michigan
Michigan basketball team is prepping for a sound Ohio defense
Video: Zack Novak dunks, Trey Burke and Tim Hardaway shoot and Michigan preps for Ohio in Nashville
Michigan insists everything is 'all good' with Trey Burke heading into NCAA tourney
Michigan basketball captains Zack Novak, Stu Douglass ready to reunite with Ohio friend
An upset brewing? National writers think D.J. Cooper could help Ohio stun Michigan basketball team
Plenty of connections between the Michigan and Ohio basketball teams
President Barack Obama sees Michigan basketball team advancing to NCAA Sweet 16
John Beilein clears up difference between 'Ohio' and 'Ohio U'
Brady Hoke says 'Ohio' not disrespectful to Bobcats; won't stop using it
Michigan admits it was 'exposed' in Indianapolis, plans to regroup in Nashville

AROUND THE WEB
The Wolverine: Point guard battle one to watch Friday
Detroit Free Press: For No. 4 seed Michigan, underdog claim won't fly in NCAA tournament
Detroit News: Michigan's John Beilein has been on both sides of the underdog divide
ESPN.com: Burke sails into uncharted waters
Cleveland.com: Ohio looking to repeat past NCAA upset success with matchup against Big Ten's Michigan