Posted on
Thu, Dec 16, 2010 : 6:01 a.m.
Ann Arbor SPARK's influence expands as Rick Snyder, Michael Finney plan MEDC changes
By Nathan Bomey
File photo | AnnArbor.com
(Editor's note: AnnArbor.com executive vice president Laurel Champion is treasurer of SPARK's Executive Committee and Board of Directors.)
Ann Arbor SPARK's influence in mending Michigan economy is rising even as the group enters its first leadership transition.

Michael Finney, who became SPARK's first CEO when it was formed in 2005, resigned to become the next CEO of the Michigan Economic Development Corp. under Gov.-elect Rick Snyder, who takes office Jan. 1.
Finney's departure, announced Monday, leaves SPARK without a leader who sculpted the organization into a statewide model for economic development.
But SPARK's executive leadership and board members said Finney left the nonprofit with a diverse range of services, a strong roster of talent and a solid funding base.
Meanwhile, Snyder is assembling a team filled with advocates for SPARK's style of economic development.
As SPARK's first CEO, Finney developed and advocated a concept he called "open source economic development," a belief that successful strategies should be shared with other economic developers and that Michigan communities should work together to boost the economy.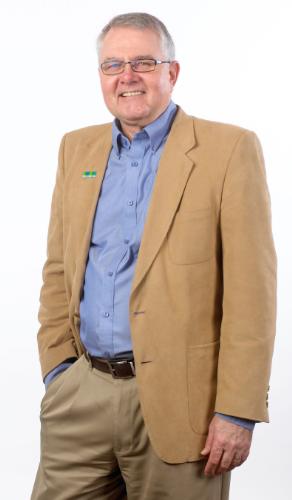 Photo courtesy of Ann Arbor SPARK
He's now positioned to spread that concept on a statewide basis as MEDC CEO under Snyder, who co-founded SPARK in 2005 and
personally recruited Finney to become SPARK's first CEO
.
Snyder, who also advocated for open source economic development, was long expected to recruit Finney to become MEDC's CEO. He praised SPARK during his campaign and has said he wants to extend SPARK's economic development model in other regions of the state.
The ascension of Snyder and Finney underscores the likelihood that SPARK's influence will continue to grow.
In addition, MEDC's board is set to have several SPARK proponents. Snyder's appointments to the board include SPARK chairman and University of Michigan Vice President for Research Stephen Forrest; Chris Rizik, Snyder's longtime venture capital partner; and Doug Rothwell, CEO of Business Leaders for Michigan, who will chair the board. Another SPARK proponent, Sakti3 CEO Ann Marie Sastry, was recently appointed to a term on the MEDC board by Gov. Jennifer Granholm.
"We feel this is a time of enormous opportunity," Forrest said. "And my feeling is that if we can spread the SPARK model and also make better use of our university resources at the state level, the state will benefit."
SPARK's strategies

Extending SPARK's model throughout the state could mean:
-An emphasis on the importance of connecting talented workers to companies in need. Under Finney, SPARK's vice president for talent enhancement, Amy Cell, has helped companies connect with talented local workers by collecting job postings and communicating with executives. Finney came to believe that economic development groups need to aggressively monitor which companies are adding jobs so that they can provide support wherever possible.

File photo | AnnArbor.com
-Increased efforts to provide grassroots support to entrepreneurs and startups
. SPARK now
operates three business incubators
providing cheap space to about 30 companies. The group also provides free
consulting services
to other small firms, including intellectual property assistance. SPARK also provides intense coaching programs for entrepreneurs and training for people transitioning from a big company to a small company.
-Finding creative ways to get small amounts of capital into the hands of innovative companies
. Under Finney's leadership, SPARK grew into a 17-person operation with an annual core budget of about $3 million. But the group also manages
pass-through business investment programs
on behalf of the MEDC and other partners. For example, the group manages the $15 million
Michigan Pre-Seed Capital Fund
, investing up to $250,000 in startup companies in exchange for an equity stake.
Those investments, funding that's available to companies throughout Michigan, will ideally lead to lucrative returns that can be reinvested in new companies, making for a self-sustaining "evergreen" fund.
--Helping established companies get the resources they need, a strategy that would fit with Snyder's focus on supporting existing companies instead of just "hunting" for outside companies to come to Michigan.
SPARK conducts about 300 so-called "business retention calls" a year - visits to local companies to keep tabs on what resources they need to thrive and grow. The group also helps companies navigate state and local tax incentive programs and tries to convince outside companies to set up operations in the Ann Arbor region.
According to its latest annual report, SPARK claims companies it has assisted announced business expansions from 2006 to 2009 with a promise to add 9,049 jobs. That figure is very difficult to authenticate, however, and the number of jobs that were actually created is probably much lower.
As Michigan's economy collapsed, Washtenaw County lost 5.8 percent of its jobs from October 2005 to October 2010, dropping from 207,300 to 195,200, according to the Michigan Department of Energy, Labor and Economic Growth.
During that same stretch, the state of Michigan lost 11.9 percent of its jobs, dropping from 4,432,800 to 3,905,500.
In October, Washtenaw County's unemployment rate stood at 7.8 percent, its lowest mark since April 2009 and the second lowest among the state's 83 counties.
File photo | AnnArbor.com
SPARK's future as Finney departs

For MEDC, SPARK's model provides a makeshift roadmap of sorts. SPARK's roadmap, on the other hand, includes continuing to expand its services, said interim CEO Skip Simms, who was serving as vice president for entrepreneurial business development
Simms said his mission is to press ahead with SPARK's existing priorities.
"There's not anything significant to change, to modify," Simms said. "In fact, the challenge is to make sure we keep the momentum going at the pace that's been established. The struggle and challenge that we've had for years is keeping up with opportunities."
SPARK's executive committee has formed a transition team to conduct a national search in hopes of hiring a permanent replacement by April 1.
Forrest said he's confident the transition won't be rocky.
Nonetheless, SPARK's momentum is at least partly dependent on the continued support of its funding sources and its executive leadership.
SPARK's $3 million operating budget includes about $1.3 million from the Local Development Financing Authority, a board that distributes a pool of tax dollars designed to generate economic activity in Ann Arbor and Ypsilanti.
It also includes about $350,000 from the University of Michigan, $250,000 from Washtenaw County and $75,000 from the city of Ann Arbor. Other municipalities such as the city of Saline, the city of Ypsilanti, Ann Arbor Township, Superior Township and Ypsilanti Township collectively provide $60,000 to $70,000. Eastern Michigan University provides $60,000 for one of SPARK's incubators.
Other funding sources include companies like Google, DTE Energy, the Bank of Ann Arbor, ProQuest, McKinley, United Bank & Trust, Thomson Reuters, CFI Group, Arboretum Ventures, Fifth Third Bank, First Martin Corp., NSF International, Honigman Miller Schwartz and Cohn, GDI Infotech and Flatout Bread.
Forrest said SPARK's funding was stable and that Finney's departure would have no measurable impact.
"I can say that at SPARK we always worry about funding, and it's going to be a very strong focus of any new leader, including Skip in the interim, to make sure our funding sources are stable," he said.
One possible source of instability for SPARK is in its leadership lineup. Finney has routinely credited his staff with accelerating SPARK's growth.
If he successfully recruits any of SPARK's leaders away to join him at MEDC, SPARK would be left with a talent gap.
Forrest is aware of the possibility of a talent exodus but suggested he's not concerned about it.
"They're all very accomplished, solid people; they will decide for themselves," he said. "I'm not worried ultimately for SPARK. I've had an opportunity over the last few years to work with many people on the SPARK staff. It is a really solid team. It doesn't absolutely depend on any one person, which I think is a credit to Mike. I am very confident that SPARK will be fine."
Simms said he too is aware of the possibility that SPARK's executive leaders will transition to MEDC.
"Talent is very important, but as in any organization, nobody is irreplaceable," he said. "We're hoping no one leaves. When you've got highly skilled highly talented people, opportunities come their way all the time. Who knows. But right now we're focusing on making sure we don't slow down during this process."
Contact AnnArbor.com's Nathan Bomey at (734) 623-2587 or nathanbomey@annarbor.com. You can also follow him on Twitter or subscribe to AnnArbor.com's newsletters.