Posted on
Sat, Dec 31, 2011 : 5:49 a.m.
Memorable performances from the year in entertainment
By AnnArbor.com Staff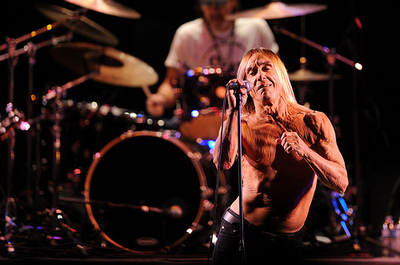 Melanie Maxwell | AnnArbor.com
2011 marked another great year in entertainment in Ann Arbor—from memorable stage and music performances, to major feature films being shot locally. Here's a list of some of the year's performing-arts highlights, in approximately chronological order, compiled by AnnArbor.com's entertainment writers. This isn't meant to be comprehensive—just some favorite memories as the year winds down—and we've limited it to the performing arts (no books or visual art) to keep it somewhat manageable. (Check out the attached photo gallery for even more memories.)
What will you remember most from this year's entertainment? Leave a comment at the end of the story.
•
Ann Arbor Civic Theater's "God Bless You, Mr. Rosewater"
, January: The Civic unearthed this lost treasure—with a story by
Kurt Vonnegut
, and music and lyrics by super-duo
Alan Menken
and
Howard Ashman
—and it was a terrific show with some great songs. A2CT did itself proud.
•
Lyle Lovett / John Hiatt
, January: The laid-back singing-songwriting veterans proved a perfect pairing at a Michigan Theater acoustic concert. The two traded songs for nearly 2.5 hours in a superb show that became even better when a surprise guest—
Jeff Daniels
, Chelsea-based bluesman, actor and playwright—strolled out to join them and more than held his own with the bigger musical talents.
• Renee Fleming at Hill Auditorium, January (presented by the University Musical Society): What else is there to say? It's an immense privilege, and in this case, an immense treat, to hear America's reigning diva in recital. We gave her the Ford Honors Award—it was the least we could do.

• "Equus" at the Blackbird Theatre, February: A darkly moody, atmospheric production—rendered all the more affecting by a small performance space—of Peter Schaffer's classic psychological drama.

• Merce Cunningham Dance Company "Legacy" Tour , February (presented by the University Musical Society): This concert offered a last chance to see Merce's dancers perform together as a company. Under a plan devised by Cunningham before his death in 2009, the company made a final tour before disbanding this month. To have seen that remarkable repertoire and his remarkable dancers once last time was poignant and thrilling.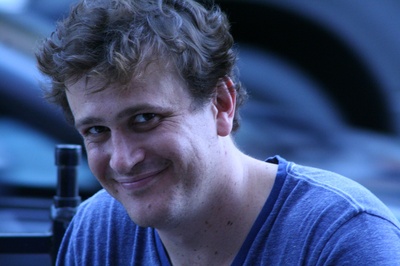 Photo by Jessica Webster Sendra
•
Clooney and Segel and Blunt, oh, my!
Locals got to do a good bit of stargazing this past year, as
George Clooney
came to U-M's campus to shoot his political thriller
"The Ides of March"
for four days in March, and
Jason Segel, Emily Blunt, Alison Brie, Mindy Kaling
and more arrived to shoot the
Judd Apatow
-produced romantic comedy,
"The Five Year Engagement,"
in various locales in May and June. Clooney's movie opened in the fall to generally positive reaction; "Engagement" is set for next spring.
•
"Piano Lesson"
(March) and
"Next Fall"
(June) at
Performance Network
: From top to bottom, the Network's take on August Wilson's family drama was a magical, memorable night of theater; and "Next Fall" offered a well-acted drama for our complicated times, exploring weighty issues of sexuality, family, identity and religion in a dramatically compelling, thoughtful way.
•
University Musical Society's theater series:
Propeller
's innovative, all-male productions of
"Richard III"
and
"Comedy of Errors"
(March) were a marvelous feast for the eyes and ears; the
Gate Theatre
's productions of
"Watt" and "Endgame"
(October) honored Beckett's stark, absurdist work by making us laugh—hard, in some cases; and
Druid Theater Company
's
"Cripple of Inishmaan"
(March) was a pitch-perfect production of a play that's become a contemporary classic. We're so lucky that UMS brings shows from all over the globe right here to our backyard.
•
"Some Couples May … "
(April) and "Escanaba in da Moonlight" (September) at the
Purple Rose Theatre
: With "Couples," playwright
Carey Crim
offered up her funniest, most fully realized work to date, telling the story of a happily married couple who struggling to have a child of their own. The comic drama took risks and had unexpected twists, and it was all the better for them. And 16 years after "Escanaba"'s world premiere at the Rose, Jeff Daniels' Yooper comedy—which wasn't Daniels' first play, but it quickly became the Rose's signature, blockbuster show—
got a first-class revival
in its original home.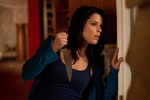 •
Ann Arbor on the big screen:
Though its box-office take was ultimately disappointing,
"Scream 4,"
filmed partly in a Burns Park neighborhood, opened April 15 this year, after the blockbuster horror/comedy franchise had been dormant for a decade. (And despite its flaws, it provided a pretty fun time at the theater.) Feature films
"The Ides of March," "Cedar Rapids," "Trust," "The Double," "Meet Monica Velour"
and
"Salvation Boulevard"
also hit theaters—very few, in some cases—this past year, all of which featured the Ann Arbor area as (at least) a partial backdrop.
•
The Stooges' homecoming/tribute concert, April:
Around 1,700 people showed up to hear punk rock pioneers
Iggy Pop and the Stooges
play a benefit concert in honor of their late bandmate
Ron Asheton
at the
Michigan Theater
in April. The raw power of Iggy Pop and band provided a double dose of musical nostalgia and solid musicianship, charging through their hits while offering a heartfelt tribute to one of Ann Arbor's overlooked musical heroes. (One AnnArbor.com writer wrote, "I'll never forget watching everyone run up on stage. It's the wildest 'party' at the Michigan Theater I've ever attended.") In a remarkable turn, it was the first of a two-part homecoming by the two Ann Arbor-bred acts who have been inducted into the Rock and Roll Hall of Fame.
•
Bill Maher at the Michigan Theater
, April: Maher's sharply hilarious stand-up show at the Michigan left the crowd wanting more.
•
Frank Allison
, once the leader of the super-popular local band Frank Allison & the Odd Sox,
made a most welcome re-emergence
on the scene following a struggle with an unusual medical condition.
•
U-M's productions of "The Crucible" and "Brigadoon"
(April): Had Miller himself been in the audience for this "Crucible," he would have been pleased with the edge-of-your-seat staging; and "Brigadoon" was, in every way, musical theater perfection.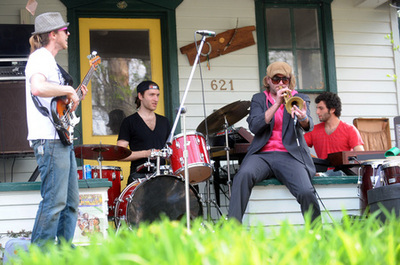 Melanie Maxwell | AnnArbor.com
• The first-ever
Water Hill Music Fest
was a unique concept and, by all accounts, a fantastic success: For a few hours on the first Sunday in May, the neighborhood northwest of Main and Miller hosted dozens of mini-concerts on the front porches of neighborhood homes. People played, people listened, people came together—it was magic.
•
Steve Martin, and kd lang, at the Ann Arbor Summer Festival:
kd lang is playing with a true band, the Siss Boom Bang, for the first time in years, and she seems to be loving it; her AASF show in early July showed the performer having a great time on stage, and the audience followed suit. Martin, meanwhile, brought his catchy, witty, and original bluegrass music—as well as a phenomenal band, the Steep Canyon Rangers—to town, and the show became one of the hottest tickets in town, selling out immediately.
• The year (especially the second half) brought new albums, and accompanying live shows, from some of the area's top local music acts, including (but not limited to)
Chris Bathgate
,
George Bedard
,
Black Jake & the Carnies
,
Timothy Monger
, the
Macpodz
,
Nervous But Excited
,
Orpheum Bell
and
Dave Boutette
. Meanwhile, local mainstay Ella Riot went on hiatus, but two core members
introduced a new sound as s/he
.
•
The Ann Arbor Symphony Orchestra's September concert, opening night:
A concert that went from high to high, commencing with music of Ann Arbor's own
William Bolcom
and ending with a powerful reading of the Shostakovich Symphony No. 5.
•
Mark Morris Dance Group at the Power Center
, September (UMS): Any visit by the MMDG is an occasion; this one was no exception, but the repertoire—Morris's "Excursions," "Socrates" and Morris's new and brilliant "Festival Dance"—was particularly choice.
•
Audra McDonald at Hill Auditorium, November:
Our reviewer wrote, "Blessed with a honeyed, multi-octave soprano, McDonald also has amazing audience rapport, which she used to offer a bit of backstory for the songs performed in her nearly two-hour program."
• Neo-soul singer
Mayer Hawthorne
, an Ann Arbor native, had lots of fun—as did those of us watching—with the mini-controversy over the choice of Nickelback to play at halftime of the Detroit Lions' Thanksgiving game, culminating with plans for a
webcast concert from his parents' home
.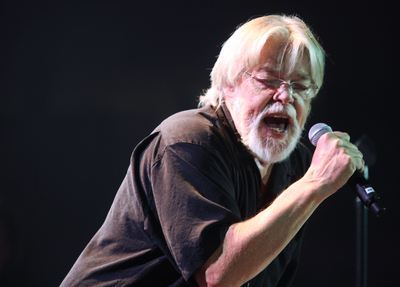 Jeff Sainlar | AnnArbor.com
•
Bob Seger, live and back home
, December: It had been decades since this native son performed in the Ann Arbor area, and his hit-filled show in November at the Eastern Michigan University Convocation Center made the long wait worthwhile. Combined with the Stooges' show in April, this meant that we saw return visits by both of the Ann Arbor acts that have been inducted into the Rock and Roll Hall of Fame. Seger
told AnnArbor.com he specifically wanted to play this area
on this tour, which may turn out to be his last. (Of course, that's what they all said last time, too.)
•
The London Philharmonic Orchestra
(December, UMS): It's not just that the memory is fresh; this was a concert that demonstrated the vitality of the symphony orchestra and its repertoire, from elegant
Mozart
(with soloist
Janine Jansen
) to dramatic
Tchaikovsky
("Manfred" Symphony) and the modern sonic explorations of composers like
Matthias Pintscher
("Towards Osiris").
•
Ellen Tweets up a stir:
Though
Ellen Degeneres
didn't physically come to Ann Arbor, she Tweeted, on Dec. 8, that fans in the area should grab a new toy and come to the Jackson Road Walgreens in holiday garb. Hundreds turned out for the Toys for Tots fundraising event, and not only did they see Ellen via satellite—one lucky attendee won a $5,000 Walgreens gift card, while another won a trip to see a live taping of Degeneres' "favorite things"-style show.
Jenn McKee, Roger Lelievre, Susan Isaacs Nisbett, Jen Eberbach and Bob Needham contributed to this story.