Posted on
Fri, Nov 2, 2012 : 11:30 p.m.
University of Michigan Health System and Trinity Health-Michigan win health care award for collaboration
By Amy Biolchini
Related story: AnnArbor.com unveils winners of 2012 Deals of the Year awards at annual ceremony
In the face of a changing health care landscape, two Ann Arbor area health care leaders made a commitment in early 2012 to collaborate in a market usually characterized by competition.
By signing a master affiliation agreement, both the University of Michigan Health System and Trinity Health-Michigan — the parent organization of St. Joseph Mercy Ann Arbor — agreed to work together to find the best place for patients to receive the care they need.
AnnArbor.com's 2012 Deals of the Year award winners
Deals of the Year award winners were unveiled at annual ceremony on Friday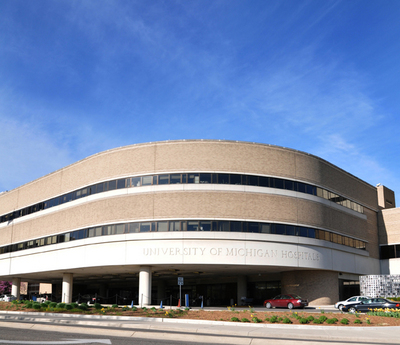 University of Michigan Health System photo
In many ways, the partnership represents the future of the health care industry. More organizations are expected to partner to provide health care, partly driven by reforms under the Patient Protection and Affordable Care Act of 2010.
The goal of the affiliation is to ensure that patients are getting the care they need in a location that is best for the patients and the hospitals.
The agreement also allows both parties to take advantage of new federal and state programs made available through health care reforms and to reduce growing health care costs. The programs provide incentives for health systems to coordinate patient care as the model switches to one that can serve a larger population of patients.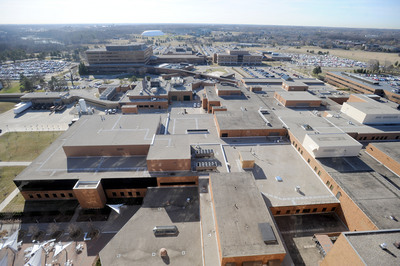 Angela J. Cesere | AnnArbor.com
Coordinating resources and clearly prioritizing U-M hospitals as Trinity Health's academic partner in caring for patients will cement relationships between the two parties. Patient referrals to U-M hospitals account for about two-thirds of the health system's business, according to hospital officials.
"This makes possible so many opportunities that could benefit patients statewide by providing the care they need at the best place for them, ensuring our future supply of physicians and creating new knowledge from research," said Dr. Ora Pescovitz, the executive vice president for medical affairs at U-M and CEO of UMHS, at the time the agreement was signed.
For these reasons, the groups were awarded AnnArbor.com's 2012 Deal of the Year award for Health Care. Other nominees in the category were Tangent Medical Technologies and the Chelsea Community Hospital expansion.
The initial affiliation between the two health care giants was announced in February and is still in its early stages. Leadership groups that consist of members from both health systems are being formed to approve any future cooperative agreements.
"We have had many productive discussions with Trinity Health-Michigan in the months since the master affiliation agreement was signed, and subject-matter experts from both systems continue to meet," said Doug Strong, CEO of U-M Hospitals and Health Centers. "While we are not ready to discuss specifics, we look forward to an ongoing productive relationship."
In Michigan, Trinity Health has hospitals through the St. Joseph Mercy Health System in Ann Arbor, Chelsea, Howell, Livonia, Pontiac, Port Huron, Saline, Grayling and Cadillac. It also includes Mercy Health in Grand Rapids and Muskegon.
University of Michigan Health System has three hospitals in Ann Arbor and many other primary care doctors and outpatient centers across three counties in southeast Michigan. The health system also recently announced a partnership agreement with MidMichigan Health this fall.
Amy Biolchini covers Washtenaw County, health and environmental issues for AnnArbor.com. Reach her at (734) 623-2552, amybiolchini@annarbor.com or on Twitter.