Posted on
Fri, Dec 14, 2012 : 5:59 a.m.
Sister of Julia Niswender: I vow to live every day in memory of her
By Katrease Stafford
Photo from Facebook
Twin sisters Julia and Jennifer Niswender often described their bond as one that was unbreakable and unwavering in love. That is how Jennifer will continue to remember her relationship with her sister as she seeks answers after Julia's untimely death this week.
"She was my best friend and part of me," Jennifer said. "I can't even begin to describe our bond because no one will ever know. I can't even use words. Everyone has siblings, but no one will know the bond between two twins."
Julia, 23 and a junior at Eastern Michigan University, was found dead in her apartment about 9:30 p.m. Tuesday in Peninsular Place apartments. The apartments are located in the 1000 block of Huron River Drive, across the street from the campus in Ypsilanti. Police were dispatched to the address to conduct a welfare check of Julia after family and friends had not heard from her in a couple of days.
"That's what she would want me to do," Jennifer said. "I'm going to live every day and I'm going to dedicate every day to her. (We're) going to find out what happened and get whoever did that... That's what she wants. That's all I can do."
Jennifer said for her parents, the loss of a daughter is unimaginable.
"We're trying to take it day by day," Jennifer said. "They have a lot going on to prepare. Everyone is very sad. I can't describe how they feel, They lost a daughter. I lost a sister. I don't have kids, but I can't imagine losing a daughter."
Jennifer said her sister was outgoing and always had a positive spirit.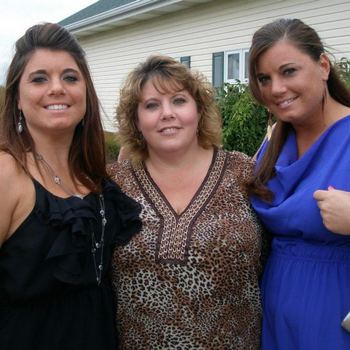 Photo from Facebook
"That was one way people could tell us apart," Jennifer said. "I'm more laid back. She was very friendly and trusting and she just lived life. She loved her family and friends so much. She would always let me know how much she loved me."
The family has received dozens of phone calls, emails and text messages from friends and even strangers, expressing their condolences and love. Jennifer credits the support as one of the things helping help her make it through the loss of her sister.
"It's been amazing," Jennifer said. "My best friends, and hers too, haven't left my side. My entire extended family has been here and even my Meijer and her Walmart family, the whole community has. I can't thank everyone enough."
Jennifer works at Meijer and her sister worked at Walmart.
Jennifer said she's also heard from several people who have also been faced with the death of a twin.
"People that I don't know that have twins have been messaging me and sharing kind words and that's what's been pushing me through," she said. " Hearing those stories of others who have lost their twin. ...That's why I'm doing a little better today."
Jennifer, who graduated from EMU in April 2012, said the university community has also offered support. Julia was set to graduate next year.
"Even though I'm not up there anymore, even though I don't see them," she said, "they have been so supportive. Those are true friends. (President) Susan Martin, I can't believe she said those kind words. I'm so thankful she did."
EMU held a meeting for students Wednesday at which Martin spoke.
Photo from Facebook
Julia had aspirations to go into the field of electronic media and film and had the chance to meet journalist Anderson Cooper during a trip to New York that she cherished.
"She so badly wanted to finish school because she wanted to pursue her dreams," Jennifer said.
EMU professor Megan Gore said Julia was one of her "favorite" students and like many, is devastated by the loss.
"She was passionate about her studies in electronic media," Gore said. "She strove to do her best no matter what the assignment was. Several weeks ago she took a trip to New York with our electronic media program and was so excited to share with me her experiences."
Two candlelight vigil services will be held Friday evening in remembrance of Julia, with one in her hometown of Monroe. That one will be held at 6:30 p.m. at Munson Park located at 2770 N. Custer Road. Jennifer said the family is requesting attendees consider wearing Julia's favorite colors, pink and zebra print.
"She just loved pink and zebra," Jennifer said. "Everything was like that in her bedroom and her clothes, things in her car, and her phone case. She was always so girly."
The other vigil will be held Friday night at 8:30 p.m. on EMU's campus at Big Bob's Lakehouse. The lakehouse is located at 900 Oakwood St., near the EMU student center.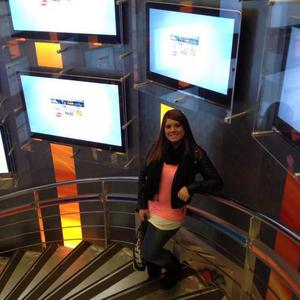 Courtesy
EMU student Rachel Weyhing organized the EMU event and university officials, including President Martin, are expected to attend the candlelight vigil.
Jennifer said she will try to attend the vigil, although she isn't sure her parents will be able to. Jennifer said if she has enough strength, she will prepare and share a statement about her sister at the event.
"I am going to try my hardest because my EMU friends and community have been so supportive and I want to be there for them," she said.
Besides Jennifer and her parents James and Kimberly Turnquist of Monroe, Julia is survived by younger sister Madison Turnquist.
A viewing will be held at Rupp Funeral Home, 2345 S. Custer Road Saturday from 2 p.m. to 8 p.m. and Sunday from noon to 8 p.m.
A funeral service will be held Monday at 11 a.m. at Redeemer Fellowship Church at 5305 Evergreen Dr., in Monroe. Burial will follow at Erie Union Cemetery.
Katrease Stafford covers Ypsilanti for AnnArbor.com.Reach her at katreasestafford@annarbor.com or 734-623-2548 and follow her on twitter.