Posted on
Fri, Nov 2, 2012 : 11:30 p.m.
Deal to move Barracuda Networks to Maynard Street wins commercial real estate award
By Lizzy Alfs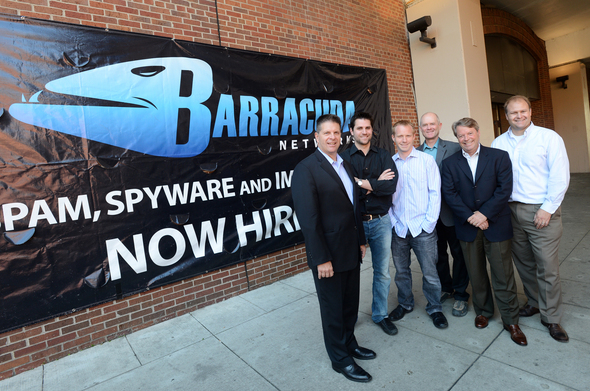 Melanie Maxwell | AnnArbor.com
Related story: AnnArbor.com unveils winners of 2012 Deals of the Year awards at annual ceremony

When Borders bookstore moved its corporate headquarters from Maynard Street in downtown Ann Arbor to Phoenix Drive, it left behind vacant — and challenging to fill — office space.

The space, attached to Borders' former flagship store on East Liberty Street, sat empty for years. Then, Ann Arbor-based First Martin Corp. saw some potential.

First Martin purchased the three-level, 45,000-square-foot space from Agree Realty Co. in March. Situated partly underneath the public parking garage at 317 Maynard St., the space is attached to the former Borders retail store but considered a separate building.
AnnArbor.com's 2012 Deals of the Year award winners
Deals of the Year award winners were unveiled at annual ceremony on Friday
Three months after it purchased the space, First Martin struck a deal with California-based network security firm Barracuda Networks — who was represented by Ann Arbor's Colliers International — to lease the entire 45,000 square feet in a major expansion of its Ann Arbor office.
The deal was one of the largest commercial real estate leases in downtown Ann Arbor in recent years, and it could create more than 200 new jobs downtown if Barracuda achieves its hiring goals.
For these reasons, the deal earned AnnArbor.com's 2012 Deal of the Year for Commercial Real Estate.
The other nominees in the category were Ann Arbor-based Oxford Companies, which acquired troubled properties this year via its investment arm, and Cole Taylor Mortgage, which moved its headquarters to the McKinley managed Northeast Corporate Center.
Barracuda, fueled by growth in the information technology security industry, has experienced intense growth in the past few years. The company now employs about 200 workers at its 12,000-square-foot office on Depot Street, which is also owned by First Martin. Barracuda hopes to move to its new office this month.
"We're hiring two people a week," Sean Heiney, Barracuda's vice president of strategic initiatives, told AnnArbor.com in July. "With the success and exponential growth we have, there's no sign of us slowing down. We're expecting at least 300 to 400 employees in (the new) facility, but that's not going to be capped."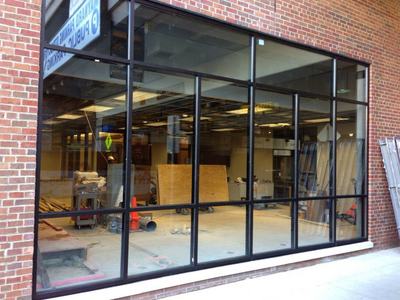 Photo from Barracuda Networks Facebook
Heiney estimated the total investment between the lease and improvements to the building will be around $6 million to $7 million. The company is leasing parking spaces in Ann Arbor's new underground parking garage.
The Maynard Street building is being transformed into what First Martin calls a "high-tech, attractive" office.
Windows have been installed along the Maynard frontage, completely redesigning the facade. The office will have a small engineering data center, a training center, workout facilities, showers, break rooms with games, and 30-foot to 50-foot ceilings in some areas.
"We bought the space without this deal," said John Teeter, First Martin's property manager. "But (Barracuda is) moving to a space that's four times bigger than their current space (with us). We're excited to keep them as a guest and to have them downtown."
Lizzy Alfs is a business reporter for AnnArbor.com. Reach her at 734-623-2584 or email her at lizzyalfs@annarbor.com. Follow her on Twitter at http://twitter.com/lizzyalfs.