Posted on
Fri, Feb 11, 2011 : 5:55 a.m.
Can we keep our startup companies in Ann Arbor region after rash of acquisitions?
By Nathan Bomey
The sale of several of the Ann Arbor region's most promising startup technology companies to outside corporate suitors in recent months is resurrecting an uncomfortable question for the entrepreneurial community:
Will those companies stay here and grow, or will the new corporate owners extract the technology and look for the nearest exit out of Michigan?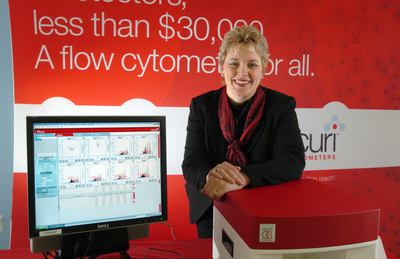 File photo | AnnArbor.com
The uncertainty is accompanied by a deep sense of cynicism among workers who have witnessed many companies swoop in and buy local companies only to abandon the local operations as soon as possible.
That's effectively what happened with medical device maker HandyLab, a University of Michigan spinoff company bought by New Jersey-based giant Becton, Dickinson and Co. for $275 million in late 2009.
BD initially sent indications that it would keep the company's 22,000-square-foot Pittsfield Township operation, but ultimately announced in October 2010 that it would close HandyLab's 50-person local office and shift manufacturing to an East Coast facility.
On Monday, Ann Arbor's entrepreneurial community got a jolt when BD — yes, the same BD — announced an agreement to purchase Scio Township-based medical device maker Accuri Cytometers, which employs more than 60 workers here.
People with knowledge of BD's thinking said initial indications point to the company maintaining Accuri's Scio office.
But those promises will be viewed skeptically because of BD's history.
"I think there's a tendency for people to be more skeptical and rightly so," said Tim Petersen, managing director for Ann Arbor-based Arboretum Ventures, an Accuri investor.
However, Petersen said Accuri has a more significant manufacturing operation than HandyLab — which might make it harder for BD to pick up and leave.
"It's my understanding that there should be more optimism," Petersen said.
Accuri is one of several Ann Arbor tech companies sold to outside corporations in recent months. The others include:
--Adaptive Materials: The Pittsfield Township-based fuel cell maker was sold for $23 million, and an additional $5 million if the company hits certain production milestones, to United Kingdom-based Ultra Electronics Holdings in a deal revealed in January. Ultra said it plans to add to Adaptive Materials' 55-person workforce and invest in equipment to boost production at its 47,000-square-foot manufacturing facility.
--Mobiata: The Ann Arbor-based mobile software firm was sold in November to global travel website Expedia.com. Expedia said Mobiata -- which employs nearly 20 workers, about one-third of whom work in Ann Arbor - would stay here and become its mobile development headquarters.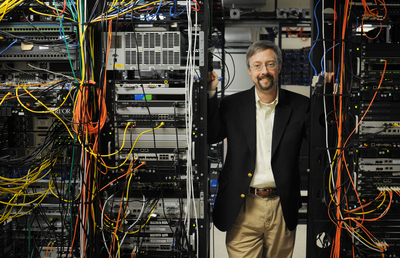 Melanie Maxwell | AnnArbor.com
--Arbor Networks: The U-M spinoff information technology security company was sold in August to Plano, Texas-based Tektronix Communications, a subsidiary of Washington, D.C.-based conglomerate Danaher Corp. Arbor plans to add 30 workers at its 90-person research-and-development office in Ann Arbor by the end of 2011, the company announced.
--Cielo MedSolutions: The Ann Arbor-based U-M spinoff health records company was sold to Washington, D.C.-based The Advisory Board Co. in a deal announced Feb. 4.
Paul Roscoe, CEO of The Advisory Board subsidiary Crimson, said he views Cielo's Ann Arbor development office as a key part of the acquisition.
The Advisory Board plans to double Cielo's 10-person Ann Arbor staff in 2011, he said. The new jobs will involve software development and installation.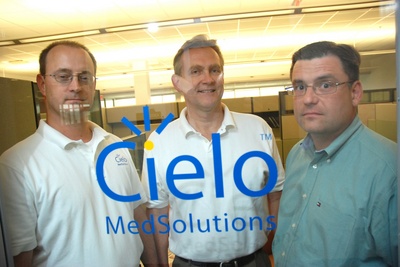 File photo | AnnArbor.com
"We are going to invest around that office," Roscoe said in a phone interview. "We think we've got a great team that already exists at Cielo. We also find that Ann Arbor provides us with what looks like a very robust pool of talent."
Cielo's sale is the kind of outcome the entrepreneurial community hopes for when tech companies are sold.
The Ann Arbor region's talent pool is an asset that has convinced many corporate acquirers to stay. Johnson & Johnson, for example, decided to maintain U-M software spinoff HealthMedia's downtown Ann Arbor headquarters after acquiring the firm in late 2008. Johnson & Johnson even formed a new wellness division around HealthMedia.
The software development talent at HealthMedia was crucial to the company's success -- and simply exiting Ann Arbor after the acquisition would have been foolish.
On the other hand, in instances where the acquiring company is simply buying hardware, there's a greater risk of the local office being eliminated.
That's obviously what happened with HandyLab. BD paid $275 million for the technology and didn't need the office.
It was a discouraging reminder of our tech companies' susceptibility to corporate outsiders.
Nonetheless, the hard reality is that the sale of startups to outside companies adds to the Ann Arbor region's emerging reputation as an entrepreneurial destination. As that reputation grows, more investors will migrate to Ann Arbor.
Accuri's sale reaped returns for Arboretum Ventures and Ann Arbor-based Plymouth Venture Partners in addition to several outside investors.
Ian Bund, chairman of Plymouth Management Co., which includes Plymouth Venture Partners, said the Ann Arbor region's entrepreneurial ecosystem grows with each additional success story like Accuri and HandyLab. Even when a company doesn't ultimately stay here.
"It's a shock to the system when you see a promising company like HandyLab leave," Bund acknowledged.
Nonetheless, the talent we've generated while these companies are here benefits us in the long run, not to mention the positive publicity generated by the companies' success, which contributes toward Michigan's image recovery.
"While in an ideal world we would see these companies continue to build here, in many cases we've seen them as the germ for the next round of companies," Bund said. "What happens is success can lead to other companies being born."
Here are a few examples:
--HealthMedia's former CEO, Ted Dacko, is now advising several tech companies, including Ann Arbor-based InfoReady Corp.
--Accuri's co-founder and former CEO, Jen Baird, is now CEO of promising Pittsfield Township-based wind energy device firm Accio Energy.
--Dick Sarns, a luminary of Ann Arbor's tech community, started the medical device company that was eventually sold to 3M Corp. and then to Japan-based Terumo in the 1980s. Two Terumo divisions now employ more than 400 workers in Scio Township. Sarns, for his part, went on to start Pittsfield Township-based rehab device maker NuStep, which has about 80 employees now.
The sale of tech companies is inevitable, because investors won't invest unless a sale or initial public offering is eventually possible. And if investors don't invest, companies have a hard time growing.
"We have to understand that some of this recycling of capital that happens when you have a great transition like this makes a big difference," Baird said.
"This operates like a whole cycle, and it's important to realize that if the investors don't get a return on their investment, then they can't turn around and invest in new companies."
Contact AnnArbor.com's Nathan Bomey at (734) 623-2587 or nathanbomey@annarbor.com. You can also follow him on Twitter or subscribe to AnnArbor.com's newsletters.