Posted on
Thu, Dec 6, 2012 : 5:59 a.m.
Mexican, pizza and crepes: Wave of new restaurants coming to downtown Ann Arbor
By Lizzy Alfs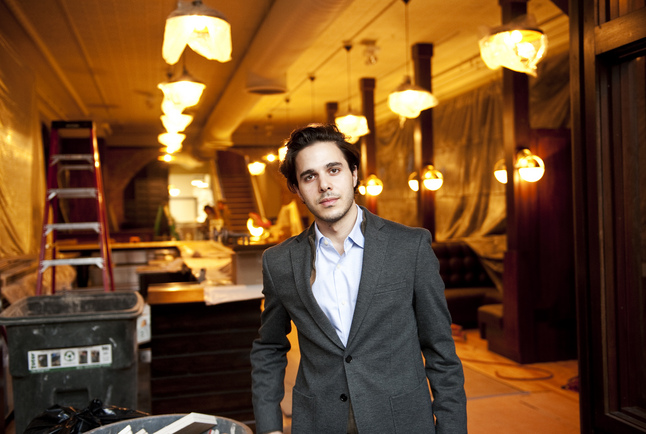 Daniel Brenner | AnnArbor.com
Downtown Ann Arbor's dining options already are extensive, but a wave of new restaurants planning to open in the next few months are sure to take the local palate to a whole new level.
From small plates of authentic Mexican food to Liege-style Belgian waffles and Asian fusion, more than a half dozen restaurants currently are working on build-outs in downtown Ann Arbor with the goal of opening in the next few months.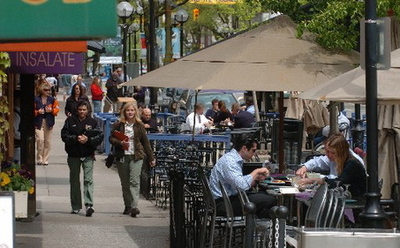 AnnArbor.com file photo
The list of openings is diverse: it includes a mix of national chains, regional restaurants and local establishments; it varies from quick and casual to higher-end; and it includes a breadth of different specialties.
"People are seeing success in downtown restaurants and they're looking to do more…we are becoming more and more of a dining destination," said Maura Thomson, executive director of the Main Street Area Association.
Among the expected openings:
Ann Arbor has long been known as a food-lover's paradise. There are 176 restaurants, bars and cafes downtown — a figure that has been growing in the past three decades. According to data collected by Ann Arbor's Downtown Development Authority, the number of restaurants downtown has increased by more than 150 percent since 1982.
Adriane De Ceuninck of the Michigan Restaurant Association said the wave of restaurants opening in Ann Arbor is indicative of statewide job growth trends. Restaurants currently account for 9 percent of total employment in Michigan.
The number of workers in the Ann Arbor area's restaurant industry is already at record levels, and new restaurant openings could help lower the county's 4.9 percent unemployment rate.
Michigan restaurant industry
Statistics from the National Restaurant Association:
By the end of 2012, Michigan's restaurants are projected to register $12.6 billion in sales.
There were 16,069 restaurants in Michigan in 2010.
Restaurants in Michigan employ 374,800 people, or 9 percent of total employment in the state.
Americans spend an estimated $232 a month on dining out.
"The economy is getting better and so as the economy continues to rebound, you're going to see people taking opportunities and opening up new restaurants," she said.
Alan Wang, general manger of new Asian fusion restaurant Kuroshio, said he's looking to hire 30 to 40 workers. Hiring signs are posted in the windows of the other downtown restaurants, also.
For Paul Jenkins Jr., owner of Royal Oak-based what crepe?, opening a restaurant in downtown Ann Arbor fulfills a goal he's had from the very beginning.
"To be honest, I actually wanted to open in Ann Arbor before Royal Oak…there just wasn't any real estate," he said.
"The city of Ann Arbor is so vibrant and fun and unique, and it really fits who we are," he continued. "Also, Ann Arbor people are very receptive to new concepts…other cities I've researched are scared of new."
Although new restaurants coming onto the market could steal business away from existing establishments, Ravens Club co-owner Jeff Paquin welcomes the competition. He thinks a strong community of businesses puts Ann Arbor on a national map.
"Continuous improvement and consistency in this business is key, and my hope is that collectively, we continue forward to national recognition," he said via email. He also noted that the opening of Vellum — right next door to his restaurant — should complement Ravens Club nicely.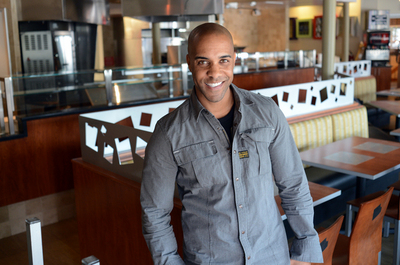 To be sure, the restaurant industry is tough — national research indicates that one in four restaurants close or change ownership in their first year of operating, which can lead to a revolving door in the real estate world.
Many of the new restaurants planning to open are replacing other food users — like the decades old Champion House and short-lived Squares Restaurant. Meanwhile, Toppers Pizza, Isalita and Firehouse Subs are converting former retail spaces.
"There are going to be restaurants that make it and restaurants that don't," said Swisher Commercial's Mike Giraud. "The people that understand the market and read the demographic correctly and produce a product that is exciting — those are the people that are going to make it."
Still, local real estate agents and downtown landlords report high demand for restaurant spaces in downtown Ann Arbor. About a dozen people contacted landlord Jim Curtis of Curtis Commercial who were interested in opening a restaurant in the former Parthenon building on South Main. Landlord Jeff Hauptman of Oxford Properties said he had at least 10 inquiries from people interested in the former Cafe Japon space on East Liberty.
"The big trick (as a landlord) is trying to determine who is going to be something new to the street and at the same time, have the business backing…we don't want to, for example, have three of the same kind of restaurants in a row," Hauptman said.
Also important, he added, is maintaining a mix of both restaurant and retail tenants in the downtown. To help maintain that blend, Hauptman said he's converted several former restaurant spaces into retail, such as the Get Your Game On space on State Street.
Curtis, who also emphasized the importance of balance, added: "The question is: do we have enough restaurants already? It's our opinion that we have enough restaurants and there needs to be more of a balance between existing restaurants and non-food usages. We need a balance of commerce during the day and during the evening hours to create a constant flow."
Other regional restaurant openings to look out for in 2013:
Tony Sacco's in the Cranbrook Village shopping center off Eisenhower Parkway
R.U.B. BBQ in the former Packard Pub space on State Street
The Ann Arbor Observer reports Juicy Kitchen and El Harissa Market Cafe plan to open in Ann Arbor's Maple Miller Plaza
Lizzy Alfs is a business reporter for AnnArbor.com. Reach her at 734-623-2584 or email her at lizzyalfs@annarbor.com. Follow her on Twitter at http://twitter.com/lizzyalfs.